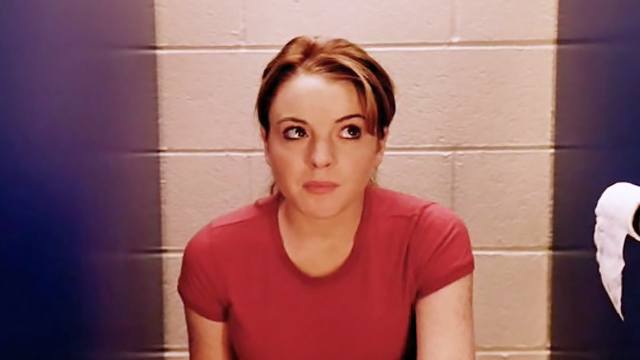 Have you ever wondered how often you should really be doing number 2? Do you ask yourself if it's normal to relieve yourself once a day? Should you go in the morning or at night? Or is it healthier when you take a dump more frequently? It's normal (yes, it is) to have these questions in your mind because pooping is your body's way of getting rid of all its waste. Plus it can give you a hint on whether you're healthy over all.
ADVERTISEMENT - CONTINUE READING BELOW
According to Jennifer Inra, M.D., a gastroenterologist at Brigham and Women's Hospital in Boston is relative and bowel movements vary with each person. "Some adults may have a bowel movement three times a day, while others may have one just three times a week." 
Even Felice Schnoll-Sussman, M.D., gastroenterologist and director of the Jay Monahan Center for Gastrointestinal Health at New York-Presbyterian and Weill Cornell Medicine agrees. "There's no such thing as a normal number or consistency of bowel movements a person should have. All that there is, is what is normal for an individual person. Every single person is different in regards to bowel movements." 
But when there's a sudden change in your bowel movement, like going from pooping twice a day to three times a day, that's when you should be concerned. If you find yourself being constipated for weeks, you have to see a doctor to find out what's going on in your body. 
ADVERTISEMENT - CONTINUE READING BELOW
Gastroenterologist Anish Sheth, MD, co-author of the books What's Your Poo Telling You? and What's My Pee Telling Me? says that knowing your poop is important since it could help you understand what's really happening inside your body.  Other than the frequency, you should also take note of its shape, color, and smell. Below is a simple chart to explain what your poop can tell about your digestive system's health.
ADVERTISEMENT - CONTINUE READING BELOW
IMAGE Pinterest; HealthWorks
If you feel like your stool isn't 'normal' – in terms of frequency, texture, color, and smell, it'll be best to visit a gastroenterologist and get checked. Remember, it's better to be safe than sorry, ladies!
Comments
Load More Stories