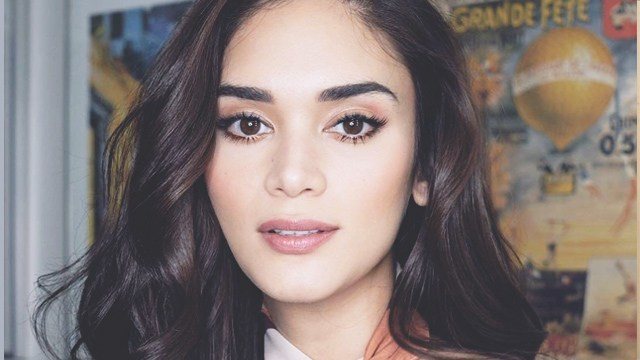 Last week, Dr. Rossana Ditangco, head of the AIDS Research Group of the health department's Research Institute for Tropical Medicine (RITM), stated that the Philippines' human immunodeficiency virus (HIV) epidemic is already a "national emergency." Her warning was based on the latest statistics from the Joint United Nations Programme on HIV and AIDS (UNAIDS) 2017 study.
ADVERTISEMENT - CONTINUE READING BELOW
Scary numbers
A Human Rights Watch feature by Carlos H. Conde noted: "The rate of HIV infection in the Philippines has become the highest in the Asia-Pacific region. That data demonstrates that in 2016, 83 percent of new infections in the Philippines occurred among men who have sex with men and transgender women who have sex with men."
CONTINUE READING BELOW
Recommended Videos
Conde went on to point out that "the sharp rise in new HIV infections in the Philippines since 2010 stands in sharp contrast to decreasing or stagnant rates of new infections in other parts of the Asia-Pacific region."
Public HIV testing
In light of this alarming development, Miss Universe 2015 and UNAIDS Goodwill Ambassador for Asia and the Pacific Pia Wurtzbach followed through on the promise she made when she launched her ambassadorship and conducted a public HIV test for the first time in the Philippines on Wednesday, August 9.
Pia's HIV test was done before cameras in a mobile clinic run by the community organization LoveYourself at the Kalayaan Hall in SM Aura in Taguig City.
ADVERTISEMENT - CONTINUE READING BELOW
UNAIDS Philippines explained that this is, in fact, the second time that Pia has undergone a public HIV screening, but the first time she has done so in the Philippines.
The PIA Project
Pia also unveiled her Project Progressive Information Awareness campaign or the PIA Project. It aims to inform young people about HIV and help end the AIDS epidemic, not only in the Philippines, but in the Asia-Pacific region.
ADVERTISEMENT - CONTINUE READING BELOW
UNAIDS Philippines further stated that the PIA Project aims to influence positive behavior change through five key initiatives. They are the following:
1. #Live2LUV Campaign. This is a social media campaign in partnership with UNAIDS, LoveYourself, Taguig City, and other partners to raise mainstream awareness on HIV, AIDS, sexually transmitted infections (STI), sexual orientation and gender identity and expression (SOGIE), as well as sexual health and wellness.


2. PIA Video Campaign. This refers to youth-themed short and comprehensive videos on HIV and SOGIE to be disseminated to local government units, senior high schools, colleges, universities, and companies. These videos will also be uploaded as part of the #Live2LUV Campaign to encourage everyone to access free, confidential and fast HIV testing in community centers and social hygiene clinics.
3. #LoveGala. Pia has assumed the role of ambassador for the Love Gala, Asia's Premiere Charity and Awards Gala to be held in Taguig City on December 1, 2017 on World AIDS Day. This is in partnership with the Love Gala Secretariat, a coalition of government, non-profit, business, and socio-civic organizations united to stop the spread of HIV and honor champions who are helping to uplift the lives of people living with HIV. The Gala will hold a benefit dinner and the first-ever Ripple Awards, a multi-sector recognition event for those who have created ripples of positive change in the community.
ADVERTISEMENT - CONTINUE READING BELOW

4. Multi-platform Service Delivery Referral System (Project PITCH). This is a long-term project to be piloted in Metro Manila, then across the Philippines, and Asia and the Pacific. This will address the concerns of key populations on the accessibility of existing healthcare services. Project PITCH is a mobile-friendly website where people can search for sexual and SOGIE services provided by the government, community groups, and private sector in their locality, and, more importantly, safe spaces or community centers for them to join. The project will also offer geo-tagging and geo-locating services, appointments, and online-based frequently asked questions and assistance.

5. Policy Advocacy. This is the most challenging aspect of the PIA Project. It refers to policies which will enable young people, particularly from key populations, to access HIV and other key health services.
***
Here's a list of where you can get tested for HIV, or you can also visit the LoveYourself testing facility.
ADVERTISEMENT - CONTINUE READING BELOW
This story originally appeared on Cosmo.ph.
* Minor edits have been made by the Femalenetwork.com editors.
Load More Stories