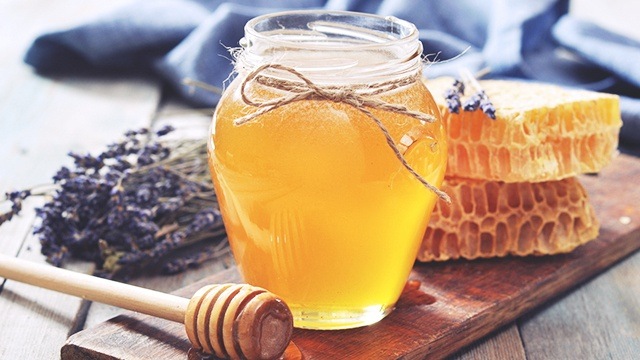 Sugar is definitely no stranger. In fact, it is abundant in your daily diet whether you realize it or not. There is the sugar that you intentionally add to your coffee or tea, your cereal, and your dessert. But there is also the sugar hidden in your drinks, savory snacks, and condiments that you didn't add yourself and may not even know about.
ADVERTISEMENT - CONTINUE READING BELOW
At the launch of Langnese Honey in the Philippines, Registered Dietitian Nutritionist Cheshire Que, RND, RD, RN explained that sugar, in its natural form, is not inherently bad as long as it is consumed in moderation. However, refined sugar -a.k.a. the white and brown sugar found in your pantry and in most processed food- can be toxic and highly addictive. It is composed of 60 percent fructose, which when broken down by the liver turns into fat and may also cause hormonal imbalances. Artificial sweeteners on the other hand, despite being calorie-free, can also be detrimental to your health and shows unfavorable results when it comes to weight loss.
CONTINUE READING BELOW
Recommended Videos
Now, don't be alarmed. This does not mean that you have to give up on all things sweet. Naturally contained sugars found in fresh fruits and vegetables are balanced by the fiber, vitamins, enzymes and other properties that slow sugar digestion and help the body deal with it properly.
ADVERTISEMENT - CONTINUE READING BELOW
Not such a big fan of fruits? Natural sweeteners also contain nutrients that allow you to enjoy something sweet and nourishing at the same time. Here are a few options that you might want to try swapping your refined sugar for:
1. Coconut Sugar
Also known as coconut palm sugar, this sweetener retains some nutrients found in coconut palm such as iron, zinc, calcium, potassium and inulin. It also provides some phytonutrients that can help combat various diseases. This is a great substitute since it comes in powdered form, much like your regular table sugar.
2. Maple Syrup
Pure maple syrup contains antioxidants that are beneficial for reducing free radical damage that can cause inflammation and lead to various diseases. It also contains manganese, which plays a crucial role in your metabolism and calcium absorption. However, in order to get all these benefits from maple syrup, make sure that you buy the right kind. Carefully check the ingredient label to make sure that pure maple syrup is the primary, if not the only ingredient. Avoid those that include flavorings or high fructose corn syrup.
ADVERTISEMENT - CONTINUE READING BELOW
3. Honey
Honey is one of the oldest forms of sweeteners there is. It is known to have antibacterial properties and enzymes that boost the immune system. It is also a good energy source since it is gradually released into the blood stream when digested and will not cause a spike in your blood sugar or result in a crash. According to a study by Dr. Cleofas Cervancia, PhD, it is important to note that not all honeys are made equal. When purchasing a bottle of honey, make sure that it is pure and unfiltered. The filtering process removes the bee pollen in honey that provides the proteins and antibacterial properties that are beneficial to your health.
These natural sweeteners can make a good alternative to your regular table sugar, but it is not something you should strive to include in your diet everyday. Enjoy in moderation with other whole foods to maximize its health benefits.
ADVERTISEMENT - CONTINUE READING BELOW
Camille Romero is a Holistic Health Coach and Yoga Instructor. For classes and consultations, contact her at cmf.romero@gmail.com.
Comments
Load More Stories