Beauty-queen-turned-inspirational-speaker Miriam Quiambao and husband Ardy Roberto are excited to know if they're having a baby boy or girl.
"Whoa! We're halfway there! Miriam is officially 4-1/2 months pregnant today," Ardy wrote on Instagram. "One doctor says it looks like a boy based on the sonography. Another doctor says the baby sounds like a girl, based on the heartbeat," he shared. The couple would have to wait until next week to find out for sure.
ADVERTISEMENT - CONTINUE READING BELOW
The soon-to-be dad of two expressed his wish for their baby to be a boy, although he said that a girl will be just as wonderful a blessing. The couple's 10-year-old son, Joshua, said he wants a baby sister "because my mom's the only girl in the family," he said in an interview.
"As long as she looks more like Miriam. Please, Lord!" Ardy quipped about having a baby girl in his caption.
At four and a half months, Miriam's baby bump is starting to show. She's having a blast dressing her growing belly, with both snug and loose dresses that hug her new curves and give space for her bump to breathe.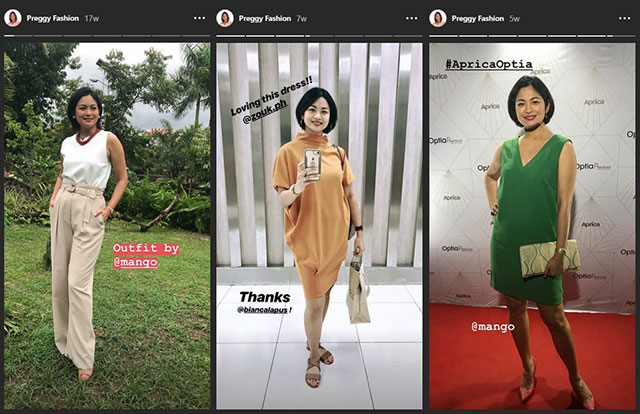 ADVERTISEMENT - CONTINUE READING BELOW
Not a stranger to beauty pageants, Miriam rocked an asymmetrical red flowy gown when she was invited at the Miss Earth pageant recently to share her inspiring story and pray over the contestants
Miriam and Ardy had been married since 2014, and have tried in vitro fertilization (IVF), though unsuccessfully. At 43 years old, in what many would consider past the prime reproductive age, she got pregnant with her first child—and naturally, at that.
Another miracle of sorts is the fact that they learned about the pregnancy on the day of a scheduled egg extraction in preparation for another round of IVF. Thinking it was just hormones that was causing her to be "late", she almost took medications to start her period so they could extract eggs. Good thing she listened to Ardy when he suggested that she take a pregnancy test for one last time.
ADVERTISEMENT - CONTINUE READING BELOW
They thought her body was being uncooperative, but really, it was already busy preparing the best surprise for them and their son Joshua.
"At times it's not easy, and you can question God's plan. I can understand that because I went through the same thing, but He knows what's best for us..." Miriam shared in an interview with a glossy mag. "Whatever it is, if you're still praying to get pregnant, continue praying."
This story originally appeared on Smartparenting.com.ph.
* Minor edits have been made by the Femalenetwork.com editors.
Recommended Videos
Comments
Load More Stories