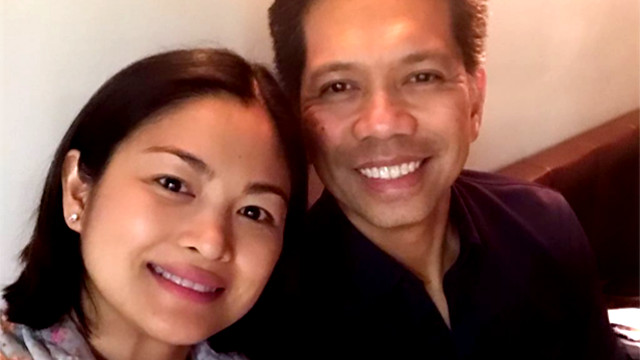 The pregnant beauty queen-turned-inspirational speaker is asking for prayers, as there is a chance she might give birth prematurely. Miriam Quiambao and husband Ardy Roberto await the decision whether or not she needs an emergency C-section, which they will find out on February 11.
On January 7, 2019, a day before she marked her 34th week of pregnancy, Miriam's ultrasound showed that the state of her placenta has not improved since her 30th-week ultrasound scan.
ADVERTISEMENT - CONTINUE READING BELOW
"My placenta is still thickened and getting 'older' and calcified. This means that it's getting harder and further obstructing blood flow of nutrition and oxygen of the baby," Miriam said in one part of a post that Ardy shared on Facebook. "As a result, the baby is still small for his age, and is about two weeks behind in terms of growth." 
CONTINUE READING BELOW
Recommended Videos
"His head has descended further down, and my cervix is getting shorter," Miriam continued. "There's a chance I might give birth to a preemie," she said, asking for prayers that her baby, Elijah, could continue to thrive in her womb until he's at full-term, or at least until she's 37 to 38 weeks pregnant
ADVERTISEMENT - CONTINUE READING BELOW
Miriam is scheduled for another ultrasound, and if her condition has not improved, the baby's oxygen supply "might be compromised and it might direct all the oxygen to the brain to preserve the baby [but] at the expense of other bodily organs like the kidney."  
The first-time mom has been facing a few challenges with her pregnancy, which happened naturally at age 43. After her 3oth-week ultrasound, her perinatologist (an obstetrician-gynecologist who specializes in complicated and high-risk pregnancies) told her that her baby is too small for his gestational age and that her placenta is thicker than normal. 
ADVERTISEMENT - CONTINUE READING BELOW
In December 2018, Miriam also revealed via Instagram that she had antiphospholipid antibody syndrome (APAS), a condition that could threaten her pregnancy. The bruises on her stomach, she disclosed, was because of nightly heparin injections, which is part of her APAS treatment. 
At 21 weeks pregnant, after a routine congenital anomaly scan (CAS) in November 2018, Miriam was also ordered to be on bed rest for a week. Her doctor discovered at that time that she's been having persistent premature uterine contractions, which, if not stopped, might "push the baby out."
ADVERTISEMENT - CONTINUE READING BELOW
Pregnancy at a later age, as in the case of Miriam, is a blessing, but it also presents challenges for both the mom and the unborn baby's health; however, there are women who have gotten pregnant at a later age and were plagued by complications such as APAS who have successfully delivered their babies even if they had to do so prematurely, as proven by the many encouraging and inspiring stories the couple received. 
ADVERTISEMENT - CONTINUE READING BELOW
"Praying though that Miriam's placenta has healed and is delivering the nutrients and blood and oxygen that our baby needs," Ardy posted on Instagram. "Whatever happens at tonight's Doppler ultrasound, we're trusting that our Abba Father will be faithful to complete this good work—this miracle baby—that he created. Thanks for all your prayers and encouragement."
ADVERTISEMENT - CONTINUE READING BELOW
This story originally appeared on Smartparenting.com.ph.
* Minor edits have been made by the Femalenetwork.com editors.
Load More Stories