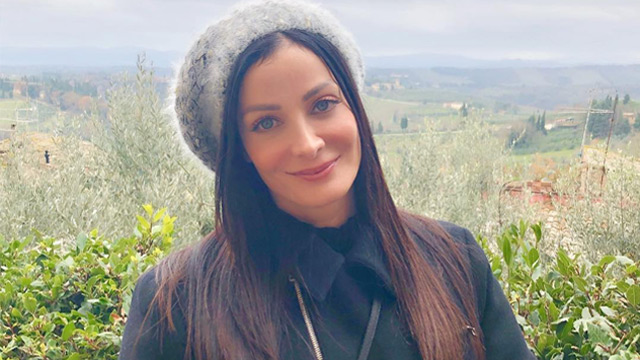 Dayanara Torres, 44, revealed in an Instagram post dated February 5 that she has been diagnosed with melanoma. 
Melanoma is the most dangerous form of skin cancer, says Skin Cancer Organization, which is usually caused by exposure to ultraviolet radiation (UV rays) either from natural sources like the sun (mind you, the sun can still reach you even on cloudy days) or from artificial sources. 
ADVERTISEMENT - CONTINUE READING BELOW
"I have been diagnosed with skin cancer 'melanoma' from a big spot/mole I never paid attention to," Torres explained. Turns out, the "mole", which she described to have an uneven surface, had been growing for years. "If you see something or feel something different in your body have it checked... I had no idea skin cancer could spread anywhere else in your body," Torres added.
CONTINUE READING BELOW
Recommended Videos
According to American Cancer Society, melanomas often come in the form of moles, and "some develop from moles."  
If melanoma is spotted early, there is a high chance that it can cured. The only question is, how can you tell the difference between a regular mole and a cancerous one?
With the help of a full-length mirror, examine your moles following an ABCDE rule (be sure to check out hidden areas too like the back of your knees): 
Asymmetry and border 
WebMD notes that "Moles that are of greater medical concern include those that look different than other existing moles". Notice if the edges are irregular, notched (a V-shape indentation), or blurred.
Color
Like regular moles, melanomas are usually black or brown but sometimes, they can also be pink, red, blue or white. Keep an eye out for any redness (and even swelling) beyond the edges of the mole. 
ADVERTISEMENT - CONTINUE READING BELOW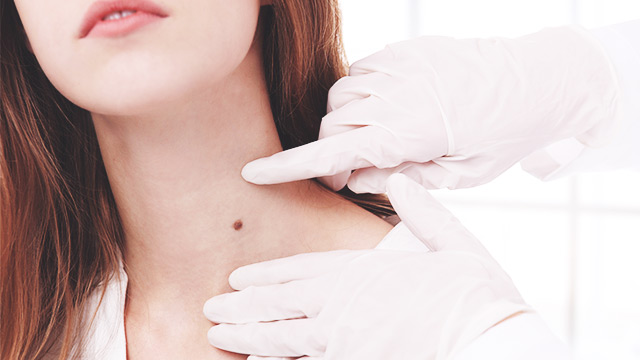 Diameter and evolving
Melanomas do not only change in terms of shape or color, but also in size. Usually, the spot should be "larger than 6 millimeters across", says the American Cancer Society (think: the size of a pencil eraser).
ADVERTISEMENT - CONTINUE READING BELOW
Surface 
Like what Dayanara noticed, the spot on her body had an uneven surface, which is a common sign of melanoma. In addition to this, watch out for any bump or lump on the surface of the mole, as well as scaliness or bleeding. Is it tender or painful to touch? 
Bear in mind that not all melanomas fit these characteristics so if you've developed any unusual mole (or if you have a relative who has a history of melanoma), head straight to a dermatologist and have it examined. If necessary, the dermatologist will let you take a skin biopsy. 
Remember: No matter how busy you are, never forget to take care of yourself—and to pay attention to any changes in your body. 
Load More Stories