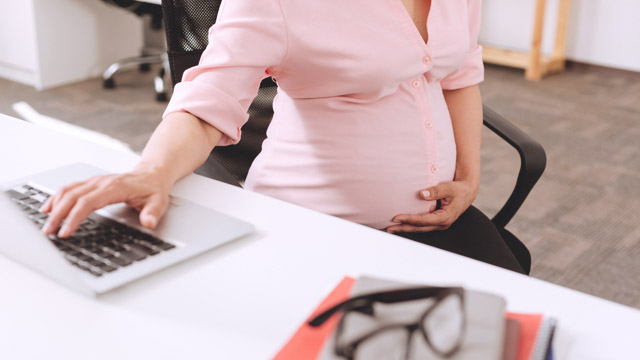 There's already been a lot of talk on why Pinays needs an extended maternity leave because it's definitely not a vacation! As it is crucial for women who have just given birth to take it easy and rest, the current 60 days is not enough time to heal and recover. In fact, experts suggest new moms need a year to fully recover from pregnancy and childbirth.
ADVERTISEMENT - CONTINUE READING BELOW
A 60-day leave is also barely enough time to learn the ropes of feeding and caring a baby. And we're just talking about meeting a baby's biological needs for these two months. His emotional, social, and intellectual development will need nurturing, and a new mom needs time to know how to attend to those needs. In fact, two studies now suggest a woman needs about six months to become emotionally and mentally ready and confident in her daunting yet rewarding role as a mother.
A survey commissioned by baby brand Munchkin in 2012 surveyed moms and found markers that may be considered as mom skills. These markers or skills include deciphering baby's different cries, cleaning up diaper blowouts, or setting up car seats, strollers, and other baby gear.
More importantly, the researchers noted how a mom keeps it together without breaking down in tears because of pressure, exhaustion and frustration. According to the moms surveyed, it took them about five months—four months and 23 days to be exact—to "master motherhood."
ADVERTISEMENT - CONTINUE READING BELOW
"Becoming a mom for the first time leads to a flurry of mixed emotions, and it can naturally be completely overwhelming," Claire Rayner, the brand's spokeswoman told The Daily Mail.
Fast forward to 2018, an actual study (not a survey) published on the journal Sexual and Reproductive Healthcare reported similar results.
The researchers from Aarhus University and The Danish National Centre for Social Science Research in Denmark analyzed interviews of more than 500 first-time moms two months after giving birth and then again six months after childbirth.
About a quarter of the moms went through a period of "low maternal confidence, low maternal mood, and high parental stress," the study authors wrote.
"For most mothers, their confidence, mood, and stress improved in the first six months after birth," they concluded. Only after half a year do most moms believe that they can actually be good moms, or at least feel less moody or stressed about the duties and responsbilities that come with the role.
ADVERTISEMENT - CONTINUE READING BELOW
So if you're a new mom and you have doubts about your instinct as a parent or you feel you are still clueless about the sudden twists and turns of your parenting journey, that's okay—it will get better after while. While it does provide a specific length of time, it does not suggest you're a terrible parent if you still make mistakes after your first six months of motherhood. It does not put an expiration date for your postpartum mood and anxieties.
Raising a little human being is a huge responsibility. It's why you need to take care of your mental and emotional well-being to cope with the exhaustion and frustration. Give yourself a break, literally and figuratively. 
This story originally appeared on Smartparenting.com.ph.
* Minor edits have been made by the Femalenetwork.com editors.
Comments
Load More Stories