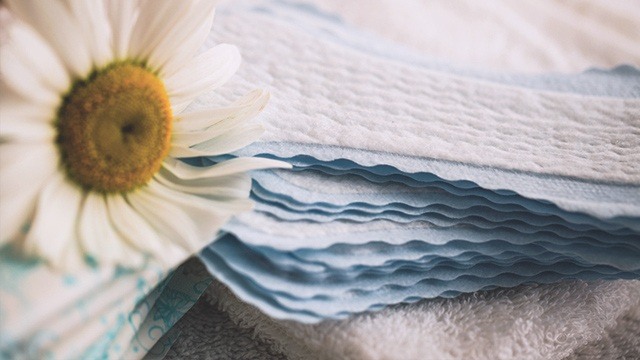 Women menstruate. Everyone knows this fact regardless of gender. But for the half who don't experience it, it's a concept that they barely scratch the surface of. While it's understandable that they will never fully grasp what women feel during that time of month, men—especially those with seemingly archaic views on the matter—should know that there is nothing wrong or gross about it, and that it's a natural occurrence that doesn't need to be censored.
ADVERTISEMENT - CONTINUE READING BELOW
In the recent #MenstruationMatters forum organized by the Philippine Commission on Women in partnership with the Department of Health, DDB Group Philippines, and Johnson & Johnsons, Modess Senior Brand Manager Nill Patrick Aroyo explained how he tried to understand periods. "In J&J, it's not uncommon to assign a male manager to a feminine brand. In my first weeks at work, I had… to wear a sanitary pad," he explained. "I feel [that this is] an important topic which… everyone should learn [about] regardless of gender. Hindi ibig sabihin na babae lang ang [dapat] nakaaalam."
CONTINUE READING BELOW
Recommended Videos
It's true; menstruation should be discussed by all. Let's make an effort to bring men into the conversation, starting with these topics:
Menses can't be stopped by "closing" your vagina.
Believe it or not, there are men who actually think that you can just paste or cap off your vagina and your period will stop. Take for example the controversial male chiropractor who created a "feminine lipstick" which would make "your lady lips…hug each other and keep you sealed until you pee." Basically, it's supposed to stick your vagina shut.
ADVERTISEMENT - CONTINUE READING BELOW
Of course, we all know that it doesn't work that way, and it's sad that in this day and age, there are people who would actually think that that this is a pretty neat idea. If you've got someone who asks you if you can just "turn off" your menses, educate him instead of getting mad. Understanding your experience may help remove odd beliefs about menstruation.
ADVERTISEMENT - CONTINUE READING BELOW
Menstruation is not a sign of weakness.
Have you experienced being in a bad mood only to be worsened by a guy saying, "Meron ka siguro, no" as if to invalidate what's bothering you? It's an age-old belief that you get weak and crazy when you get your period, but the fact is, while the mood swings are there, that doesn't mean that you can't function. 
"There is stigma that's still associated with [periods]… [There are women] who see their period as a sign of weakness which can bring down their confidence and self-esteem," Nill shared. "But in reality it shows the true essence of a woman."
Think about it, ladies—how can bearing monthly aches and pains be called weak?
Buying napkins is emasculating.
While it's good that many men don't really find purchasing napkins for their family or friends to be anything out of the ordinary, there are some who still feel awkward about doing so, because "nakahihiya." Just do a quick Facebook search on "bumili ng napkin" and you'll find a list of posts about it.
ADVERTISEMENT - CONTINUE READING BELOW
Why should it be embarrassing to buy a necessity?  Moreover, why should it even be a big deal when it's not?
Interestingly, there are also women who feel shy about buying sanitary napkins from male store personnel. Ladies, don't be. Your period does not and should not limit you or be a cause of embarrassment. Use it to empower yourself, because when you do, it will be easier to educate men and show them that talking about periods is nothing to be ashamed of.
ADVERTISEMENT - CONTINUE READING BELOW
You may watch the #MenstruationMatters forum here:
ADVERTISEMENT - CONTINUE READING BELOW
Comments
Load More Stories