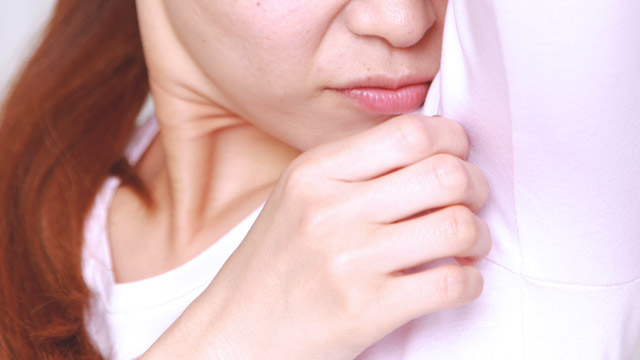 It's not only sweat and smoke that can give you body odor; what you eat can also have an effect on how you smell. Though most of these food choices are actually healthy, it's also important to enjoy them in moderation. After all, if you're beginning to smell like what you had for lunch, then it means that you have a few eating adjustments to make.
ADVERTISEMENT - CONTINUE READING BELOW
Reader's Digest and Bustle share a few food choices that you may want to cut back on a bit if you want to keep yourself smelling fresh.
Garlic
Garlic smells good when it hits the pan for sinangag, but it doesn't really smell nice when the scent of it comes out of your mouth or your pits. Garlic is known to be nasally notorious due to allicin, a sulfuric compound that is produced when the bulb is crushed and consumed. 
If you consume garlic and suddenly get called for a meeting, you can lessen its effects on your breath by eating parsley or drinking green tea.
Red meat
Cutting back on red meat isn't only good for your health, but also for the way you smell.  Red meat is hard to digest, which means it lingers in your digestive system. When it does, it has more time to interact with bacteria, which causes your sweat to smell malansa.
ADVERTISEMENT - CONTINUE READING BELOW
You don't need to swear off red meat. You only need to lessen your intake and choose healthier options such as white meat from chicken.
Cauliflower, Broccoli, and Cabbage
Veggies are definitely good for you, but as with everything else that you eat, you should vary your picks instead of focusing on one kind. Cauliflower, broccoli, and cabbage are considered cruciferous vegetables, and similar to garlic, these also produce sulfuric byproducts when crushed and ingested. This is one reason why you're gassy after you eat so much of them.
The best way to lessen their smelly effects it to serve them boiled. 
French Fries
Yes, your favorite fast food side dish can actually cause body odor. In fact, any deep-fried food that has absorbed a lot of oil will, just like red meat, stay in your stomach for quite some time before they're fully digested. The stagnant oil in your body will eventually turn rancid, interact with bacteria, and cause you to feel gassy, and worse, sweat out the scent.
ADVERTISEMENT - CONTINUE READING BELOW
If you're going to eat anything deep-fried, make sure to pair it with healthy greens that can help aid in digestion.
Bonus drink: Alcohol
Remember in your younger days when you'd come home after a night of drinking and your mom would call you out for being "amoy chico"? That's because alcohol dries up your mouth, and according to NYC cosmetic dentist Thomas P. Connely on Huffington Post, bacteria tends to breed in your mouth when it's dry, causing bad alcohol breath. Moreover, since alcohol easily slips into your bloodstream, everything oozes with it—even your skin, which is why you have that weird sweet-tangy smell wafting from you when you're drunk.
If you're planning on drinking with friends, make sure to always keep your mouth (and the rest of your body) hydrated by drinking lots of water while pacing your alcohol intake. A couple of mojitos are okay as long as you take them in moderation.
ADVERTISEMENT - CONTINUE READING BELOW
Recommended Videos
Comments
Load More Stories