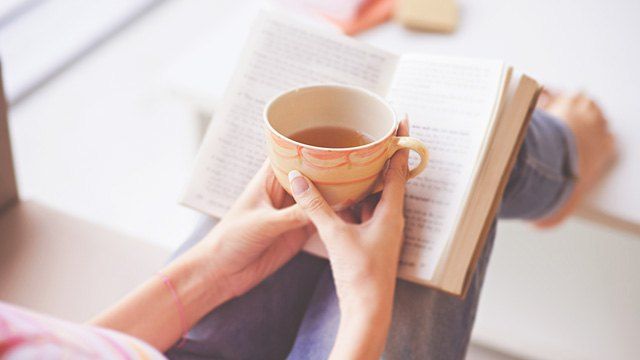 Don't you just love how dining establishments are aplenty in the Philippines? Nearly everywhere you look you will find a place to grab a quick snack at or a hearty full meal. Of course having so many options has its drawbacks for some, such as poor eating habits and an overall unhealthy lifestyle. If you feel like you've been abusing your body lately, then you might want to consider detoxing.
It is a common misconception that detox is synonymous with Bangkok diet pills. Constantly running to the toilet to do number two does not a detox make. Detoxification is a process of cleansing your body or purging built-up toxins, and this can be done through some minor lifestyle changes. Try doing these in order to effectively speed up the metabolism while ridding the body of toxins:
1 Cut back on your sugar intake.
Sadly, the consumption of sugar causes the body to ask the brain for more insulin, which in turn sends the message to the pancreas to double up on the production. As a result, you end up causing strain on your pancreas and you feel more tired than ever. Aside from chronic fatigue, overdosing on sugar (this includes artificial sweeteners, molasses, and even honey) can result to excess weight gain, cancer, and diabetes.
ADVERTISEMENT - CONTINUE READING BELOW
2. Load up on the agua. 
Water has to be the most important aspect of a healthy body. Every healthy lifestyle or diet plan involves consuming your daily 8-10 glasses of water a day. Drinking lemon water first thing in the morning helps reboot and rehydrate your system, and promotes proper digestion.
3. Get moving. 
We excrete waste when we sweat and regular exercise will encourage proper lymph and blood circulation. Individuals who exercise regularly have better digestion. So don't think of that workout as just getting that beach bod because it's also a good way to clean out your insides.
4. Take your tea.
Antioxidant-rich black and green teas fill you up. Meaning, you are less likely to snack on the wrong things or overindulge during lunch break with your officemates. As an alternative, you can also take warm water with a slice of lemon in it.
5. Make an effort to lay off processed food. 
Consuming lots of fruit and vegetables provides you with more nutrients the body needs—unlike that cup of instant ramen or that ready-to-eat tocino or longanisa you keep grabbing from convenience stores.
6. Use top-shelf quality cleansing supplements. 
Healthy Options carries a range of colon cleanse products that you can safely take without worry of getting the runs. You can also boost your fiber intake with healthy grains (rolled oats, wheat germ, quinoa, etc.) to encourage regular bowel movements. Constipation is after all a sign of poor digestion, colon, and intestinal concerns. Just make sure to ask your doctor about your supplement of choice before trying it out!
7. Grab a dried patola!
Exfoliating with a loofa, bath sponge, or salts can release the toxins from the skin while ridding your body of dead skin cells and promoting circulation. The key is to always make sure that your loofah is clean and disinfected for your next use, as unkept loofah can breed bacteria that can cause you more ill than good.
8. Lounge in a sauna.
Sweat those toxins out by literally getting the heat on in your local sauna. Just remember that you should use the sauna with caution, avoid sudden temperature changes, and to completely rule it out when you're ill or have a history of hypertension and heart disease.
Another option is to try out sauna suits. Many sporting supplies store and online shops like Lazada sell sauna suits you can put on while you work out or even while doing chores. Lose weight, detoxify, and unclog pores for as little as P500 per suit. 
Load More Stories