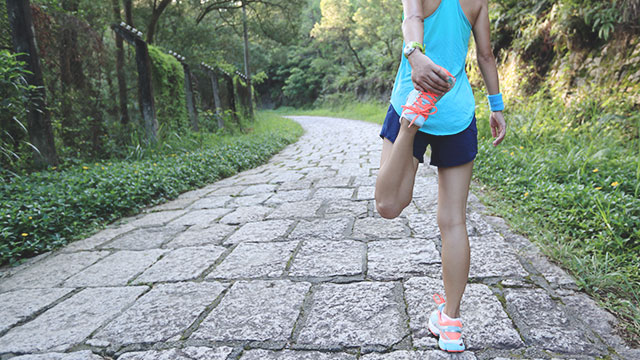 What if we tell you that you can reduce body weight while reducing non-biodegradable waste at the same time?
The latest fitness trend to sweep across the globe, "plogging" is said to originate from Sweden and has reportedly reached the U.S. and Asia. A combination of the word "jogging" and the Swedish phrase "plocka up" (meaning "pick up"), the term is the very essence of the challenge—clearing a trail by cleaning up trash.
ADVERTISEMENT - CONTINUE READING BELOW
Gathering junk increases one's effort during a normal run, if you factor in the squats and lunges that come with it. According to Swedish app Lifesum, plogging burns 53 more calories (from 235 to 288) than a regular jog per 30 minutes.
We asked Charles "Crunch" Vincent M. Aguila, PTRP, REB, Group Fitness Team Leader and Master Personal Trainer of Fitness First Philippines, Inc., if the health craze is indeed rewarding, and he confirmed that it translates into another fitness gain. "The more waste you get, the more challenging it gets, as you add up the weight of the trash to your own weight, which in turn gives you resistance and strengthens the muscles used in running."
ADVERTISEMENT - CONTINUE READING BELOW
But as doubly beneficial—both in physical and environmental aspects—as plogging is, certain safety measures should be taken by aspiring enthusiasts, like making sure that the load is uniformly distributed to prevent injuries. Aguila adds, "It is also advisable to wear gloves to avoid cuts from sharp objects along the way."
He is hoping that more Filipinos will get into plogging and support such movements, "especially with the country suffering from a never-ending garbage crisis." In line with the upcoming Earth Day celebration on April 22, Aguila suggests race organizers throwing in special awards for individuals or groups that will pick up the largest amount of junk.
Nothing like saving Mother Earth and saving yourself from bad health, right?
This story originally appeared on Fhm.com.ph.
* Minor edits have been made by the Femalenetwork.com editors.
Load More Stories