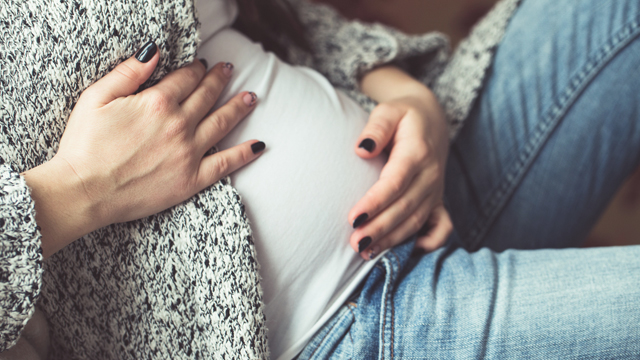 Pregnancy changes your body in many ways—there are various symptoms you can expect, but since every pregnancy is different, there are changes that will make you wonder whether it's normal or if it's something you should be worried about.
One of the changes is an increased heart rate. In Smart Parenting's Facebook group, Smart Parenting Village, a number of soon-to-be moms expressed they felt like their heart was trying to jump out of their chest.
ADVERTISEMENT - CONTINUE READING BELOW
CONTINUE READING BELOW
Recommended Videos
The experience of a faster heart rate is scary, but most of the time, it's harmless. "It's normal to have increased heart rate during pregnancy," assures Dr. Jennifer Co, an ob-gyn and infectious disease specialist who holds clinic at the FEU-NRMF Medical Center.
Because you're carrying another life in your belly, your body also produces an increased amount of blood, according to Healthline. This extra blood leads to an increased heart rate that's 25 percent faster than usual. This may begin in the first trimester of your pregnancy, according to Livestrong.
Women who have an increased heart rate may feel occasional heart palpitations, which feels like a pounding or fluttering sensation in their chest, especially if they stand up too quickly, says Parents. This may also be a sign that you are dehydrated, so make sure that you're getting the recommended two to three liters of water a day.
ADVERTISEMENT - CONTINUE READING BELOW
There are other potential causes of heart palpitations, including anxiety, stress or too much intake of caffeine. Most of the time, these palpitations will go away on its own. Getting enough rest and sleep is key.
While heart palpitations are normal most of the time, it's still best to consult with your ob-gyn if you feel like anything's amiss. Recognizing an underlying heart disorder is difficult during pregnancy as fatigue, shortness of breath, and swelling are similar to pregnancy symptoms.
If it seems that your heart is racing more than usual, you feel shortness of breath even when at rest, have fainting spells or chest pains, or notice an irregular heartbeat, have yourself checked. If you get headaches and dizziness, especially during your second trimester, it should not be dismissed as pregnancy symptoms—it may be associated with pregnancy-related high blood pressure.
Dr. Co also warns of other possible illnesses. "Even patients with hyperthyroidism can experience increased heart rate and palpitations."
ADVERTISEMENT - CONTINUE READING BELOW
The only way to address these problems is for pregnant women to have regular consultations with their doctors. "Pregnant patients with heart problems will have symptoms when the pregnancy advances, so it's important to attend regular prenatal check-ups," Dr. Co says.
This story originally appeared on Smartparenting.com.ph.
* Minor edits have been made by the Femalenetwork.com editors.
Comments
Load More Stories