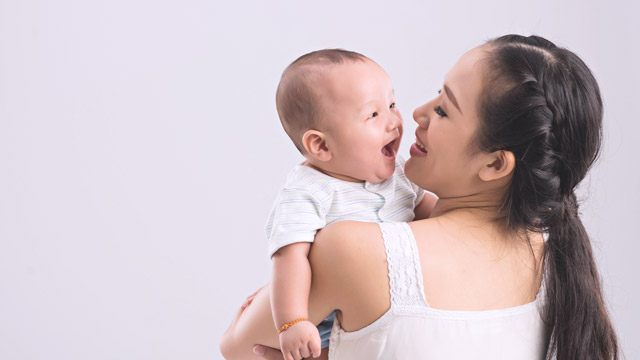 Many moms hope for a normal vaginal delivery, even if it means going through painful labor pains, because of one key factor: recovery. But not all pregnant women can deliver their babies safely so a C-section may be prescribed by the doctor. It is a major surgery, which means your childbirth recovery will take longer. Here's what you can expect before your doctor sends you home from the hospital.
ADVERTISEMENT - CONTINUE READING BELOW
Moms who delivered via C-section stay in the hospital for about four days without any complications. 
During that time, you are encouraged to increase activity as comfortably as you can. Get up, walk around but do so slowly as you may still feel dizzy. 
Within 24 hours after the surgery, you are encouraged to get up, walk, urinate, have a bowel movement or at least be able to pass gas. 
Once you pass gas, you'll be able to eat real food.
Staples, if used in your incision wound, will be removed. Sutures will dissolve on their own.
Medication could affect breastfeeding, so talk to your doctor about your pain management options. 
When you finally get the final okay to go home, here's what you need to keep in mind for your postnatal care after a C-section delivery:
Take it easy.
During the first few weeks, no climbing of stairs, no strenuous chores, and no heavy lifting, and no sex. Support your tummy when you laugh or sit down. You can gradually introduce movement to your abdominal area to promote blood circulation in the area. 
Say no to exercise for now. 
Walking and basic stretching is fine, but not yet for the abdominal muscles. Ob-gyn Dr. Teresa Bongala of St. Luke's Medical Center says exercise is not allowed during the first six weeks—at least depending on how your body is recovering—after giving birth to allow your body to heal. 
Wash your wound properly.
Wash your wound gently by wetting a washcloth or sponge with soapy water and squeezing it over your wound. Never rub your wound (it's painful!). Pat the wound gently to dry or let it air-dry for at least 15 minutes before putting on a bandage. Don't scratch it especially when it's healing.
ADVERTISEMENT - CONTINUE READING BELOW
Replace bandages regularly.
Use clear, waterproof bandages, suggests Dr. Bongala. Replace it two to three times daily, and every time the bandage gets wet. You can shower with the bandage on, but keeping a wet bandage on for long periods invites bacteria, which can lead to infection. 
ADVERTISEMENT - CONTINUE READING BELOW
Wear a binder.
It helps keep your abdomen snug, but don't wear it too tight. You can also opt for loose-fitting cotton oversized underwear or boxer shorts to protect your wound. It only takes days for the skin to heal, but it takes six to eight weeks it to completely heal underneath. 
Eat healthily.
"Aside from eating a well-balanced diet and food that are rich in iron and calcium, take plenty of ascorbic acid to speed up the healing of the incision," advises Dr. Bongala. Moms who delivered via C-section are prone to gas pains, so avoid carbonated drinks, citrus juices, and beverages, which might cause them.
Dr. Natasha Balbas, a chiropractor who specializes in women and children's care, also suggests eating food high in fiber to help pass bowel movements easier. Probiotics and antioxidant-rich foods can also help protect your wound from getting infected. 
Watch for signs of infection.
Expect a little numbness, some redness and swelling, itchiness, and occasional spotting in the wound area. The American Pregnancy Association advises to call your doctor or rush to the hospital if you experience any of the following: 
ADVERTISEMENT - CONTINUE READING BELOW
High fever
Severe headache that doesn't go away
Sudden shortness of breath
Sore, red, painful area on the breasts  coupled with flu-like symptoms
Discharge from the wound, especially if it's foul-smelling
Sudden pain in the incision or abdomen area
Foul-smelling vaginal discharge
Severe vaginal bleeding that soaks a maxi pad within an hour
Burning urination or blood in the urine
Appearance of rash or hives
Swollen, red, painful area in the leg
If your incision wound opened
After a month or so, you should be moving about more comfortably, but it's not a reason to overexert yourself. "Don't compare your recovery to someone else's because our recoveries vary as much as our genetics and comparisons will only frustrate those who take a bit longer to recover," ob-gyn Dr. Shawn Tassone author of the books Hands Off My Belly! and Spiritual Pregnancy, told Parents.
Don't be afraid to ask for help when you need it. You'll need it most especially when dressing your C-section wound, in preparing healthy meals for you, or even in breastfeeding. Remember, taking care of yourself is the first step in being able to care for your newborn better. 
Additional sources: BabyCenter, WebMD
This story originally appeared on Smartparenting.com.ph.
* Minor edits have been made by the Femalenetwork.com editors.
Comments
Load More Stories