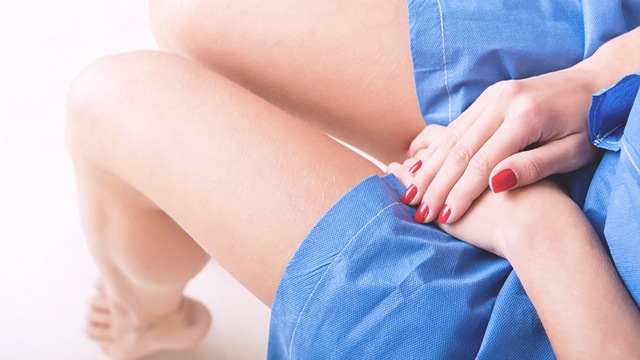 Interesting news! Pap smears, which screen for cervical cancer in women, are being phased out in Australia, Women's Health reports, and will be replaced by a new test that will look for the presence of the human papillomavirus (HPV). As many of you know, nearly all cervical cancer cases are caused by HPV. With the new HPV screening, Australia hopes to catch cervical cancer early—maybe even before it's actually cancer.

"Most women develop cervical cancer later in life, between 35 and 55 years old, but many acquire the virus in their youth," said Dr. Cecilia Ladines-Llave, a gynecologic oncologist at the Philippine General Hospital and chair of Asian Gynecology and Oncology Group. HPV, a sexually transmitted infection, is the most common viral infection of the reproductive tract in both women and men. 
ADVERTISEMENT - CONTINUE READING BELOW
But before you get jealous of Australian women, the procedure for the HPV test is the same: a doctor inserts a (cold) speculum into the vagina to pry the walls apart and allow access to the cervix. The doctor then takes a sample of cells using a special brush. What makes the HPV test bearable though is Australian women will only need to take the test every five years, instead of two years. 

In the Philippines, Filipinas may have an edge over their Australian neighbors. In May this year, the Department of Health (DOH), in celebration of Cervical Cancer Consciousness Month, had provided free cervical cancer screenings to women in select hospitals all over the country. The test has also been available through PhilHealth's "Tsekap" (Tamang Serbisyo sa Kalusugan ng Pamilya) benefit package since 2015.

Both programs use visual inspection using acetic acid (VIA) to screen for cervical cancer. VIA involves swabbing a woman's cervix with vinegar and observing a reaction. A healthy cervix will not be affected by the acid, but one with pre-cancerous or cancerous lesions will turn white in areas after a few minutes, Dr. Ma. Cynthia Fernandez-Tan, president of the Society of Gynecologic Oncologists of the Philippines (SGOP), tells Manila Times. Compared with a Pap smear, VIA takes less time, money, and medical equipment.
ADVERTISEMENT - CONTINUE READING BELOW
If you are skeptical, the Philippine Cancer Society (PCS) found VIA to be the most suited for our country after studying four cervical cancer screening methods. VIA, which is globally recognized by medical experts including WHO, was "most effective and cost effective," said the PCS. "Acetic acid wash also requires the least personnel, facilities and other infrastructure needs for an organized cervical cancer-screening program."

Though VIA is more prone to false positives, Elizabeth Boskey, Ph.D., in a column for VeryWell, writes, "The general consensus is that VIA is just as useful as the Pap smear; it's just a matter of determining which one is more appropriate in any given circumstance based on availability of trained personnel for screening and follow-up."

More than 6,000 women are diagnosed with cervical cancer each year in the Philippines, and 2,800 die because of it. That's roughly seven cervical cancer deaths a day. It's the second leading cancer-related death among Pinays. When detected early, the five-year survival rate for cervical cancer is around 80 to 90 percent, according to the American Cancer Society. 
ADVERTISEMENT - CONTINUE READING BELOW
Aside from VIA, the DOH advocates for the administration of the HPV vaccine (it costs around P5,000 per shot and number of doses differ. Check here to see which suits your child). Just last month, the agency had conducted its school-based HPV immunization program in 47 provinces, protecting around 700,000 female public students aged 9 to 12 against the potentially cancer-causing virus, reported Rappler.

"We don't wait until exposure to occur to give the other vaccines. We should do same with HPV vaccine. We want to protect our children long before they are even at risk of exposure to HPV," said Dr. May Montellano, president of the Philippine Foundation for Vaccination and a pediatric infectious disease specialist. 

"In developed countries, cervical cancer is much less common because screening and vaccination are well established," said Health Secretary Paulyn Ubial, reported the Philippine Star. "The tragedy of cervical cancer death is that this cancer is preventable and treatable."
ADVERTISEMENT - CONTINUE READING BELOW
Sources: Philippine Star, Manila Times, Rappler, Department of Health, Philippine Cancer Society, American Cancer Society 1, American Cancer Society 2, PhilHealth, VeryWell
This story originally appeared on Smartparenting.com.ph.
* Minor edits have been made by the Femalenetwork.com editors.
Comments
Load More Stories