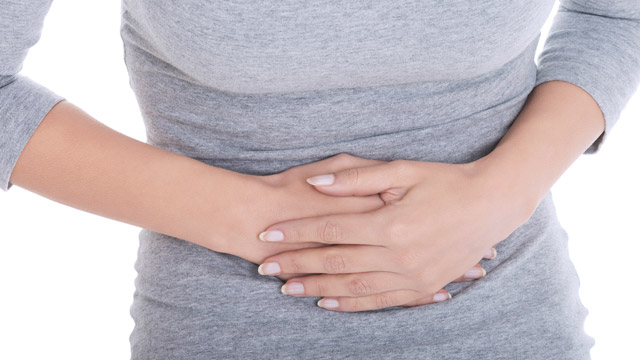 There are many reasons a woman has difficulty getting pregnant (or have recurring miscarriage). There's adenomyosis, which is characterized by painful, heavy periods. Polycystic ovarian syndrome (PCOS) is another. Endometriosis is usually accompanied by dysmenorrhea and pain during sex. Besides these, having blocked fallopian tubes could also affect a woman's chances of getting pregnant.
ADVERTISEMENT - CONTINUE READING BELOW
Eggs produced by the ovaries pass through the fallopian tubes where one of them may get fertilized during unprotected intercourse. This will then travel to the uterus and result to pregnancy if it implants successfully. Thus, if a woman has blocked fallopian tubes, getting pregnant will be a challenge. To diagnose if a woman has a blockage in her fallopian tubes, a test called hysterosalpingogram (HSG) may be done.
Preparations for HSG
HSG is a common test recommended for women who are having difficulty conceiving, as part of a work up. Ideally, the HSG is done within that window of time after your monthly period and before your next ovulation. It should not be performed if the patient is pregnant.
What happens during HSG
At the clinic or hospital, you will be asked to lie down on a table with your legs propped up on stirrups. The doctor will conduct a pelvic exam on you by inserting a speculum into the vagina. If you've had a pap smear before, this first part of the exam will be familiar to you.
CONTINUE READING BELOW
Recommended Videos
Next, an X-ray machine will be placed near your abdomen. It is what the doctor will use to observe the procedure. The cervical opening will then be cleaned using a swab before a catheter is inserted.
An iodine-based contrast dye will then be injected into the catheter to get the fluid into your fallopian tubes and uterus. The dye will make it easy to view through the X-ray machine if the fluid flows continuously through them which would mean the absence of a blockage, or the opposite.
During this time, you may be asked by your doctor to change positions for better X-ray imagery.
The whole procedure may take up to half an hour from preparations to the taking of X-ray images. It is done out-patient, and you may go back to your usual activity after the test.
Is HSG painful?
Women have reported feeling pain during and after the test. One staffer who went through it describes it this way: "It is not painful exactly, but you can feel pressure like an intense need to pee. There was some mild cramping during the procedure but not after."
ADVERTISEMENT - CONTINUE READING BELOW
Some women don't feel anything at all during the procedure. If your pain tolerance is low, you may be asked to drink painkillers beforehand as a precaution. You may also experience slight vaginal bleeding following the procedure. 
Is HSG safe?
Since the test makes use of an X-ray machine, which emits radiation, there have been concerns about the safety of the test. According to Verywellfamily.com, it is safe and will not cause any adverse effects. Aside from this, you should also watch out for any allergic reactions to the dye. Let your doctor know about it immediately. 
The HSG results
The results of an HSG exam can tell you if your fallopian tubes are blocked, and if the uterus has an abnormal shape — either of which may contribute to infertility and/or miscarriage.
As mentioned earlier, the HSG is a diagnostic test that is part of a more extensive work up. Depending on the results of your test, your doctor may recommend a repeat exam or more tests to determine the cause of infertility. 
ADVERTISEMENT - CONTINUE READING BELOW
Load More Stories