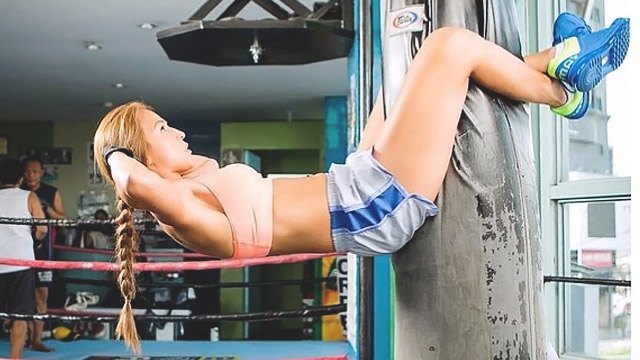 Aubrey Miles is a woman who walks her talk. A simple scroll through her Instagram feed will show you how committed she is to her health and fitness regimen. So if you're losing the motivation to hit the gym, here are reasons why you should look to her for a bit of inspiration:
ADVERTISEMENT - CONTINUE READING BELOW
1. She's had problems with her weight.
Aubrey shared that she used to be 185 lbs. after her first pregnancy, so she knows how hard it can be to lose weight. "I said, 'You know what, I can do this... I wanna learn. I wanna see my body, how it works."
2. She shows you exactly how she gets her cuts.
She looks awesome at 39, and she's super strong, too!
3. She goes through different kinds of workouts to change things up.
Circuit training, anyone?
4. She reminds you to get moving.
Aubrey posts a lot of reminders and reasons for you to start getting physically active, and they can really help strengthen your resolve.
5. She can go head-to-head with the toughest guys.
She's not the host of R U Tough Enough for nothing! (FYI, if you've been staying tuned, the final showdown will be at the Music Hall of SM MOA on October 20.) 
ADVERTISEMENT - CONTINUE READING BELOW
6. She still snacks.
The right way, that is.
7. She knows that when you lift others up, you lift yourself up.
Because the right mindset can change your life.
Comments
Load More Stories