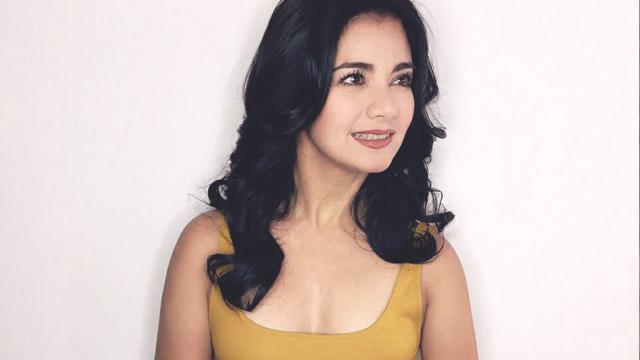 Yesterday, Pep.ph reported that singer-actress Isabel Granada is in a coma. Based on the post of her friend, actress Bianca Lapus, Isabel had been rushed to a hospital in Doha, Qatar, after she suddenly collapsed on October 24. 
"I would like to ask for healing prayers for my dear friend, sis Isabel Granada. She was rushed at the Heart Hospital Hamad Medical Corp. Now at HGH (Hamad General Hospital) in Qatar," she wrote. The initial report Bianca received from a Filipino nurse in Doha was that the 41-year-old singer-actress suffered from massive internal bleeding and aneurysm.
ADVERTISEMENT - CONTINUE READING BELOW
Bianca added that the 41-year-old mom will undergo an operation any time now. "But according to the respiratory therapist, she had six times cardiac arrest. Please let's pray for Isa," she pleaded.
An aneurysm happens when an artery's wall weakens and causes it to expand into an abnormally large bulge, which can rupture and cause internal bleeding, according to HealthLine. It can occur in any part of the body, not just in the brain as most commonly known. It can happen in the leg behind the knee, in the intestines, and the spleen.

Aneurysm can also occur in the aorta, the largest blood vessel in the body that carries oxygen-rich blood from the heart to the rest of the body, according to WebMD. 

There is still no confirmation where Isabel's aneurysm occurred or whether it was aortic or cerebral. 
ADVERTISEMENT - CONTINUE READING BELOW
What causes it?
According to the American Heart Association in the U.S., aneurysms can develop over time with no noticeable symptoms. The exact cause of an aneurysm is unclear, but there are factors that contribute to one developing the condition.
A family history of an aneurysm increases the chances of a person developing one. 
A person could also be born with it or born with weaknesses in the blood vessels. 
A severe injury to the head may cause an aneurysm
Heart conditions, high blood pressure, high cholesterol, and smoking also increases the chances of a person to develop an aneurysm.
According to the National Health Service in the U.K., women are more likely to suffer from brain aneurysms, while men are more likely to suffer aortic aneurysms. The risk for abdominal aortic aneurysms increases as you get older. These aneurysms are more likely to occur in people who are aged 65 or older.
ADVERTISEMENT - CONTINUE READING BELOW
How is it treated?
If an aneurysm develops quickly or ruptures, the person may exhibit symptoms such as pain, clammy skin, dizziness, nausea and vomiting, rapid heart rate, shock, and low blood pressure. Seeking medical attention at once is crucial.
Routine exams can help doctors check for warning signs. If a person is diagnosed with an unruptured aneurysm, the artery should be monitored closely. In some cases, surgery is required to reinforce the artery wall.
Isabel's condition comes as a surprise to everyone. She has been an advocate of healthy living and endorses health supplements. She also exercises regularly and grabs every opportunity to participate in sports events, tournaments, and activities.
"Magkaroon ng time sa exercise, whether it be planking to Crossfit, to sports, to boxing, to Zumba, go for it... and have a healthy lifestyle. I eat constant but little amount lang para bumilis metabolism naten and di ka tataba," she shared in an Instagram post. She also shared she's not fond of eating rice.
ADVERTISEMENT - CONTINUE READING BELOW
The singer-actress is also a pilot and a mom to her only son, Hubert Thomas Jericho, now 14, with ex-husband Jericho Genasky Aguas, a former councilor in Pampanga and now a businessman.  
In 2015, Isabel married Arnel Principe-Cowley and became a mom to two step-children. They celebrated their anniversary recently before flying to Doha, Qatar last October 18. Isabel was invited to speak at the Philippine Trade Tourism Conference on October 20. (Isabel is the marketing director while hubby Arnel is the business development manager of StarNet, a networking business that have taken them to all over the country and abroad.) 
This story originally appeared on Smartparenting.com.ph.
* Minor edits have been made by the Femalenetwork.com editors.
Recommended Videos
Comments
Load More Stories