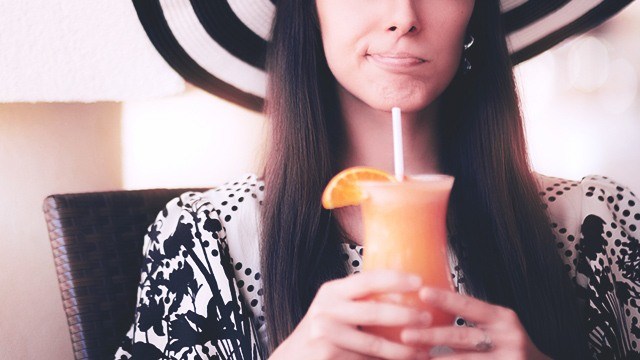 When on vacation, it's easy to forget to take care of your health. You might even find yourself needing a vacation from your vacation. Learn to manage your health while traveling by following these useful tips:
1. Visit the local market for the freshest food
Pass on the fried, the junk and the processed. And don't settle for greasy fast food! Different places offer different produce and in effect, a different set of nutrients. Experiment by trying local fruits and vegetables that you don't encounter regularly to give your body a fresh dose of vitamins and minerals. You might even want to buy some for your hotel room to snack on later or bring home as pasalubong for your mom.
ADVERTISEMENT - CONTINUE READING BELOW
CONTINUE READING BELOW
Recommended Videos
2. Skip the cab ride and take a walk instead
They say the best way to experience a new city is to walk its streets. Try booking a walking tour to really immerse yourself in the culture. Or, make your way around town by foot. You'll get to see much more walking than by sitting in a cab. And while you're at it, you'll burn off some extra calories, too! That's up to 140 calories per hour to be exact. Walking can also reduce belly fat, lower blood pressure and increase your production of HDL or "good" cholesterol.
3. Always order to share.
During meals, sample dishes instead of feasting on them. Order for the table so you can try more dishes and won't feel pressured to finish a plate with portions you're not used to. This way, you are also able to experience more flavors than just a single dish. Besides, isn't eating family style always more fun?
ADVERTISEMENT - CONTINUE READING BELOW
4. Take your vitamins and supplements on vacation with you
Now more than ever, make an effort to get those 5 servings of fruits and vegetables. It will make your meals more filling and satisfying. It will provide enough fiber in your diet and keep your intestines regular. It will also keep your levels of antioxidants and important vitamins high so you are less likely to get sick. Not sure if you can commit to this? Bring vitamins and supplements that will help you stay on track such as a multivitamin or Easy-Phamax Wheatgrass.
5. Buy big bottles of water for your hotel room
Wherever you are in the world, it's always important to stay hydrated. Since hotels only offer small bottles of complimentary water, make sure to keep your liquids up by purchasing big bottles at a local store. Getting dehydrated can cause a series of ailments that you won't want to deal with while on vacation. (If you can find a way to use a reusable container, go for it!)
ADVERTISEMENT - CONTINUE READING BELOW
6. Get off your phone 
It's important to set boundaries for work time and Instagram time when on vacation. Notify your colleagues and clients well in advance that you'll be away so you can avoid receiving (and answering) emails when you should be focusing on having a good time. Instagram can likewise be a distraction from your R&R and from your quality time with friends and family. Try putting your phone on airplane mode throughout the day and allot just thirty minutes to an hour for emails and social media posts. You will feel much calmer and avoid missing out on some really great moments.
7. Sleep in
This is the perfect time to catch up on those much-needed zzz's. Prioritize getting at least seven hours of sleep a night while on vacation and maximize those black out curtains in your hotel room. You deserve it! Guaranteed, you will wake up feeling much more refreshed and energized each morning – just what you need to make the most out of your vacay.
ADVERTISEMENT - CONTINUE READING BELOW
8. Relax and be present
Take the time to breathe and reflect on the good things going on in your life. Vacations are always a gift to be thankful for. Your brain releases serotonin, a chemical in charge of feelings of happiness, whenever you reflect on meaningful moments or achievements from the past. It likewise releases oxytocin or the "love hormone" whenever you come in a state of gratitude. Take some time to think about the people and accomplishments that you're grateful for. Visualizing these things will fuel and energize you to get back to work after your well-deserved vacation.
Camille Romero is a Holistic Health Coach and Yoga Instructor. For classes and consultations, contact her at cmf.romero@gmail.com.
Comments
Load More Stories