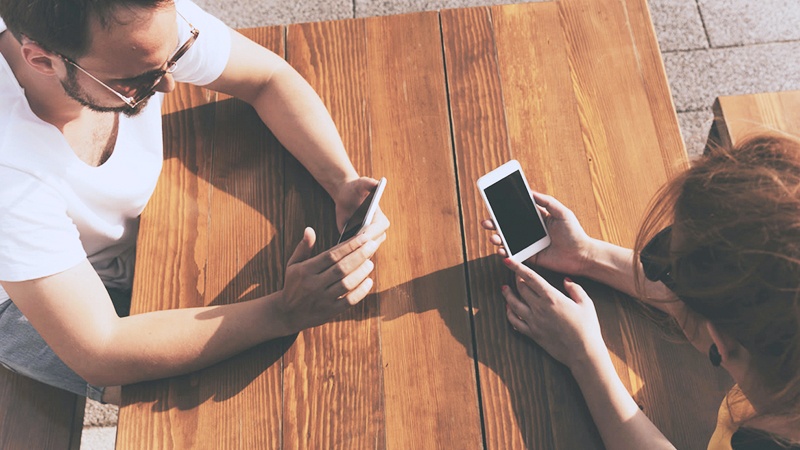 Social media has become a staple part of our everyday lives.  For some, it's the first thing they check in the morning and last thing they view at night. New studies, including one featured on the Huffington Post by psychologists from the University of Albany, note that social media clinical addiction is emerging as a new problem similar to drug abuse: "MRI data has shown that the brains of compulsive Internet users to exhibit similar changes to those seen in people with alcohol and drug addictions." 
ADVERTISEMENT - CONTINUE READING BELOW
How do you know when you're taking your digital affair too far? Here are a few signs you need to look out for: 
Symptom#1: When you find yourself browsing through your Facebook feed even when you're with family and friends
The beauty of social media lies in its power to improve personal interactions when the people you care about cannot be present. But if you're together in the same room and you still keep browsing somebody else's profile, then you're missing out on quality time. So please, put your phone away from the table when eating with family and friends.  Enjoy the genuine company of your loved ones.
Symptom#2: When you turn to social media as a balm for your wounded feelings instead of dealing with them through real conversations
If you are in a relationship and you really want to settle things straight, nothing beats a face-to-face conversation. Posting parinig statements and hugot on social media attracts unneeded attention from people who should not even be privy to your personal life. Unless you really intend to be the star of your own drama series, stop being an online drama queen and face your real problems like a true adult should.
Symptom #3: When your self-confidence is hinged on the number of likes your post gets
While it is true that feedback from others can make you feel good, it's unhealthy to base your self-esteem on social media validation. To be really happy and at peace, you must know your own worth. Stop stressing yourself by pleasing random people you don't even know online, and choose your friends wisely.  Real friends are the ones whom you can turn to even at your lowest points—even when your look is not always Instagram-worthy.
Symptom #4: Wasting time by needlessly browsing social media feeds
Mindlessly browsing and jumping from link to link on Facebook is not helping you achieve your personal goals. When you can't stop clicking, you are losing precious executive time. Act like a CEO and remind yourself that every minute of your time is gold. What you can do is to set a social media schedule. If you deliberately plan your day and just set your social media time like a "filler" or reward after a day's work, you can devote your time on more productive things.
ADVERTISEMENT - CONTINUE READING BELOW
Symptom #5: When you turn your social media account into your personal diary
So you've posted how your cute dog can now roll over at your command—but you also posted your breakfast, lunch, dinner, and snacks in between. You're recording every minute detail of your life and you feel all is worth sharing to the world. Please, go out and play! Have a REAL life. Rather than living in a virtual world, create a real adventure for yourself. Book a trip, read your favorite book, cook a new recipe, or go to the gym. If you replace social media time with a new productive activity, then chances the to overcome your addiction will be a lot higher and more sustainable.
Load More Stories