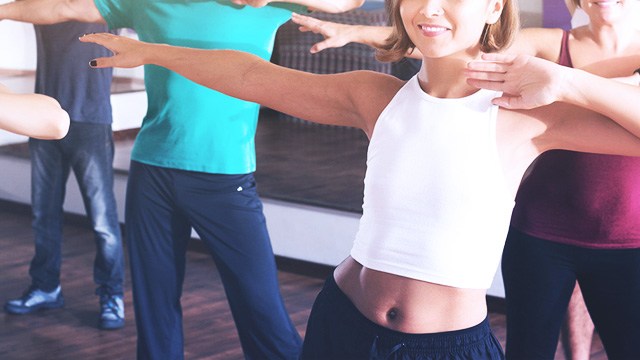 You've probably signed up for numerous gym memberships only to quit four or five sessions in. Not only is it a waste of money, but the feeling of not knowing where to begin with your fitness goals can really be demotivating.
If you and your friends have tried everything else, why not join the bandwagon and try Zumba? Even if you're not coordinated, it's all that moving and grooving that matters. Besides, Zumba has one of the most open communities in the fitness world! Made popular by Colombian fitness instructor Alberto "Beto" Perez in the mid 90's, dance-based Zumba remains to be the most successful of fitness trends that offers a myriad of classes to fit your workout preference or age group. From high-end gyms to office-sponsored events, Zumba is the workout craze you can join solo or with a group of gal pals. Why? Here's our reasons why you should grab your friends and get those bootays shakin'!
ADVERTISEMENT - CONTINUE READING BELOW
1. Get competitive, get motivated!
The biggest hurdle about working out is trying to maintain the drive and dedication to do it on a regular basis. When discipline isn't your strongest suit, your technique isn't exactly on point and you find yourself starting to slack off, the next best plan of attack is to get competitive. Whether we admit to it or not, we tend to unconsciously one-up even with those whom we lovingly call our besties, so why not go for a friendly competition?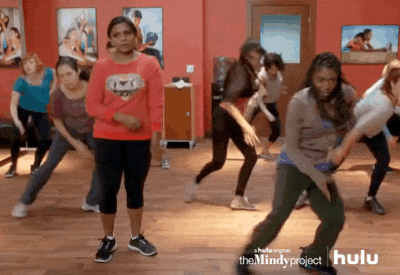 2. It's a fun way to burn calories
If you're looking for an aerobic activity that can burn a good amount of calories, then Zumba is for you. According to a Harvard Medical School publication, fast dancing can burn approximately 180 to 266 calories every 30 minutes depending on your weight, so joining a class that goes from dancing to a fast beat, switching to a set of slow wall push ups, followed by plyometric jumping, then busting out some squat pulses is definitely a good way to go.
3. Time flies when you are having fun
Ladies who have tried Zumba will attest that it hardly feels like it's a workout, but more like a giant dance party. If you and your friends love to dance, then Zumba is the perfect exercise for you. Because it's so much fun, you're already eagerly anticipating the next class way before the current session is over.
ADVERTISEMENT - CONTINUE READING BELOW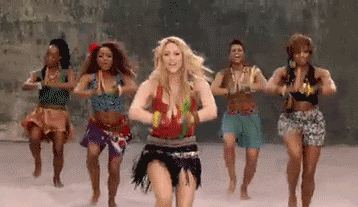 4. Zumba is everywhere
Working out can be pricey with all the gym memberships involved. With Zumba you can only pay for each class you attend, avail of several sessions, buy super affordable coupons, or get a freebie by going to government-sponsored Zumba events which are usually held over the weekend. Check your barangay or city hall for details.
ADVERTISEMENT - CONTINUE READING BELOW
5. It's an excuse to socialize
Zumba is the perfect excuse to meet up with your fave ladies without feeling the guilt of added calories afterwards. I don't know about you, but whenever my friends call to hangout we tend to have brunch/ lunch, then dessert, and then coffee, and before we know it, dinner rolls in. Since the best time to exercise is first thing in the morning, at the most, you and your pals grab an early breakfast or adjourn your day socializing over a much deserved brunch. You'll be so amped, pigging out will be the last thing on your mind.
ADVERTISEMENT - CONTINUE READING BELOW
Load More Stories