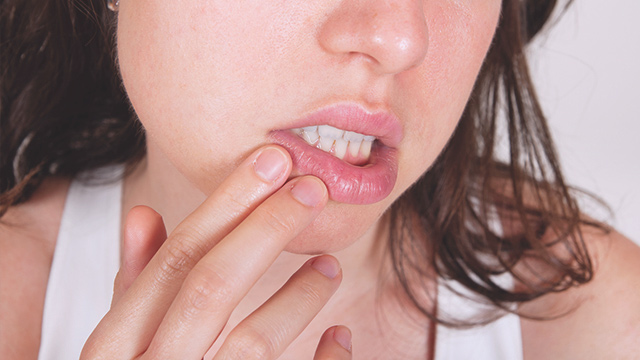 ADVERTISEMENT - CONTINUE READING BELOW
CONTINUE READING BELOW
Recommended Videos
We can't describe just how much we hate singaw (aka canker sores in the mouth). Especially when we've got a presentation coming up, a meeting, or worse, a date. While it's not contagious, who would want to kiss someone with them, right? We feel you. 

We're sure you know all too well how much painful these babies can get, especially when you leave them untreated. They're the reddish circular blisters that pop up on your gums, the insides of your cheeks, the insides of your lips, the roof of your mouth or on your tongue, with a white or yellow center. You'll know you're going to get singaw when you have that tingling or prickling sensation a day or hours before they appear. And they're also pretty gross. Ugh.

So who's prone to getting them and what causes singaw? Well, they're fairly common during your teens, typically between the ages of 10 and 20 years old. While they don't happen often—three or fives time a year on the average—they usually last more than a few days. But some people have these uglies pretty much year-round. These are what you call the complex canker sores. A pity, we have to say. Some people even get fever and feel lethargic when they have a bad case of singaw. Or worse, they might have autoimmune diseases such as lupus, celiac disease, or Crohn's disease.

Some studies have attributed canker sores to stress; a change in diet; a deficiency in vitamins B-12, zinc, folate acid or iron; a reaction to certain types of food or an injury caused by braces; even brushing your teeth too hard. Other possible causes included a foaming ingredient in some toothpaste brands called sodium lauryl sulfate, your haywire hormones during your period, and even a disorder in your immune system. But the specific cause is pretty much still uncertain.
ADVERTISEMENT - CONTINUE READING BELOW
Singaw Remedy
And because the cause has yet to be confirmed, there's also still no particular cure-all as well for the ailment. Of course, every one has their own preferred medicine for singaw (or their own mouth sore remedy, at least). There are products you can buy over the counter to keep their worsening at bay, or you could just let them heal on their own (but how long would that take?), but did you know that you could whip up your own anti-singaw arsenal by scrounging in your kitchen cupboard or fridge? Yep, mouth sore ointments can be a DIY project.

It's really not that hard. Check out these home remedies for singaw or mouth sores:
Baking soda
Salt
Ice
Basil
Milk of magnesia
Chamomile tea
Honey
Yogurt
Apple cider vinegar
Hydrogen Peroxide
Comments
Load More Stories