Relationships that have stood the test of time deserve much recognition. But once in a while, it's important to stop and examine these relationships to know if they're still as healthy as they once were. People change over time, and while most do so for the better, there are also some who start letting their life's disappointments and frustrations get to them. They start letting the negativity take over, and what was once a rut becomes their nature.

While you should never give up one someone you love, be it a sibling, a childhood friend, or a former colleague, having some distance between you might allow both parties to gain some perspective. There are simply instances when you need to let go in order for something to happen.

Negativity will always be a part of your journey, but the only thing that you should take from them are the lessons you have learned, never the toxicity that they bring with them. If you want to be truly happy, teach yourself to let go of those who pull you down.

1. People who hurt you to make themselves feel better
Bullies are sometimes not aware that they are antagonizing those around them. These are people who may not be verbally abusive, but will not have second thoughts about stepping on you just to get what they want. They can be very aggressive in throwing their weight around, and unless you conform to what they want, you'll either be forced to do so or be pushed aside.
ADVERTISEMENT - CONTINUE READING BELOW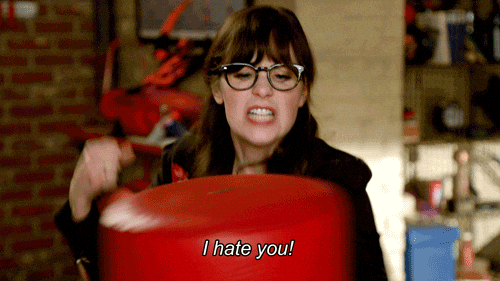 You're not anybody's doormat or stepping stool. If someone insists that you be their crutch, advise her that if she's strong enough to push people around, she's also strong enough to stand on her own.

2. People who discourage you from enjoying life
Misery needs company, and some people believe this saying so much that they want others to be with them in their circle of negativity. These are people who suck the joy out of everything and they want everyone to be as miserable as they are. They get angry when they see you enjoying something that they're not.

There's only so much you can do with people who project their negativity on others. Don't absorb their energy, and instead surround yourself with those that exude good, productive vibes.





3. People who force you to change
There are people who insist that you should be other than who you are now. Whether they push you to change aspects of your personality to suit their needs or push you to do things that you'd rather not do, they make you feel that you're incomplete because you're not the ideal person that they have in their heads.

CONTINUE READING BELOW

Recommended Videos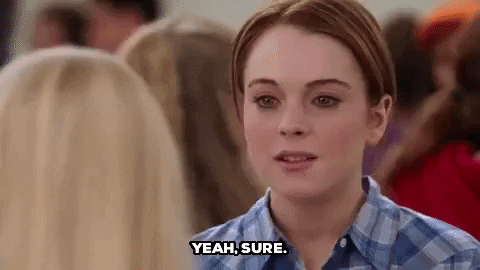 You're beautiful the way you are. If they can't love you for that, then there's no use in forcing yourself to do things just to please them. You are your own person, and no one can take that away from you.

4. People who don't appreciate your efforts
No matter how much you try, there are just people who don't seem to appreciate you and everything that you do for them. You stretch yourself too thin and go beyond your limits just to please them, but you only find yourself at the receiving end of a rant about how things are still not good enough. You feel that you're nothing when you're with them, no matter how special they are to you.

You deserve more than the discouraging words of people who don't know your value. Don't ever second guess yourself just because they don't see you for who you really are. Get up and move on. There are many out there who love you not for what you can give, but for what you mean to them.


ADVERTISEMENT - CONTINUE READING BELOW
Load More Stories