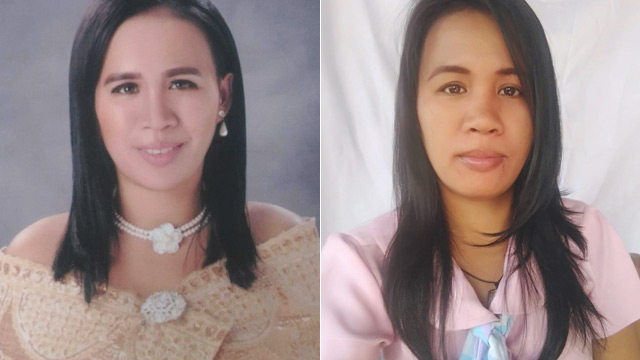 Thirty-year-old Grace Labrador Bacus has inspired social media users with her story on how she was able to achieve her dream of finishing her studies.
ADVERTISEMENT - CONTINUE READING BELOW
The proud kasambahay finished her Bachelor's Degree in Education - Major in English as Magna Cum Laude at Talisay City College in Cebu.
In a Facebook post dated March 26, Grace recalled the challenges she encountered before she finally got her diploma; growing up in a family of 10, she had to stop her studies after high school to help her parents with finances.
"I am not ashamed that I came from a poor family... The income of my parents was never enough to finance our needs. There were times that I couldn't even afford a single paper or an APACHE ballpen for I don't have allowance or even food to eat in school (not only me but my siblings as well) I was lucky because my classmates/barkada were very generous... They helped me a lot during those times. My teachers saw my potential that's why they helped me as well."
CONTINUE READING BELOW
Recommended Videos
Grace has always been an achiever, finishing as the class valedictorian during her grade school years. Things changed, however, when she entered high school, as she had to juggle studying while taking care of her younger siblings.
"High school, for others this is the most memorable time for them but for me this is the most difficult times of our lives. I learned a lot about shifting of schedule in babysitting and sharing of responsibilities at home instead of learning the lesson taught inside the classroom for I came once or twice a week only.
"[My siblings and I] need to compromise who will be absent for that day to take care of our three younger siblings at home, while the other siblings are still in elementary. We need to do it cuz my mother needs to work, to sell fruits and earn money to buy foods and milk for the babies."
ADVERTISEMENT - CONTINUE READING BELOW
There were even those who tried to convince her parents to make her quit studying.
"Some people told my parents 'ayaw na nag paeskwelaha, wa man japon nadatu sa eskwela. Mao ra japon mograduate na, magminyo ra pd dayon'
(Wag mo na papag-aralin, hindi naman siya yumaman sa school, ganun pa rin pagka-graduate. Mag-aasawa rin lang yan agad.)
"Fortunately my parents did not heed to their advises. They still send us in highschool."
Grace also added that some of her high school teachers were not considerate of her situation.
"If in elementary I had understanding and generous teachers, unfortunately SOME of my HS teachers were not. They know about my/our absenteeism but they don't care asking the reason behind that. It came to the point that I was summoned to the faculty office and need to explain my reason. Instead of pity/understanding, I received these words 'Undang nalang ug eskwela kay wa na nanginahanglan ug grado ang pagbantay ug bata.'
ADVERTISEMENT - CONTINUE READING BELOW
(Tumigil ka na lang sa pag-aaral kasi hindi na kailangan ng grades ang pag-aaral ng bata.)
"Yes, word for word I could still hear you say that. It was engraved in my heart. That the person I expected to understand me was the same person who broke me to pieces for she was supposedly my ADVISER, my second parent. I promised to myself I will never treat my students the same way as I was treated back then."
At her lowest point, books were what helped her escape the harsh realities of life. Even then, some of her friends frowned upon her favorite pastime.
"My classmates were blaming my Pocketbooks for my low grades. Little did they know that those books were the reason why I am still sane or did not commit suicide.
"It was my happy pill, my escape from reality, that at least for a while I am escaping from the problem at home and at school. I would pretend that I was the heroine in the stories, it gave me hope (the thing I clung to) that after the storm, I will have my 'happily ever after' or I will have my 'happy ending.'"
ADVERTISEMENT - CONTINUE READING BELOW
After high school, Grace decided to stop and help her parents full-time.
"When I graduated in HS, I worked as housemaid and a nanny until I reached 18 years old, the legal age to work in a company. I worked for almost 10 years to help my parents and to finance the tuition fee of our other siblings...
"I don't want my siblings to experience the same thing as what we had (manibo ug bugas sa ilang lola, magsud-an ug asin/kape, mschool nga way baon, maglakaw from jnhs-home and vice-versa kay way plete, di kaapil ug field trip kay way ikabayad, di kapalit or kapass ug projects, matulog nga gigutom, manghakot ug bas sa sapa, manghakot mangga para lang makakwarta ug mangahoy para ikabaligya sa silingan.)
(Manghingi ng bigas sa lola nila, mag-ulam ng asin/kape, papuntang school na walang baon, maglalakad from jnhs-home and vice versa dahil walang pampamasahe, hindi makakasali ng field trip dahil walang pambayad, hindi makabili or makapag-submit ng projects, matulog na walang kain, manghakot ng buhangin sa ilog, manghakot ng manga para lang magkapera at manguha ng panggatong para ibenta sa mga kapitbahay.)
ADVERTISEMENT - CONTINUE READING BELOW
"I want a different life for them, nga sa among kapait sauna, kahayahay ilang maani karon (dahil sa aming paghihirap dati, kaginhawaan na ang kanilang maramdaman ngayon)."
Grace is grateful for having supportive and loving parents.
"Though we are poor but I'm very proud and happy to have my loving parents because they worked hard for us.
"My father worked as mangunguma, mangayag sa sapa, mangriprap, mag drive ug 10-wheeler truck and as of now he's a PUJ driver. My mother worked as fruit vendor (manglukdo-ay ug p rutas ug isuroy sa kadalanan) as of now she's working as part time Job Order in the city hall, streetsweeper akong mama, but I'M NEVER ASHAMED OF THEM because they work for a clean money for us. I really love them. I wouldn't choose another parent if I were given a chance to do so.
"I love you Ma and Pa. I never knew I would be given an opportunity to study in college."
ADVERTISEMENT - CONTINUE READING BELOW
Grace admitted that she felt nervous about going back to school, but she was able to overcome her anxiety.
"I had apprehensions because I would start from the very beginning because I didn't 't remember any of the lesson 10 years ago. I learned to love learning & teaching and I really give importance to education, that's why I get mad/disappointed when my classmates/siblings take it for granted. Especially taking for granted the effort and the money of the people who sent them to school. The goal was only 72 units but God's plan is greater than mine.
"God is so great that he made me experience a lot of DOWNS in life because he was preparing me for this UP in life."
Toward the end of her post, Grace thanked every one who trusted her and supported her in her journey.
"Kudos to the people behind this success (family, friends, barkada, teachers and mentors) you may not be mentioned above but rest assured that your unending love, continuous support and unceasing advises are greatly appreciated by me..."
ADVERTISEMENT - CONTINUE READING BELOW
Grace promised her friends and family that she will not forget her humble roots.
"P.S. this title/award/degree WILL NOT CHANGE ANYTHING. I WILL STILL BE YOUR SHANG, TATA, GRA, GRACIA, GRACEY, GRACE, TATSKIE, Mutskie ug Uban pa, forever. WAY MAUSAB ANA PLEASE. P.P.S. modawat japon kog tahionon cuz I will be forever a dressmaker, no degree could change that."
Lastly, she left an inspiring message to people her age who are also doing their best to achieve their own dreams.
"It's never too late to pursue your dreams. Look at me, I'm already 30 years old. I did not let my age to discourage me. I just give my best and let God to provide the rest."
ADVERTISEMENT - CONTINUE READING BELOW
This story originally appeared on Pep.ph.
* Minor edits have been made by the Femalenetwork.com editors.
Load More Stories