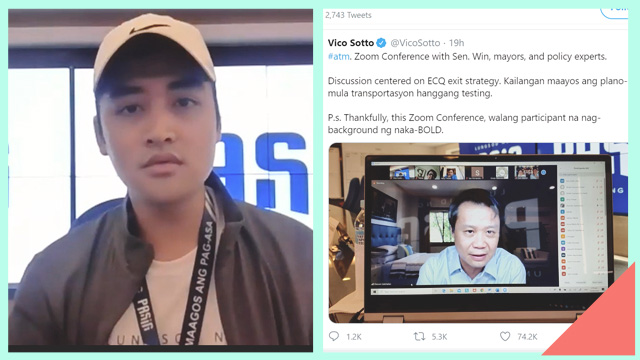 A couple of nights ago, you were probably idly scrolling through social media when someone suddenly sent you this link of a video. You clicked on it and noticed that it was Pasig City Mayor Vico Sotto in the middle of a Zoom call. "Mmm, okay, how random," you thought.
You pressed play.
After a few moments, it happened. 
Your screen was filled with an image of a naked man sitting behind a desk, with someone's forehead popping up from below.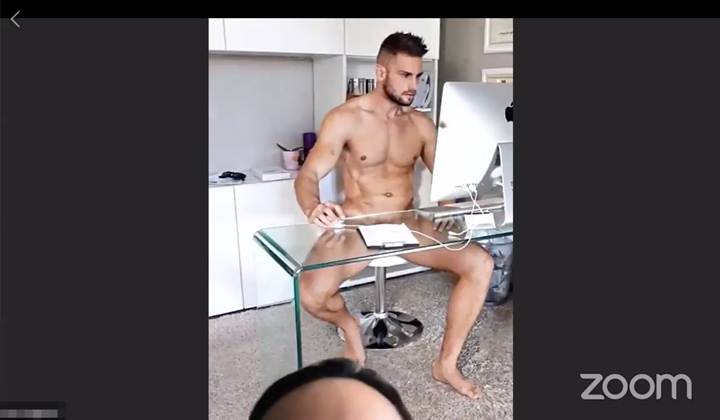 But before you could process the whole thing, the video cut back to Mayor Vico's face. He, like you, was perplexed. He tried as hard as he could to suppress all emotion which led you to laugh your heart out. Over and over and over again.
BUT, you were left thinking: "Was the video even real?! Or was it edited?"
For a refresher, here's the full video. It happens 14:50 minutes in:
And if you're still wondering, yes the video was real and Mayor Vico had something to say about it. In a tweet he sent on April 23, the 30-year-old mayor posted about a video call he's currently in about the enhanced community quarantine exit strategy. He wrote, "#atm. Zoom Conference with Sen. Win, mayors, and policy experts. Discussion centered on ECQ exit strategy. Kailangan maayos ang plano - mula transportasyon hanggang testing."
His last statement in the tweet definitely confirms last night's boo boo. With his usual humor, he addressed the video, saying, "P.s. Thankfully, this Zoom Conference, walang participant na nag-background ng naka-BOLD."
Don't worry, Mayor Vico, we still can't get over it either.
Load More Stories