There are women who would probably wish they had Wiji Lacsamana's life—a healthy, well-rounded mix of family, passion, and nature. At 33, she's a wife, a mother, a tattoo artist, and a perfumer, and while it seems like a list of unrelated things, for Wiji, they're all interconnected.
"I always want to live an inspired life. And a mindful one, always connected to myself and to the energies of the world. I want to live and create as fluidly as life, open to diversions but flexible enough to shape my life the way I want it to look."
In an email interview with FemaleNetwork.com, Wiji revealed that chasing different dreams doesn't mean running on separate paths. It's all a matter of realizing that the journey is similar to a relay: a continuous and sometimes overlapping series of intertwined circumstances that results in one beautiful story.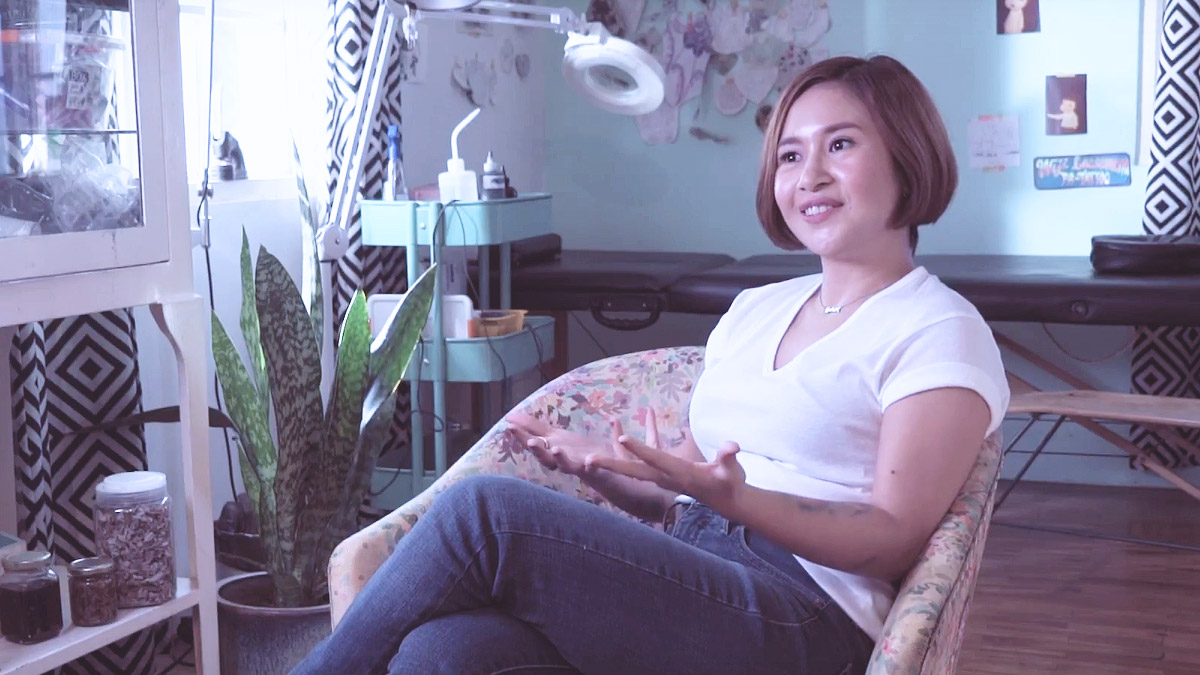 On tattoos and the stories behind them
FemaleNetwork.com: When did you start doing tattoos, and how did you break into the industry?
ADVERTISEMENT - CONTINUE READING BELOW
Wiji Lacsamana: It all began in 2009—I was at a friend's birthday party and he wanted all of us to tattoo him. We were all very nervous and amused by his idea, but when it was my turn to tattoo him it felt like everything clicked. So this is what it feels to find your calling.
CONTINUE READING BELOW
Recommended Videos
I went home that night unable to sleep, just thinking about the tattoo I did. I woke up the following day thinking about tattooing! So I messaged Dyun Depasupil, my tattoo artist, who was also there at the party who made sure we weren't doing too much harm to our friend, haha. I asked him if he would take me in as an apprentice. He didn't reply though. A week later, I mustered some courage to message him again because I really, really wanted to learn, and from him because I've always loved and respected the way he is as an artist—very professional, but always establishes great camaraderie with his clients, very trustworthy, very hygienic, very, very talented. He finally replied—apparently he was testing out how serious I was, and I was—and he took me in as his apprentice.
ADVERTISEMENT - CONTINUE READING BELOW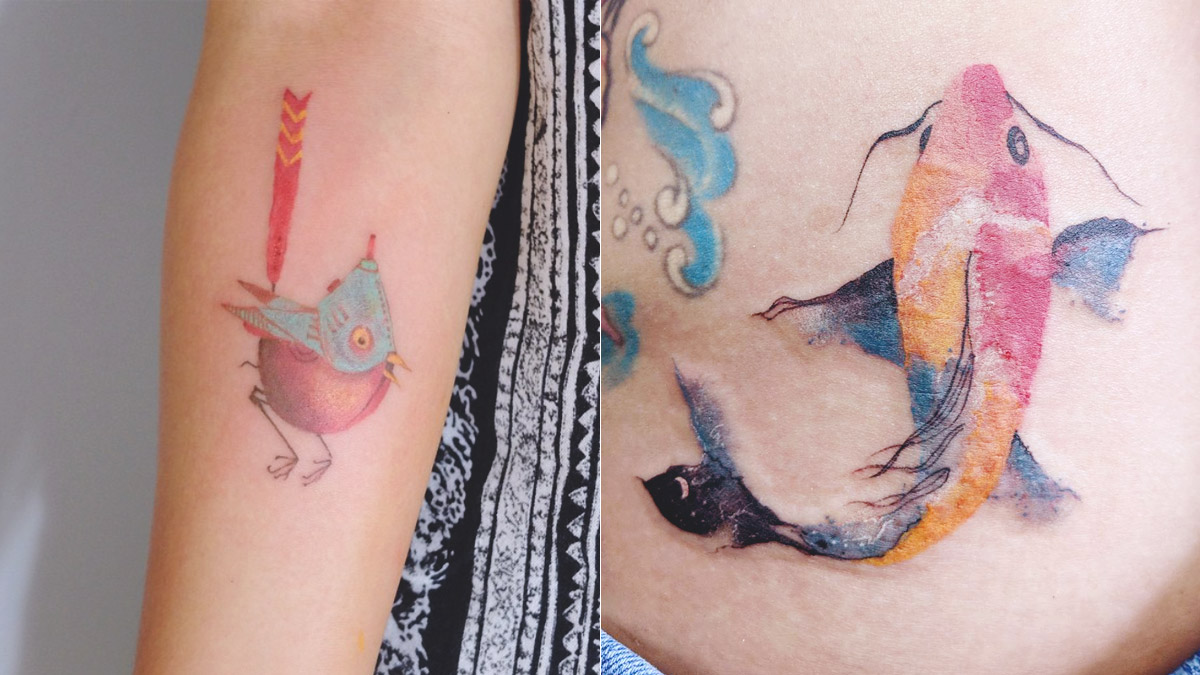 FN: What's the most beautiful story you've heard behind a piece that you've done for a client?
Wiji: I don't even know which one to pick because there have been many times I teared up while tattooing a client—I am honestly incredibly blessed to have tattooed such amazing people. I'll tell you about my most recent one though, I just finished tattooing her a couple of hours ago actually. She is a breast cancer survivor and asked me to tattoo flowers over her mastectomy scar. It's amazing to meet souls like her! She sees her cancer as a blessing to her—she says she feels like it woke her up to see how amazing life is and that she should start living it the best possible way. This little story of mine won't justify how wonderful her journey has been, because I feel like you all should meet her. But it is amazing, how much strength we all have, and how sometimes we have to see it in other people to discover our capacities.
ADVERTISEMENT - CONTINUE READING BELOW
FN: What's the most important thing that being a tattoo artist has taught you?
Wiji: Patience, humility, the powers of observation and listening. How fascinating it is to meet people from such varied walks of life and how we are all connected.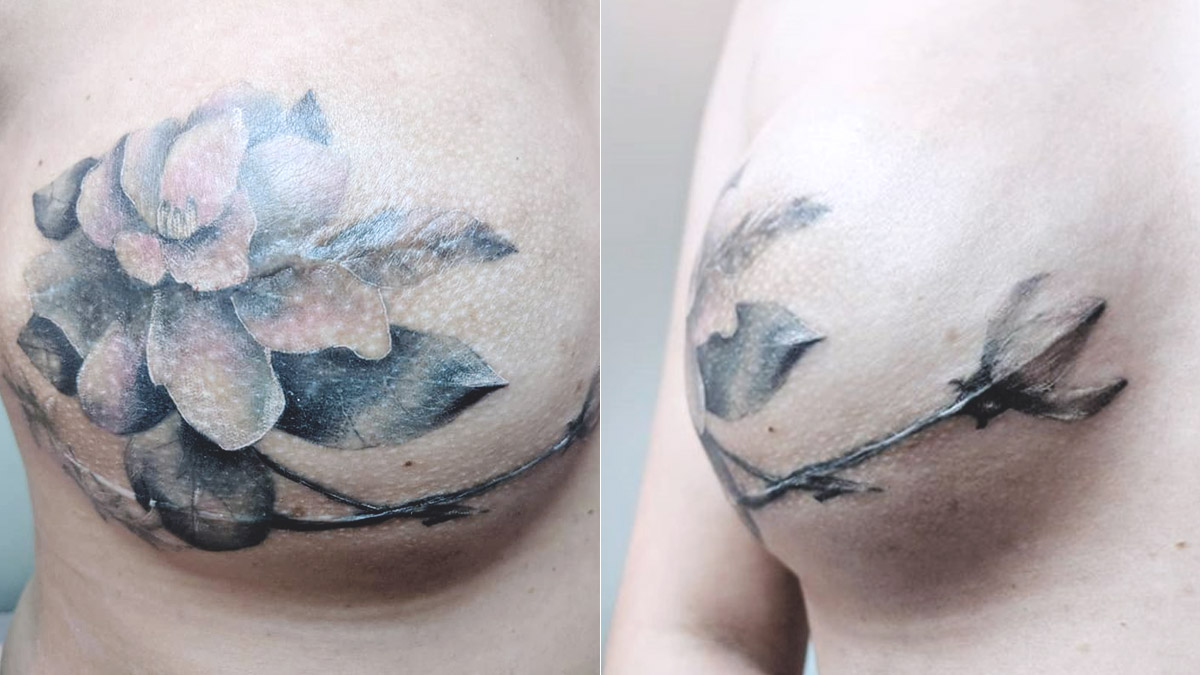 On fragrances and all things natural
FN: How did you get into creating scents? Did you need to take any special courses to get you started?
Wiji: I was always a visual person—I loved how I could create different worlds on paper with paint and graphite and water but it was also always fascinating for me how scents create and transport us to different worlds without anything concrete to see, everywhere it takes us to is inside our brain, our heart. I taught myself with the help of so many books on natural perfumery and documentaries and experiments.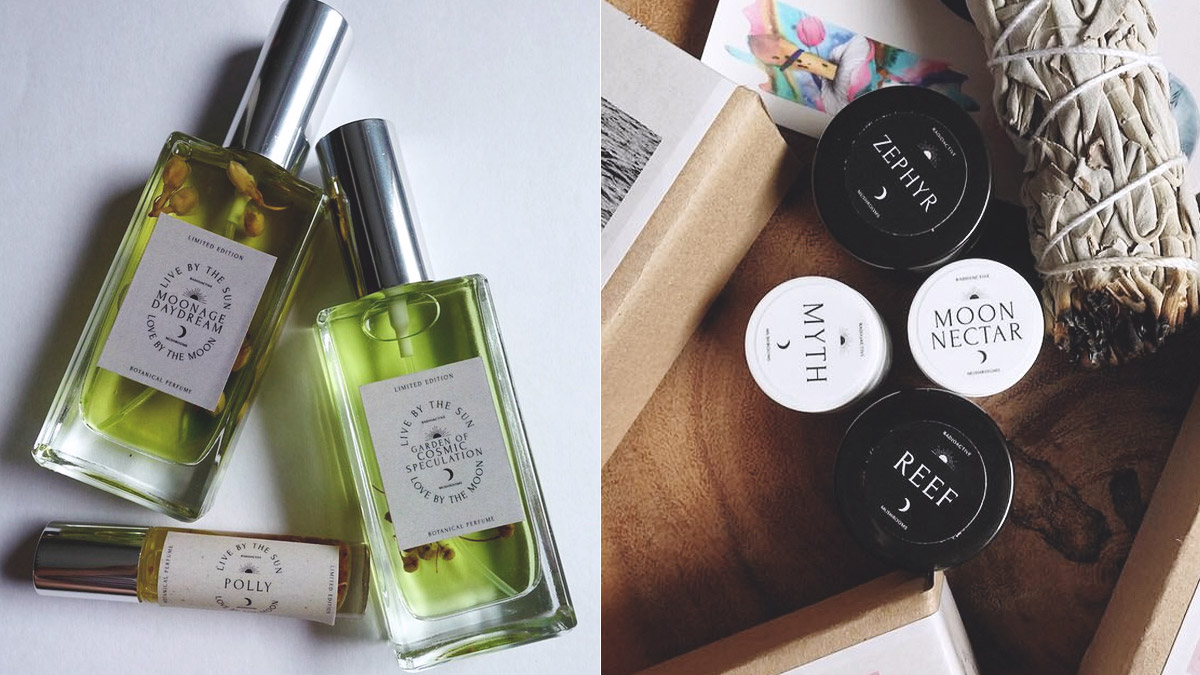 INSTAGRAM/radioactivemushroomsitf
FN: Why call your line "Radioactive Mushrooms in the Forest?"
ADVERTISEMENT - CONTINUE READING BELOW
Wiji: The line began as a series of scarves that featured photographs from my travels that I was trying to sell at an art fair. I was looking for a name for the scarves and stumbled onto the book with the same name: Radioactive Mushrooms in the Forest. It featured photographs of mushrooms in Japan that were affected by the nuclear meltdown.
FN: How do you begin creating your scents? Is the idea for each based on a specific memory, a certain fragrance you've always wanted to catch, or something suggested by friends or customers?
All of the above and more. There is no clear process—one day it's a childhood memory I want to capture, next it's the feeling a movie or a book gave me that I want to capture in the olfactive sense.
On business VS passion
FN: What was the hardest thing you had to go through in setting up your business, and how did you overcome it?
ADVERTISEMENT - CONTINUE READING BELOW
Wiji: I always loved creating, developing a brand but never did enjoy paperwork—and so that's a struggle I have to deal with. And the math, too! Also, as a full-time mom without househelp, time is a crucial struggle. I still don't view Radioactive Mushrooms as a business, more of a passion project, and so I think that really helps in not burning out.
FN: You incorporate cruelty-free inks and ingredients into your art and perfumes. What would be your tips to other budding entrepreneurs who want to have an environmentally-friendly and sustainable business like yours?
Wiji: Research is very very important—it will help you in the other thing, which I value the most: authenticity. Question the sincerity of your motives.
FN: What would be your advice to women who want to pursue multiple passions but don't know where to begin?
Wiji: Start with the one that is most natural to you. Also, surround yourself with empowered women and cultivate a community wherein you can support, learn, and inspire one another. I'm happy to be part of the Levi's #IShapeMyWorld campaign for their 300 Shaping Jeans. I hope that through this initiative, more women would be inspired to go after their passions, break barriers, and succeed.
ADVERTISEMENT - CONTINUE READING BELOW