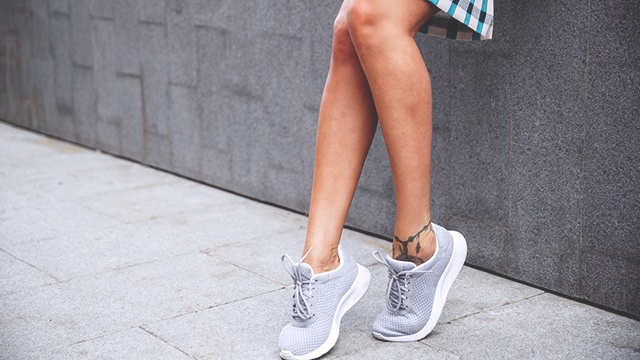 While others cringe at the idea of having permanent ink etched on their skins, there are some who are more than willing to get tattooed; they see it as a form of art, a way of expressing themselves, and for some, a statement of their individuality.
It may be an exciting thing to do but of course, you have to be 100 percent sure you really want it since it'll be with you your entire life; and removing it is painful and costly. Here are some factors to consider before getting inked:
ADVERTISEMENT - CONTINUE READING BELOW
1. Pick a legit tattoo studio or an artist you're comfortable with
…since you're entrusting them with something permanent! Look for studios that have accredited sanitation permits and have legal papers allowing them to operate; these may be expensive, but at least you're assured that your skin and body are in good hands.
2. Don't be ashamed to start small.
Getting a tattoo is painful, that's why you should be able to know how much pain you can tolerate. If you're scared to go big with your design, start off with something small and minimalist. This way, you can understand the process and see how your body reacts to it.
3. Know your body's limits.
If you have sensitive skin or have low tolerance for pain, don't push yourself to place your first tattoo on areas where you're more likely to bear the discomfort; stay clear of  the ribs, backs of knees, elbows, or groin.
CONTINUE READING BELOW
Recommended Videos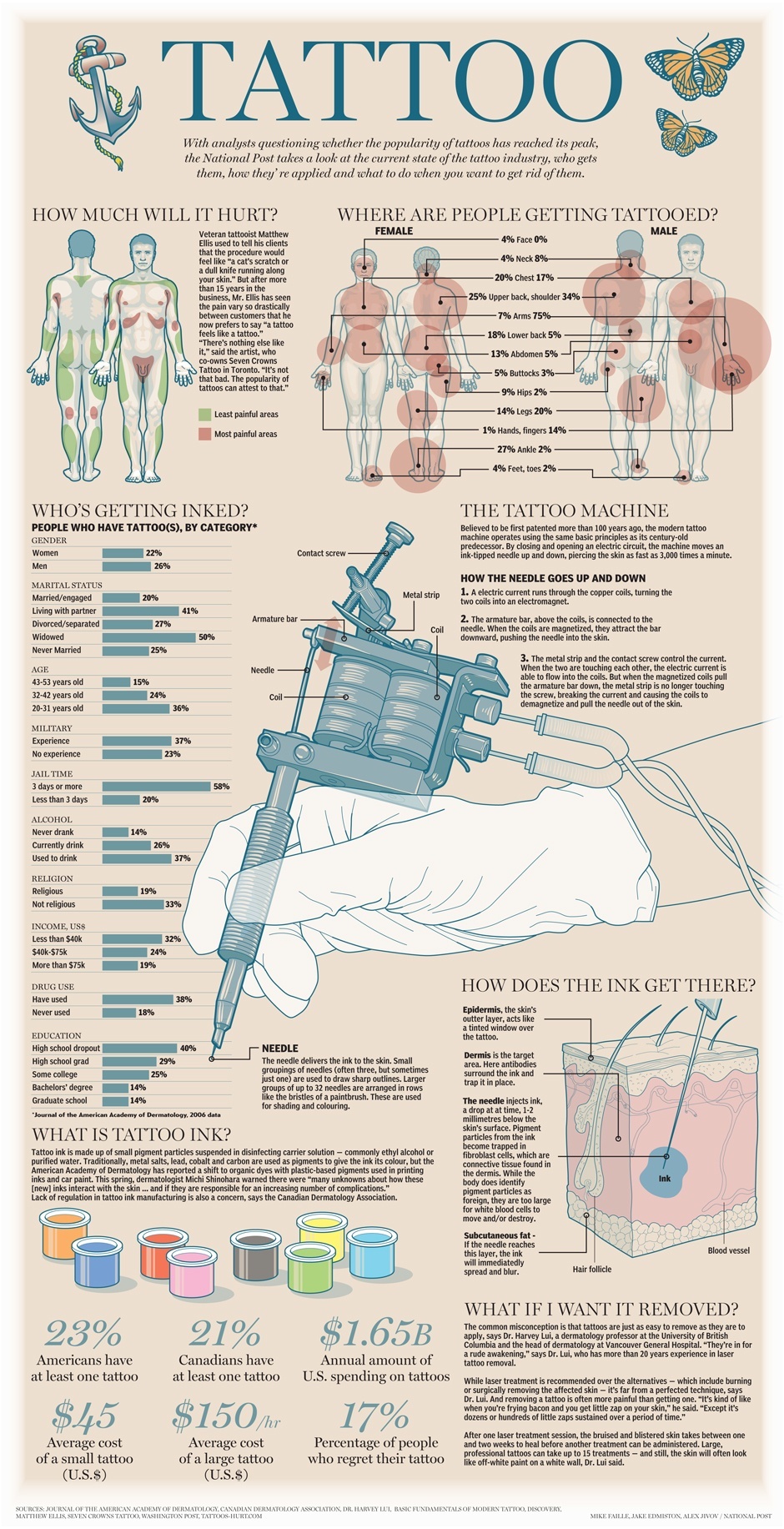 4. Get tested for allergic reactions first.
It's important to consult with a dermatologist first before getting inked since there are some pigments that may cause allergies. Remember, it's better to be safe than sorry—you wouldn't want to risk your health and safety, right?
ADVERTISEMENT - CONTINUE READING BELOW
5. Timing is everything.
If you want your tattoo to stay bold and bright, it'll be best to avoid getting a fresh ink this summer. "The sun's UV rays will fade any pigment on the planet, including tattoo ink," says Adal Ray of Majestic Tattoo NYC. But don't panic just yet; since there's hope to get the tattoo of your dreams in this scorching heat as long as you take care of it. "Generally, a well-applied tattoo can withstand several good sunburns in a lifetime." 
6. Be sure of your design
Before entering that tattoo parlor, ask yourself first if you're really sure with your design. Cover-ups can be quite expensive and could also be a waste of time. Avoid tattooing anything that may have temporary significance (like a boyfriend's name!).
7. Listen to your tattoo artist.
As much as you want to guide your artist on how you want your tat to look like, try your best to refrain from doing so. "Tattoo artists, especially great ones, want to design the tattoos that they make, so the greatest piece of advice I could give is not to over art direct a tattoo artist whom you've chosen, especially if they're great, and they should be at what you've chosen them for," says Bang Bang one of New York City's greatest tattoo artists. "Let them give you great advice and listen. We don't have any interest other than giving you a great tattoo."
ADVERTISEMENT - CONTINUE READING BELOW
Load More Stories