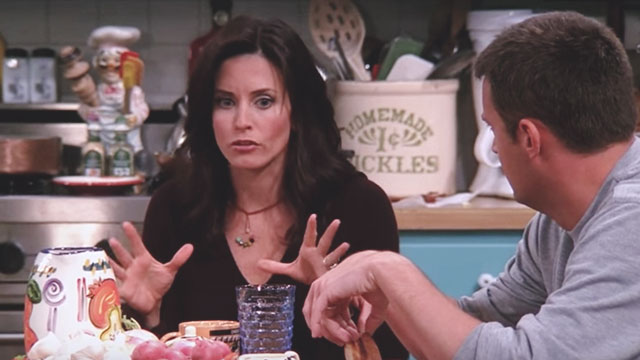 Low-maintenance women are often praised (sometimes overly glorified) for being a light presence to have around. They go with the flow, and don't stress over little details. And while there are lot of things we can learn from their easygoing nature, it's also important to note that taking a backseat is only okay if you're around people who already know and respect your hustle.
ADVERTISEMENT - CONTINUE READING BELOW
As women who still struggle to be seen as equals by many, it's important to take note of these moments and situations when being chill just isn't going to cut it. Some people call it being "high-maintenance" or pagiinarte, but really, it's only about refusing to settle for less than you deserve:
1. When you're watching out for your health
It happens a lot when you're eating out with friends that you get teased and mocked when you're on a diet. And while some jokes can be funny, a few people (especially those who are feeling insecure of your discipline) will try to use those jokes to insult you or influence you to forego your commitment. So while it's important to learn the art of pakikisama (like letting the majority decide where to eat regardless of the menu), you don't need to break your diet or skip a workout to please anyone.
ADVERTISEMENT - CONTINUE READING BELOW
For family and friends having a hard time adjusting to your new lifestlyle, fitness expert Julia Buckley tells the The Healthy Mummy to "give them lots of reasons why you want to shed weight and talk about how it will make your life better. Let them know you would value their support and explain in very simple terms what they can do to be supportive."
FN TIP: When on a strict diet, eat before leaving the house or check the menu in advance to see if there's anything you can order from the restaurant.
2. When you're being forced to settle in a relationship that's not going anywhere
Compromise is often the recommended solution to most couple problems, but compromise won't work without proper communication and the desire to always grow and work on yourself as an individual. If you feel like your partner is no longer pulling his weight and is forcing you to accept his flaws because "that's just who he is," it's okay to demand for more (if not leave him entirely).
ADVERTISEMENT - CONTINUE READING BELOW
3. When someone's sabotaging you at work
Yes, we all need to learn to be a team player—but that goes for all members. When someone goes out of their way to make your office life miserable, don't be afraid to speak up and call it out. Of course it's important to be professional at all times, but don't let "courtesy" and team morale be the reason for you to seem complacent or miss out on a promotion.
4. When someone asks you to lie for them
We've all told a white lie here and there, but it's up to you to weigh what's at stake when someone asks you to do it for them. If you feel like someone is asking too much from you (not just by lying but by keeping relevant information from someone), don't be afraid to say that you're not willing to cover for them. At the end of the day, when it's your reputation, and more importantly, credibility, on the line, focus more on doing what's right instead of what will please others.
ADVERTISEMENT - CONTINUE READING BELOW
5. When you're in an uncomfortable situation where you don't feel safe 
It could be that a friend of a friend you just met turns out to be your neighbor, and your designated driver is asking if you could just hitch a ride with your new acquaintance instead. It could be your boss asking you to meet in his hotel room instead of the lobby, or a fitness instructor touching you a split second longer than necessary. Regardless of someone vouching for a person or situation you don't want to be around, if you're feeling uncomfortable, you always have the option to leave and not comply. Safety first, always. 
6. When you're dealing with pervs and catcallers
Women are often told to "let things go" in this patriarchal society of ours, but really, if you feel like someone is disrespecting you, it's more than okay to voice out your concerns.
ADVERTISEMENT - CONTINUE READING BELOW
Educator Naomi Fontanos also encourages speaking up even if you're just a bystander. As she recently shared on San Mig Light's Mahaba-habang Usapan on catcalling, "...I think, most of the time, when it happens to another person, some people who are a witness to what happened will not do anything because they're also thinking about their safety.
"But... you're not actually putting yourself in danger if you check in on the person who just experienced catcalling.
"Just go the person who experienced the catcall and ask, "How are you? Are you okay?" At least people will see that you're trying to help this person and you're trying to make the situation better."
"And so they realize that they did something wrong..." added college student Adriana Griner.
At the end of the day, going with the flow only works if it's going in a direction that's good for you. Don't get pressured into worrisome situations just because you were afraid to speak your mind—it's 2018, you have all the right to.
ADVERTISEMENT - CONTINUE READING BELOW
Recommended Videos
Comments
Load More Stories