When you're a woman, it's a common misconception that trouble follows you around because you ask for it. Or that you're speaking up because you have a chip on your shoulder and you're lashing out. Unfortunately, for many, this is enough reason to shut up and not say a word. But for this month's #FNLifePeg, this is more than enough reason to stand up, and f*cking fight.
"There's a reason it's called feminisms," explains Pamela Punzalan of Play Without Apology. There's really no one way to go about it, much less a proven ideology that miraculously addresses all our problems.
"The truth of the matter is, if there's one takeaway that I've had across all the years that I've been involved in this, it's really that we all kind of don't know what we're doing." 'This,' formally, refers to Play Without Apology, an online magazine geared towards creating a safe, inclusive space for women and LGBTQIA+ members of the geek community in the Philippines. But over the course of our four-and-a-half hour shoot at Nine Three Cafe, Loyola Heights, it became clear that 'this,' is in fact the entire geek community that, for better or worse, has shaped Pam into the person she is today.
ADVERTISEMENT - CONTINUE READING BELOW
Pamela Punzalan, in broad view, is a former English and Literature teacher (maybe off-duty is a better word), former convention founder and organizer, real estate broker but not really (more on that later), tabletop game designer, game master, Play Without Apology founder and editor in chief, and future lawyer (or not, we'll have to wait and see).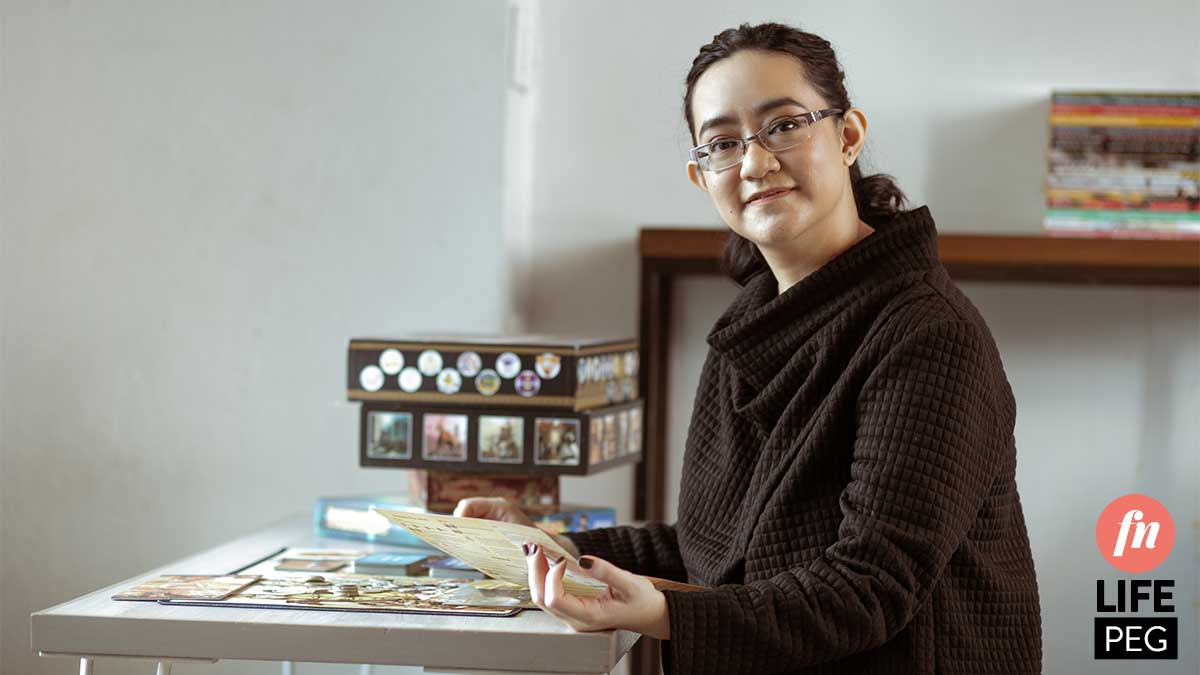 "The consistent thing in my life has always been being involved in the geek community. Always. While I was still studying, after I had gone through several jobs, it's always been about the community."
PHOTO: Jico Joson
"I really thought that I was going to be a teacher, that was what I had always dreamed of, even when I was a kid. Mid-way through, I also wanted to do game design, but game design is expensive and at the time, that was the 1990s, 2000s, there weren't really any game design studios here [in the country]," Pam shares before her first cup of coffee (don't ask me why, she was just ready to go).
"But because K to 12 occurred, teaching seemed like a very difficult ordeal." She was also taking her master's degree in Literary and Cultural Studies at the time, which she had to juggle with work. "Bluntly that doesn't have a lot of money, it provides a lot for you as a person, but in terms of livelihood, that's difficult…"
This led Pam to a drastic but strategic career change: she joined their family business, and got her feet wet in real estate.
"The original plan was to just get me involved in digital so I could teach them social media, because the Bright Group of Companies is about 20, going on 30 years...
"But an opening happened for me to get involved in real estate directly."
Unlike the real estate brokers you've probably dealt with before, however, Pam eventually took on a role that was slightly less predictable (but interestingly, more in character, one that oddly played to her strengths).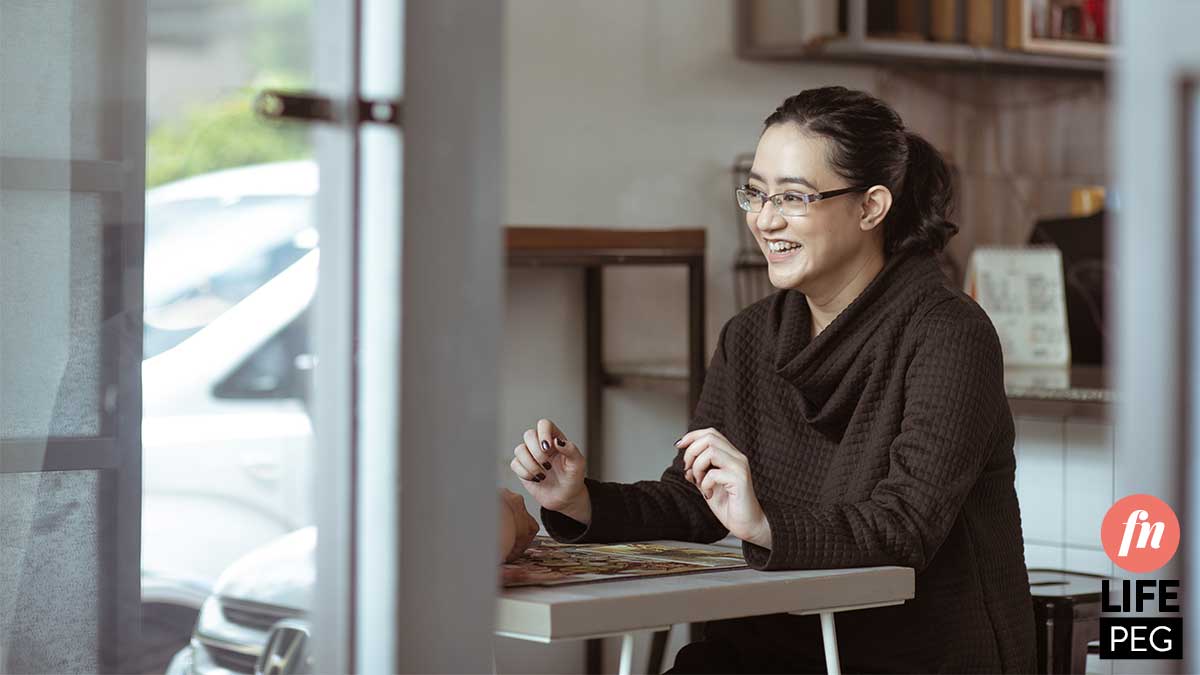 As a literature teacher, Pam shares she "came up with every excuse to teach stuff about video games, table top, and fan fiction. The generation I was dealing with, they weren't readers in the traditional sense. But they were always on Facebook, reading comic books, playing games… that counts as reading."
PHOTO: Jico Joson
"Most real estate brokers are sellers, I'm actually the backend where I do all the legal compliance stuff... so if you need to title transfer, or if you need to actually help your company stay on board. Other real estate brokers walk away from the sale, and all the messy stuff that happens after, like property management, that's where I come in.
ADVERTISEMENT - CONTINUE READING BELOW
"My job is closer to lawyer than it is broker. In essence I've been called the valve of the company—I fix the problems."
While it was a position she found herself taking thanks mostly to the timing of the opportunity, this has actually pushed Pam even deeper into her role of fixer, making her next step equal parts logical and ambitious.
"I had a long talk with my father. I told him, I might need to pursue law. Even if I don't necessarily make it as a lawyer, it might be good for me to know these things."
Pam admits, however, that her intentions aren't solely for the good of the corporation. Once again, Pam's loyalty to her passion and advocacy take precedent, and the pivot to take up law, as smart and practical as it is for the business, has become anchored in her desire to know how to help different kinds of people in a legal capacity.
ADVERTISEMENT - CONTINUE READING BELOW
 "I have gotten private messages from girls who have had to run away from bad boyfriends who are also in the scene, and also in power, and also believed over them."
Pam has been an active member of the local geek community since before she was 15—which of course, also means she has witnessed a lot of shit (excuse the French). To start simply, Pam shares that for women participants, it's typical for players to assume that you're there mostly to take on the very crucial role of a plus one. "The number one question that I've always used to get was, 'So sino ang kapatid mo?" or, "Asawa ka ba…" or, "Girlfriend ka ba ni ganyan?" Or, there was also the ever-so-casual but multi-layered, "So, who taught you the hobby?"
Pam also shares that aside from the comments, occasional face-to-face interactions would leave girls dealing with all sorts of issues, like tactless, awkward, and unwelcoming stares,"You literally feel like, at times, you were entering a zoo," or worse, a general disregard for what constitutes as offensive in, and outside of game play.
ADVERTISEMENT - CONTINUE READING BELOW
"If you were uncomfortable, you didn't exist. Because if you spoke out, you weren't "fun" anymore…
"We (Play Without Apology) are the people who ask, why do we have to fight for the space? Why can't you make room? It's a very different mentality."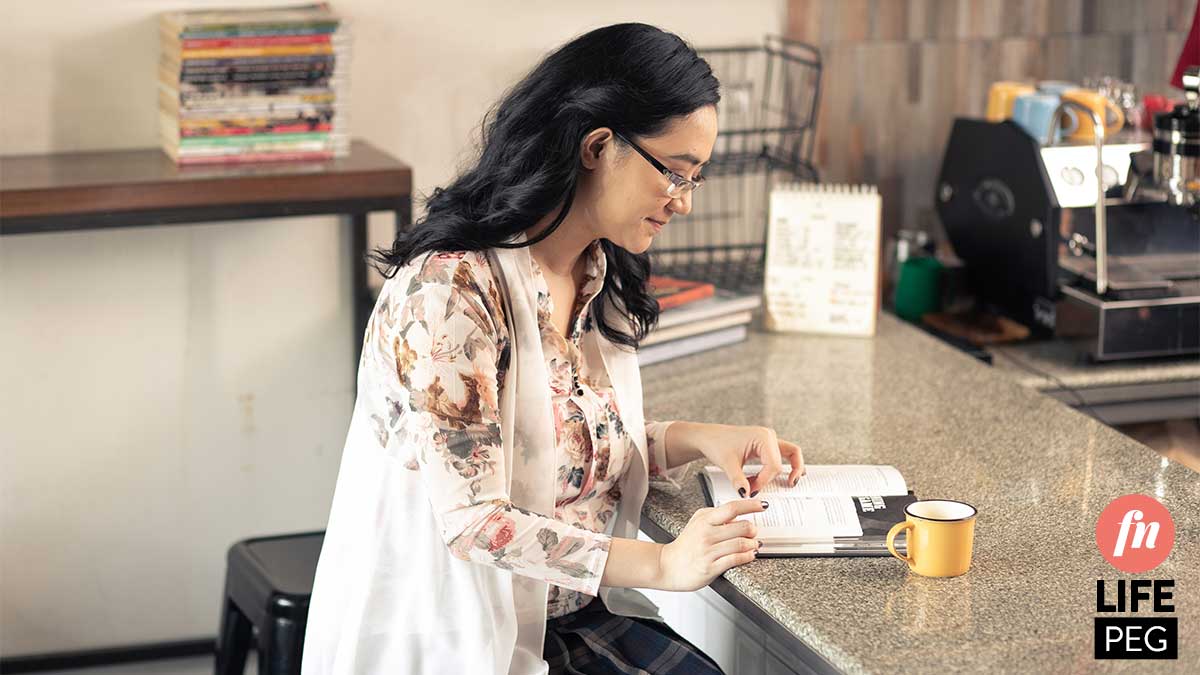 "One of the reasons why I want to be a lawyer is because Play Without Apology is about creating safe spaces, and is about inclusivity."
PHOTO: Jico Joson
Unfortunately, the blatant but oftentimes downplayed sexism doesn't end there. In a notable and concerning number of cases, it's not just bad behavior but outright abuse, coupled with accusations from women that aren't being taken seriously. "I have gotten private messages from girls who have had to run away from bad boyfriends who are also in the scene, and also in power, and also believed over them."
"There was never anything that could really tell me that I belong there, so we just decided that we have to fight for the space."
So, how do you win in an industry and a culture geared against you? Following Play Without Apology's lead, you don't make it about them. You don't make it about whether or not you win the argument. The victory is in every single woman and member of the LGBTQIA+ community, who finally woke up and decided that enough is enough, that they deserve to be there and that it's time for the "rules of fun" to change. The victory is in every person who is finally able to set boundaries that goes beyond the straight male gatekeeper's ego. The victory is in the effectivity of having a safe space for people in need, in a world where there's still so much left to argue, change, and lament.
ADVERTISEMENT - CONTINUE READING BELOW
"I notice that it's getting better than when I was a kid, but it hasn't improved by much… and I do admit that that's part of the reason why I'm a very angry person."
"We're told our whole lives to stay small, be silent, put up with it, keep the peace.. whereas boys are allowed to do whatever the hell they want… Many girls have spoken about how they feel the need all of a sudden to fight other girls because they only make room for a few that are "acceptable," according to geek culture. I used to get a range of comments, and it was very unfair in retrospect, because I had never been made to feel right. If I didn't wear makeup, I was "one of the boys," if I did wear makeup, I was fake. If I got too close to a guy, dapat mag-boyfriend-girlfriend na kami…
ADVERTISEMENT - CONTINUE READING BELOW
"There was never anything that could really tell me that I belong there, so we just decided that we have to fight for the space."
Pam clarifies however, that while it's okay to let out anger, it shouldn't end there—it can't. "That's actually why being more compassionate and more empathetic about things is necessary, the whole human connection. It's not enough to be right, you have to be good, and you have to feel like the person you're dealing with is also a human being—that they may be coming from a place of pain, or a place of anger—and you can do that while simultaneously saying that they're wrong, and that they have to be held accountable for what they do."
When did this start for Pam? It may be hard to say, but she fondly recalls a time when she was a teenager. "When I was 15, a guy challenged me to a duel. I don't even remember this guy, but I was 15, and he said, 'Okay, if you win, you get this limited edition model. If I win, I get to go out on a date with you.'
ADVERTISEMENT - CONTINUE READING BELOW
"I think he was expecting me to get shy or capitulate or get scared… Long story short, I won, and I won through skill.
"I won through sheer skill, not really luck… because he really wasn't taking me seriously. He put together an army that was crappy, whereas I took him as an equal.

"I kicked his ass, he never came into the shop again… and I got my model. It's actually at home, I display it all the time. When I started teaching, I put it on my desk. My students would ask me, 'Ma'am, what's that?'

"Ah, that, is a war trophy."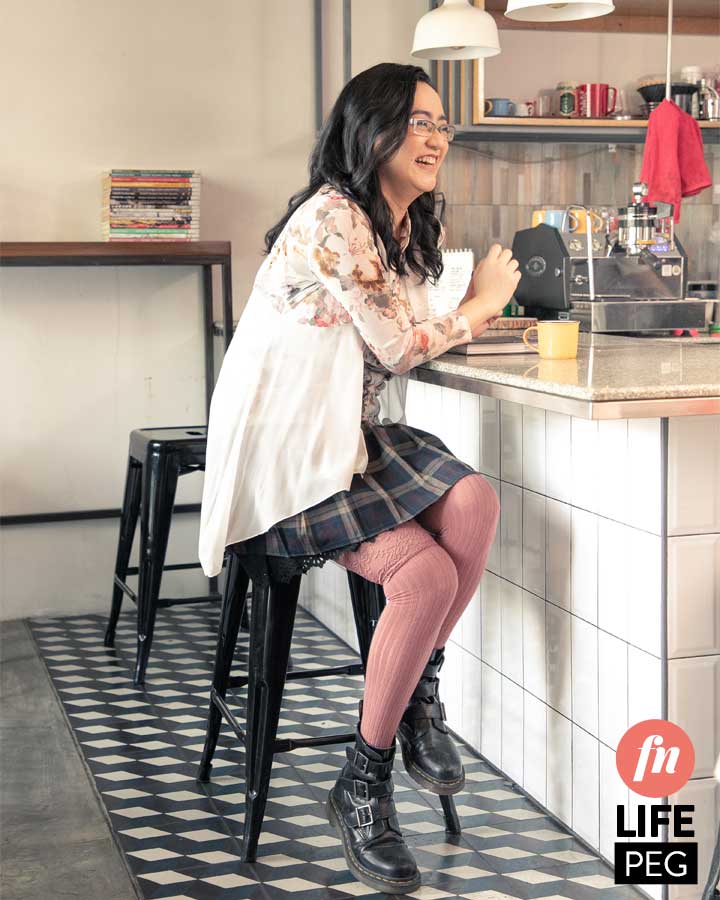 ADVERTISEMENT - CONTINUE READING BELOW
PRODUCED BY: Charlene Owen
ASSISTED BY: Patricia Melliza
PHOTOGRAPHER & ART DIRECTOR: Jico Joson
HAIR & MAKEUP: Jopie Sanchez
SHOT ON LOCATION AT NINE THREE CAFE, LOYOLA HEIGHTS