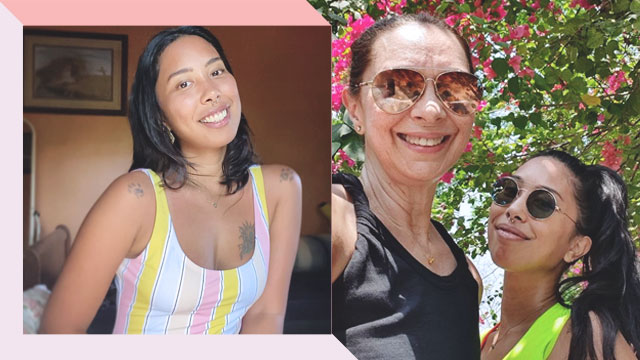 For the travel junkies, out there, we understand how much you miss boarding a plane and jetting off to a new destination. For now though, here's a story that'll take you back to the good old days of traveling.
ADVERTISEMENT - CONTINUE READING BELOW
If you've ever booked a flight with Philippine Airlines, you'll most likely recognize the voice of Inka Magnaye. In a now-viral video, Inka revealed that she was the in-flight voice-over talent for PAL, the same exact voice you hear giving you flight precautions right before takeoff. And in a wonderful stroke of coincidence, Inka also shared that her mom had the same exact stint for PAL back in the '90s!
CONTINUE READING BELOW
Recommended Videos
In the said clip, Inka along with her mom Lindy Pellicer—with her 40 years of industry experience—took turns reciting the script for PAL's in-flight instructional script, and it's safe to say it left us amazed. Hear it for yourself:
ADVERTISEMENT - CONTINUE READING BELOW
"Clients were amazed because out of a blind audition where several women sent in their samples, my voice was chosen, without knowing who I was or who my mom was, because I sounded the most like their brand. And it made sense because my mom was the sound of their brand, and I sound like my mom," Inka share in her Instagram post.
ADVERTISEMENT - CONTINUE READING BELOW
Aside from having voice talents as parents, Inka has 26 years of experience as an announcer, voice-over talent, events host, and radio DJ. In case you can't get enough of her ASMR-worthy voice, she also did a version of that anxiety-inducing announcement from the thriller film The Purge:
Comments
Load More Stories