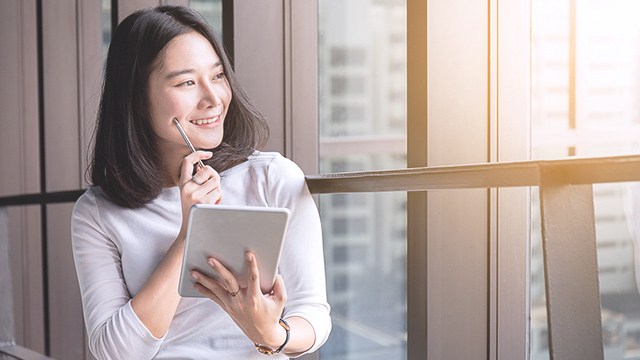 In September, Google Trends released the top 'How tos' the world searched for on Google from 2004-2017 through an interactive guide made by award-winning designer Xaquín González Veira. "'How to' searches have increased by more than 140% since 2004," says Google,"and much of that search interest is directed towards how to 'fix' things." This shows that when given a chance, people are eager to learn how to do things on their own. Despite being creatures of habit and comfort, we also have the urge to achieve independence and to be less reliant on others to solve problems. Interestingly, aside from "fixing" things, some top global searches also show a different side to people, and the results are quite humbling.
CONTINUE READING BELOW
Recommended Videos
ADVERTISEMENT - CONTINUE READING BELOW
It's not entirely surprising but still worth noting, that the rest of these "how tos" deal with questions about success, love, wellness...and breakfast. (It's the most important meal of the day, after all!). As a Quartz feature was quick to point out, Google's most searched "how tos" prove how similar we all are when it comes to what goals we want to achieve in life, or at least, the steps we want to take to get there. 
Curious, yet? Here are the overall top 10:
1. how to tie a tie
2. how to kiss
3. how to get pregnant
4. how to lose weight
5. how to draw
6. how to make money
7. how to make pancakes
8. how to write a cover letter
9. how to make french toast
10. how to lose belly fat
"At first glance, it seems people are seeking Google's help with concrete tasks. But don't let the specificity fool you. These aren't really questions about kisses, French toast, and belly fat. These are questions about how to give and receive love, and other weighty matters," writes Annalisa Merelli. 
ADVERTISEMENT - CONTINUE READING BELOW
To possibly save you a Google search (or 10!), here are FemaleNetwork.com stories that could get you the answers you need:
How to appear impressive and achieve success:
How to tie a tie
How to write a cover letter
How to make money
How to learn new, helpful skills
How to draw
How to make pancakes, how to make french toast
How to achieve milestones outside of work
How to kiss
How to get pregnant
How to reach stay fit and healthy
How to lose weight
How to lose belly fat
Comments
Load More Stories