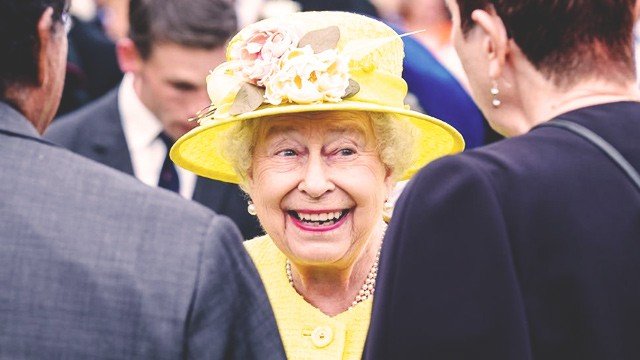 The Daily Mash satire Legally I can kill [Donald Trump], Queen confirms has gone viral. The quote is a hoax, but the theory is based on one of the Queenâs amazing powers: immunity from prosecution. She cannot be arrested and brought into court to give evidence or testimony. A perfect recipe for an assassination during Donald Trump's state visit to the U.K.? Not if the official duties of the Queen are taken into account.
ADVERTISEMENT - CONTINUE READING BELOW
CONTINUE READING BELOW
Recommended Videos
According to the British Monarchist Foundation, the Queen is to exercise moral leadership and model behavior. A crime easily tarnishes this reputation of sanctity. More to the point, the Queen's immunity from prosecution has been questioned by legal experts who believe that no one should be above the law.
Apart from legal immunity, the Queen is also entitled to other bizarre and unique privileges. Here are some of them.

Drive without a license.
Yes, the Queen knows how to drive! When she was still a princess, she served as a first-aid truck driver during World War II. As the Queen, she can go for a drive without a license in a car that has no plate and no police officer can pull her over.
Travel without a passport.
Queen Elizabeth is the only person in the UK not required to have a passport when traveling abroad. The exemption does not apply to other royals. Even Prince William and Prince George are required to have one. But just like everyone else, Her Majesty goes through customs and immigrations.
ADVERTISEMENT - CONTINUE READING BELOW
Be exempted from paying taxes.
In spite of this privilege, she has been paying income tax for 25 years running.
Own dolphins in Britain.
This legal dominion covers dolphins, whales, sturgeons, and porpoises within three miles of U.K. shores.
Have her own bank machine.
ADVERTISEMENT - CONTINUE READING BELOW
Buckingham Palace has a Coutts Bank machine, which is the Queen's source of cash.
Celebrate two birthdays.

The Queen was born on April 21, but she celebrates another birthday in June. Her real birthday is met with a gun salute in three parts of London, while her official birthday is held during the Trooping the Colour army parade.
Appoint knights and lords.

Being knighted by the Queen is a recognition of national achievement in the arts, sports, business, and government services.
The lords she appoints (with the guidance of ministers in office) get positions in the second part of Parliament called The House of Lords. Note that the UK government is also known as Her Majesty's Government.
Possess symbolic power over governments outside the U.K.
ADVERTISEMENT - CONTINUE READING BELOW
She is the titular head of state of former British colonies such as Australia, Canada, New Zealand, and 12 other countries of the Commonwealth Realms.
h/t Town&Country US and Business Insider
This story originally appeared on Townandcountry.ph.
* Minor edits have been made by the Femalenetwork.com editors.
Comments
Load More Stories