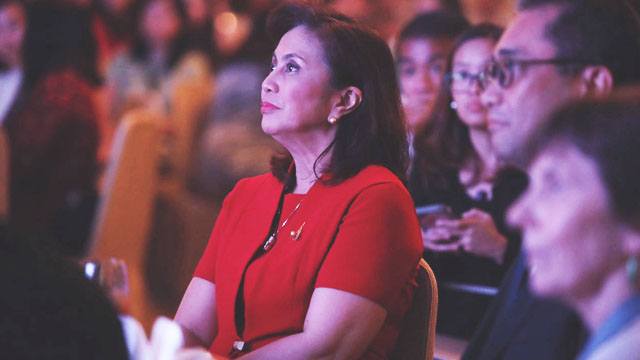 Filipinas have gone a long way with regard to equal rights in and out of the workplace, but the job is far from done. In fact, Vice President Leni Robredo shared during the recent Accenture "Getting to Equal" Women's Month celebration that while we are "number 2 in the world for the highest share of female senior managers, that proportion lies at just 39 percent. That is not even half of our country's executives."
ADVERTISEMENT - CONTINUE READING BELOW
A recent study by Accenture has revealed that one reason why a lot of women in developing countries fail to receive the same opportunities as men is because a 75 percent of them are not even employed. While women in the Philippines are better off than many of their Asian counterparts, there's still an alarming number of those who have no access to employment. On the other hand, those who do have jobs—especially those in positions of power—are often exposed to discrimination and sexism.
"We witness how our opposing views are dismissed," said the Vice President during her speech. "We are expected to stay silent even when someone makes our knees and legs the subject of discussion. Course language and misogyny are expected to be amusing."
Only recently, President Rodrigo Duterte reportedly apologized to Department of Agriculture Undersecretary Berna Romulo Puyat for telling her that her legs were distracting him in the middle of a speech. "Berna, nadi-distract ako, you close your legs," he said during an event at Malacanang Palace.
Sexism in the workplace is sadly something that many women have to live and deal with on a daily basis, and for women who do try to speak out, they are usually criticized, or worse, shut down.
Meghan Casserly noted in an article on Forbes that there may be a way of facing office sexism without going all ballistic, and that's through calmly calling it out.
She cited Rachel Balik on ForbesWoman, who said that, "If you were a dude and someone said something that made him sound like a jerk, you'd say, 'dude, lay off,' and that would be the end of it." Avoiding the hysterics and playing sexist men in their own game can actually make the offending party listen more. "Stress that any discriminating language…is simply uncool."
While this is may be a smart first move to unintended sexism, the reality is that being calm does not always work. Clem Bastow pushed it further on Daily Life:
"Perhaps the key is humor (note: not "good humor," as there is so little about sexism that deserves good humor that my frown is currently turning to concrete)… If they insist on calling women "girls," call them 'boy' and talk to them in a baby voice about what they brought for playlunch today...
ADVERTISEMENT - CONTINUE READING BELOW
"If all those ideas seem silly, just think for a moment how silly it is that people are still making sexist jokes after everything we've been through."
If in the end, you're still called a feminazi or a bitch, then it's time to escalate it to HR. If HR is also sexist, then you can at the very least report your tormentors for unbecoming conduct and at worst, sexual harassment.
In this day and age (not that it should ever have been), the sad issue is that women shouldn't even be have to worry about sexism. There's enough on our plates already—professionally and personally. This makes it highly important to always speak out about the issue in order to remind those who may often forget that women are not meant to pander to ridiculous sterotypes.
"Some of you might have come to a point where you were forced to choose whether you should remain at home, stop studying, shift jobs or pursue a full-time profession, sometimes, even two professions," VP Leni continued to explain. "But we, women, should never be made to choose. We do not have to allow labels of society to define how women should be."
The reality is that sexism and misogyny won't go away any time soon. As long as people—men and women alike—remain ill-educated about gender equality, women striving to get what they deserve may find themselves at the receiving end of inappropriate comments. You, as a woman, will need to acknowledge yourself, know your worth, and push against outdated gender beliefs.
ADVERTISEMENT - CONTINUE READING BELOW
"In my journey, I have witnessed that when women are liberated from fear and self-doubt, from the shackles of society, only then can they flourish into themselves," said VP Leni. "We owe our children that kind of world."
We women owe it not just to our children, but also to ourselves.
Load More Stories