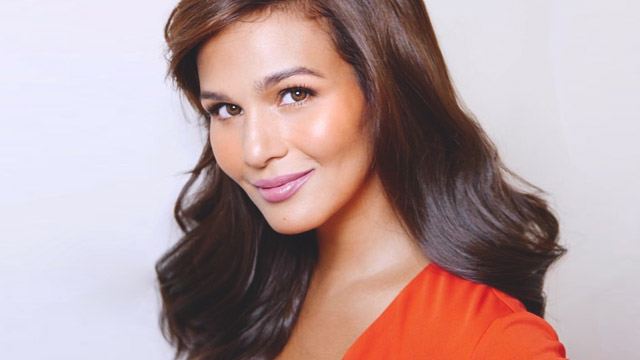 At 35, actress Iza Calzado remains single.
On paper, at least. It's public knowledge that she's having the time of her life with her beau of five years, Ben Wintle. But on the topic of shifting her official status from "S" to "M," Iza isn't in a hurry, and she isn't allowing anyone to rain on her parade.
ADVERTISEMENT - CONTINUE READING BELOW
CONTINUE READING BELOW
Recommended Videos
I met with her during the launch of Project Ripple PH, a shared platform not unlike Ted Talks which aims to be a venue for education and conversation. She was one of the panelists during their first live stream.
Talking about aging, we eventually moved towards a topic that almost every single woman in her thirties is always confronted by. I asked if she still gets bombarded with the eternal question of "Kailan ka ikakasal?"
"All the time!" She exclaimed. "Especially since I have a boyfriend. And for me, it was a choice to not get married. I mean, hello, he obviously looks good. He works hard, and we could have gotten married years back, but we both were not ready for different reasons. For me it was really [that] I was not ready mentally."
Iza has a lot of things going for her and she's not stopping anytime soon. However, she did admit that as age starts to set in, she's feeling more than just the bags and the wrinkles; after all, show business has its long-standing preferences when it comes to women past the big 3-0.
"The feeling like I'm not as fresh as I used to be, you're no longer the 'It' girl… it's hard. Especially for someone like me, a career woman who chose not to have a family yet. Kasi for us it's endorsements, 'di ba? So siyempre, lahat ng ka-age ko, ang pinasukan na nilang space is family life, and then nando'n na 'yong endorsements.
"Ako, I'm still stuck with just me. Just me. But here in the Philippines, one thing that I've come to realize is that we don't celebrate career women as much as we do mothers. And… Parang pagka-thirties ka, parang mas may worth 'yong brand mo kung mother ka na with child, or you know, versus 'career woman, not yet married, no child.'"
ADVERTISEMENT - CONTINUE READING BELOW
She then asked how many single, career-driven 30-something female endorsers I know of, and I was quite surprised that I couldn't come up with a name right off the bat.
"Nobody," she said, before leaning over the recorder. "Excuse me, companies. We are alive. This is a big demographic."
But Iza is definitely more than just a pretty face endorsing your favorite anti-aging skincare line. She knows her craft and she continuously works on improving it, while using her influence to promote positivity and body love. Aside from Project Ripple PH, she also had a speaking engagement with Mano Amiga PH, an NGO that helps provide education to underprivileged children.
"I had other things that I could bank on, such as my work, my constant evolution as an artist and my constant desire for improvement has helped me in feeling good about myself. Buti na lang. But if I rely totally and solely on my looks, I would probably have a melt-down na at this point."

ADVERTISEMENT - CONTINUE READING BELOW
And yet, for all of Iza's accomplishments, there are many who still nag her about settling down and who equate her worth to her ability to produce children.
"Kakairita, but I try to understand where they're coming from. Maybe they don't have other questions to ask me... [I tell them,] 'darating 'din 'yan,' gano'n na lang! I mean it depends. There are people actually who come from a place of concern especially 'yong magkakaanak… 'Hayaan niyo, I'll freeze my eggs, okay?'"
If Iza's story is familiar, that's probably because it's the story of many Filipinas who, whether or not by choice, remain single in their 30s. Holidays and family reunions often signal the much-dreaded barrage of questions about boyfriends, marriages, and kids. Sadly, it seems that while men of the same age and social status are called "bachelors," women who are happy by themselves are warned about waiting too long and becoming "old maids."
ADVERTISEMENT - CONTINUE READING BELOW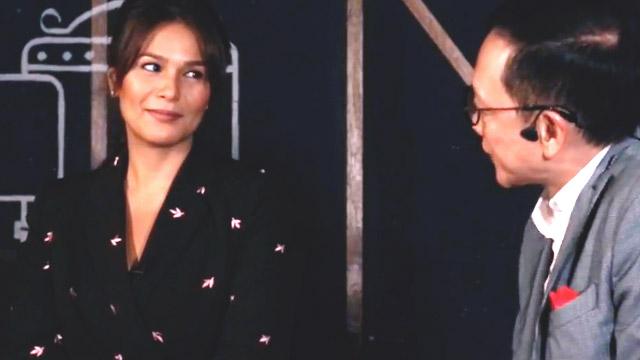 Iza notes that a huge reason for this is that women have a shorter window for having children than men do, but of course, this shouldn't force anyone to prematurely jump into something that they're not yet ready for.
"[Questions about marriage and children] don't faze me. I'm sorry, maybe I'm just a totally different creature. But I will be freezing my eggs kasi." She acknowledges that it's an expensive process that not everyone can afford, but also expresses that there are other options for single women should they wish to have a child such as adoption and surrogacy.
ADVERTISEMENT - CONTINUE READING BELOW
"Something that doesn't take that much money is adopting a child. You're still parenting, nurturing a child. 'Yon nga lang, the vanity of having your own genetic thing is no longer there, nor the experience of motherhood na giving birth, pregnancy. So yeah, there are so many options. For a woman—forties, you can still have a child! Regine Velasquez was how old when she had her baby? She was like 41 when she gave birth! Ako, 'yon 'yong mga tinitingnan ko eh. Teresa Herrera was almost 40 when she gave birth.
"These are the women that I look up to and say 'It's okay, I shouldn't be worried.' Okay, and what if – I don't know if I can produce a child. 'Di ba? You don't even know!
"Why even be worried about something you don't even know will be for you or not for you. So just for me, I need to live my life first, so when the time comes that I commit to having a child, I can't blame the child for the things I didn't get to do."

ADVERTISEMENT - CONTINUE READING BELOW
Her words are a comforting reminder (even to me) that while our conservative society tries to pin outdated beliefs on women, who you want to be—whether a single woman, a wife, a natural mother, a mother to a surrogate or an adopted child—is ultimately your choice.
"Do not feel the need to conform to society. You do you. 'Yan 'yong uso sa millennials, di ba? You do you. There is a reason why you have chosen, or why…this has been your path. Know that reason.  It could be a career. It could be an obligation—maybe a family obligation. Maybe you are not meant to be in a relationship. Maybe you're not yet mature enough. So acknowledge and accept—these are the reasons. And then know also that it is your choice, that you can also choose to settle down."
As for Iza, she will settle down. She has already decided to do so because she felt that "Now is the time. I am ready." But for all those who have yet to be faced with such a milestone, she stressed that "It boils down to you, and you should not let anybody else influence or affect your decision.
ADVERTISEMENT - CONTINUE READING BELOW
Comments
Load More Stories