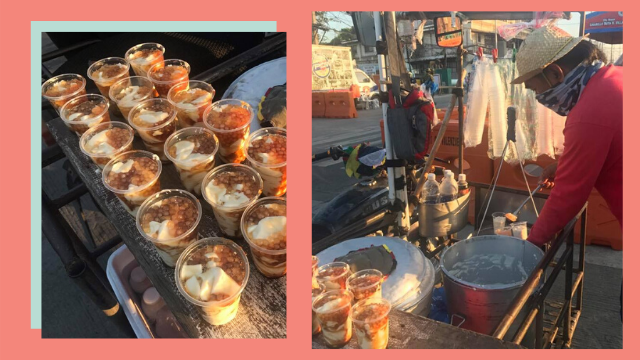 As the COVID-19 situation changes day by day, reading the news can be overwhelming. The Centers for Disease Control and Prevention (CDC) has advised the public to stay informed but to limit news intake to keep one's mental health in check.
ADVERTISEMENT - CONTINUE READING BELOW
Below, these stories of how Pinoys have extended a helping hand to their fellow kababayan won't fail to uplift you!
1. A street vendor offers free taho to frontliners. 
Meet Mang Bayong, a taho vendor from Valenzuela City, who wanted to help night-shift frontliners "recover strength," as Facebook user Hannibal Talete shared on his page. Mang Bayong was spotted serving free cups of taho to frontliners stationed at a checkpoint between Valenzuela and Meycauayan. 
CONTINUE READING BELOW
Recommended Videos
ADVERTISEMENT - CONTINUE READING BELOW
2. In response to the alcohol and hand sanitizer shortage these days, the University of Antique has concocted liters of hand sanitizers, hand dips, and food baths using bleach. 
They even crafted DIY face shields and sewed face masks for medical workers. 
3. Amid the month-long lockdown, a group called "Happy Lunch" roamed around Manila City to distribute free packed lunches to street vendors and homeless people.
"This COVID nightmare is just too much for everyone, especially the masses who earn on a day-to-day basis," says Jam Marfil, one of the kind people behind Happy Lunch. 
ADVERTISEMENT - CONTINUE READING BELOW
ADVERTISEMENT - CONTINUE READING BELOW
4. This nurse-slash-designer from Iloilo brought smiles to frontliners after donating these Teletubbies-themed PPE suits. 
"I work a lot in the hospital and the work there is exhausting. And I have always taught myself to look for the beauty in it," wrote local designer Adrian Pe on his social media post.
ADVERTISEMENT - CONTINUE READING BELOW
ADVERTISEMENT - CONTINUE READING BELOW
5. A cafe owner in Quezon City has transformed her shop into a homeless shelter amid the enhanced community quarantine. 
"We wanted them to have a place to do the most basic thing, which was [to] wash their hands. They keep saying that's the most important thing for all of us to do. But what if you don't have a sink, you don't have running water? How are you going to do the most basic thing required?" business owner Maria Camille Dowling Ibanes told ABS-CBN News. According to Maria, the cafe is disinfected by 6 a.m. to accommodate another batch. 
ADVERTISEMENT - CONTINUE READING BELOW
As of writing, the homeless shelter has unfortunately been shut down. However, the owner of Popburri will continue to distribute goods to the homeless until the lockdown ends.
6. After finding out that this woman was a COVID-19 medical frontliner, this good samaritan decided to pay for her groceries as a way of thanking health workers. 
ADVERTISEMENT - CONTINUE READING BELOW
7. Teachers from San Roque Elementary School in Mercedes, Camarines Norte have prepared relief packs containing bigas, noodles, and gulay for their students!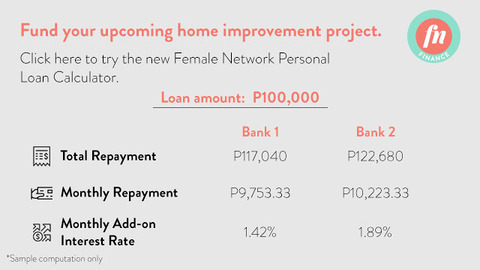 ADVERTISEMENT - CONTINUE READING BELOW
Comments
Load More Stories