"I always joke that it was like a breakup because I couldn't sleep," says Anna Oposa, the founder of non-profit organization Save Philippine Seas (SPS). "But it was worse. I just kept crying." At the time, Anna had just graduated from college with a degree in english literature and a plan to go into theater. An environmental advocacy was the last thing on her mind, even as she grew up with an internationally awarded environmental law attorney as her father.
The issue at hand was the 2011 "Rape of the Philippine Seas," a devastating wipeout of marine life in a coral reef twice the size of Metro Manila. Anna was livid, heartbroken, and furious. "Boys are replaceable," she continues, "But marine resources are not."
"Being in a country surrounded by water, how can we feel like we're not children of the sea?"
These days, nearly everyone carries a refillable water bottle or a metal straw. The life cycle of a pawikan and how the female lays her eggs are part of accessible conversations. The dangers of plastic and commercial waste to whales and sharks have become real and tangible problems to a growing number of Filipinos. Back then, however, she had no one to turn to for a solution. So, she created one.
ADVERTISEMENT - CONTINUE READING BELOW
"I've always been very determined," she says. "But when you work in conservation, your patience gets tested a lot. I always say, if Plan A doesn't work, there are still 20-something other letters... depending on the alphabet." Anna's first course of action involved a Skype group with strangers that shared her frustrations on the wildlife case, which led to a Facebook group for what is now Save the Philippine Seas.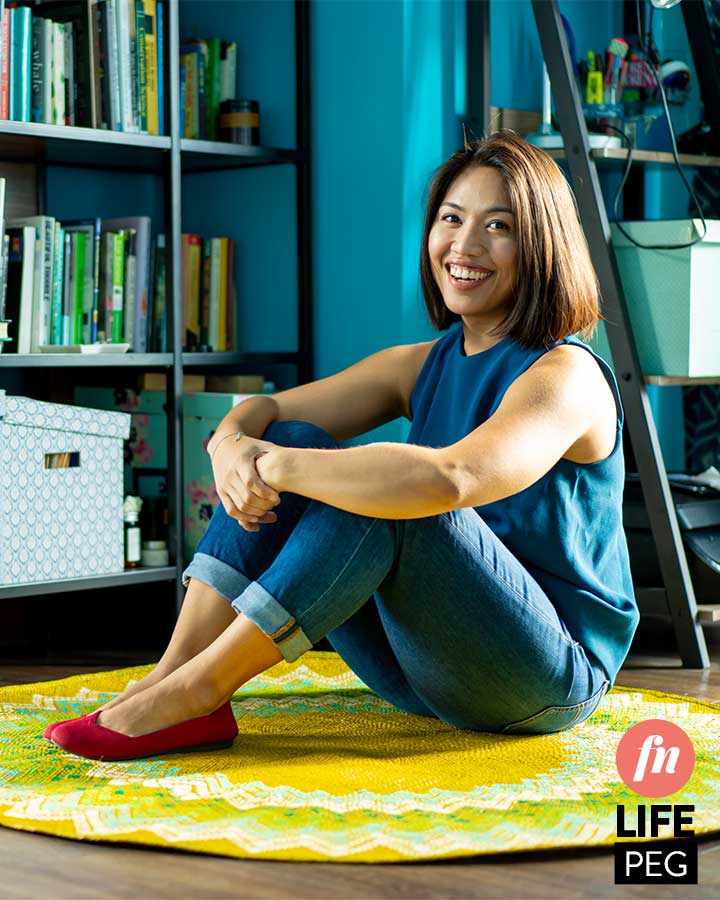 ADVERTISEMENT - CONTINUE READING BELOW
Recommended Videos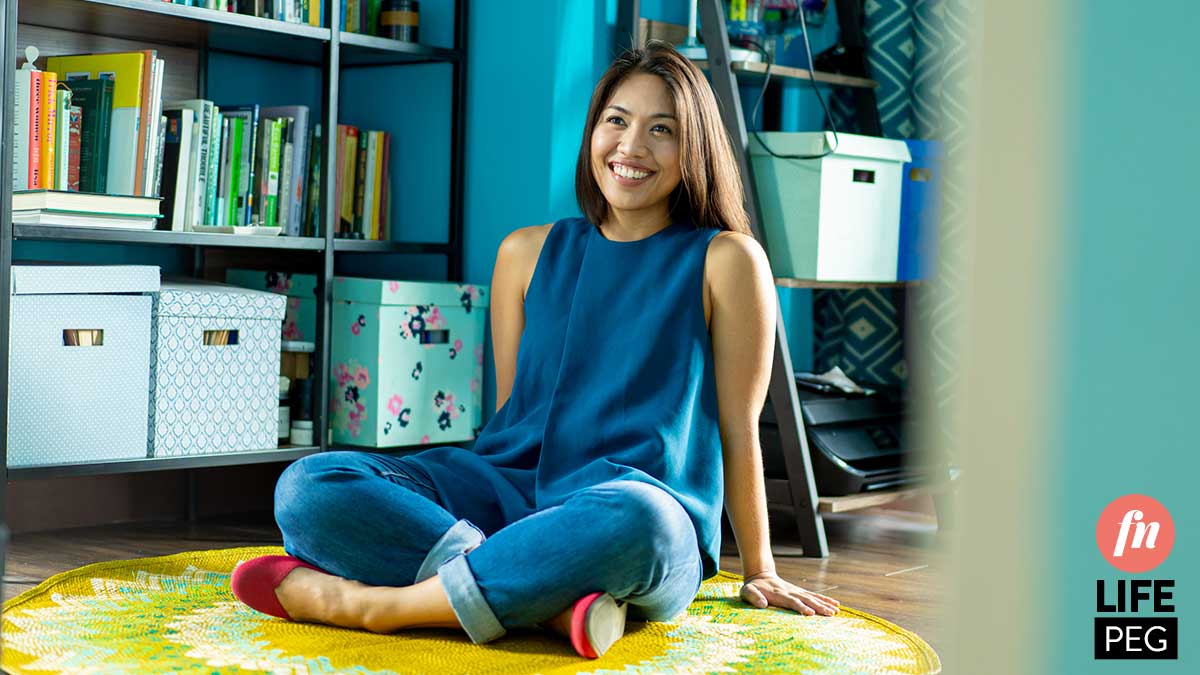 "I learned that we always need to come from a place of empathy, and not just wearing their shoes, but walking in their shoes."
PHOTO: Mark Jesalva
Since then, SPS has been at the forefront of the dialogue on coastal and marine issues, becoming a non-profit organization in 2013 after the social media campaign drew the encouragement of schools, media, and the government. In 2014, it began educating hundreds of youth volunteers between the ages of 18 and 23 on pro-environmental behavior and coastal and marine issues through the SEA (Sea and Earth Advocates) Camp, a project of SPS and the U.S. Embassy. In 2015, it was reinforced with the support of the U.S. State Department and Young Southeast Asian Leaders Initiative (YSEALI).
"One of my dreams is to bring every Filipino into the ocean," says Anna, who shares that many of the SEA Camp participants have actually never been in the water. "[They're] scared to go in [for many reasons], kasi iitim sila, [and] drowning is a large statistic in the Philippines... Being in a country surrounded by water, how can we feel like we're not children of the sea?"
ADVERTISEMENT - CONTINUE READING BELOW
"Sometimes I'm so obsessed or determined to make something happen, I forget to see the little wins that we've had."
Anna's engagement with some companies, however, has brought her some hostile attention. She often gets asked, "Why are you working with [this or that brand] when they're the largest polluters of the seas?" It is, in fact, these multinational entities that have exploited the tingi culture that makes the Philippines the source of 60 billion sachets that find their way to marine environments all over the world. "But that is precisely why I want to work with them," argues Anna, "Because if I am in my echo chamber, just talking to non-profits and environmentalists, I'm not going to achieve [change]. We have to come from a level of empathy and make an effort to meet with them in the environmental spectrum."
Anna goes on to explain that, "There are people who are good at naming and shaming, and calling them out. I am somewhere in the middle, where I will be the one to say, 'Hi, how can I help you?' Or, 'How can we help each other?'"
ADVERTISEMENT - CONTINUE READING BELOW
Just Keep Swimming
With all the helping that Anna does, she's not exempt from learning the lessons of helping herself. Especially as an overachiever, Anna is used to a fast-paced life. From early on, she's travelled around the world and all over the country not just for her advocacies, but also for scholarships and further learning opportunities. However, nine years of policy work and fundraising—sometimes all by herself as a one-woman team—finally took its toll when she burnt out in 2016. "If you're fighting for sustainability," says Anna, "You yourself have to be sustainable in terms of your mental health, your physical health, and your emotional health." She admits she nearly even quit.
"I'm angry that we're not doing enough to protect the richest marine life in the world. We need to change that."
"I needed to get to the point of burnout for me to say, hey, step back, what is it that you really want to do?" Anna shares, adding that she would think, "Will all the sharks in the Philippines die if you sleep for more than six hours?" This, she believes, was a key moment to transforming what was an unhealthy attachment to the outcome of her actions. "I'm the type of person who just keeps going and I had to learn how to look back and say, 'Okay naman pala yung ginawa natin,'" she says, "Sometimes I'm so obsessed or determined to make something happen, I forget to see the little wins that we've had."
ADVERTISEMENT - CONTINUE READING BELOW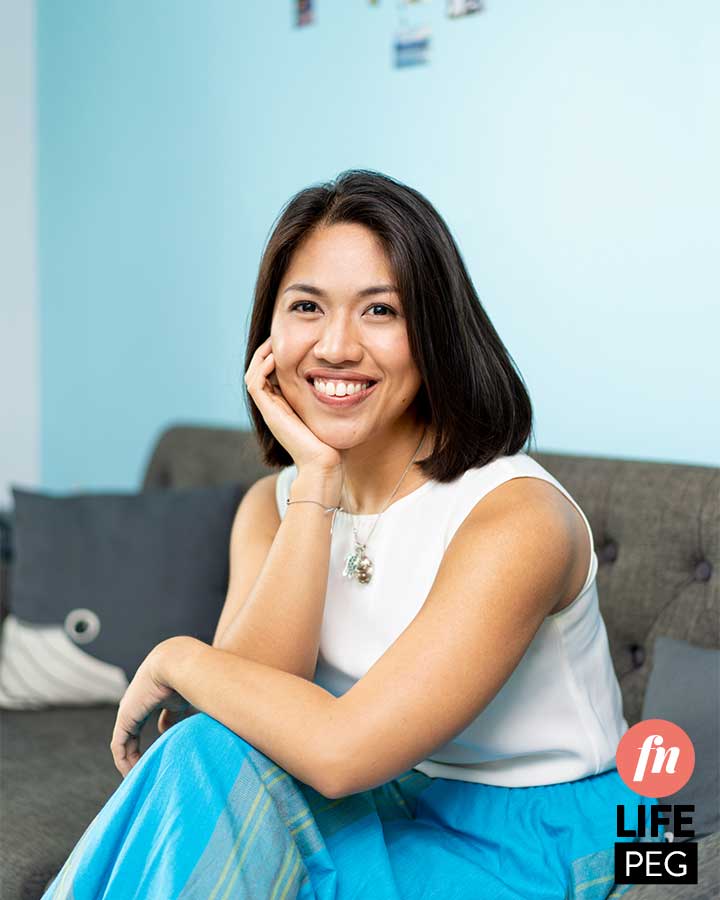 These small ripples of change are exactly what she counts in the big, impactful waves happening for issues such as plastic pollution, marine conservation, and fisher folk education. The conversation on these topics has become much louder since Anna started on her path of environmentalism, and even as the efforts seem to be different, they are all connected and mutually beneficial.
ADVERTISEMENT - CONTINUE READING BELOW
While it seems that Anna is fighting this fight with the radiant smile that she carries, there's also a fire in her that even as a mermaid, she carries when she goes deep into the ocean. "People always think that my job is noble, that is just fun and exciting, and there are parts of it that are," she reveals, "But a lot of it is also because I'm angry. I'm angry at the incompetence of our government—and you can print that. I'm angry that we're not doing enough to protect the richest marine life in the world. We need to change that." 
* * *
INTERVIEW BY: Ysabel Y. Yuzon
PRODUCER: Charlene J. Owen
TEAM ART DIRECTOR: Jico Joson
PHOTOGRAPHER: Mark Jesalva
HAIR AND MAKEUP: Elaine Ganuelas
Shot in Anna Oposa's home in Mandaluyong