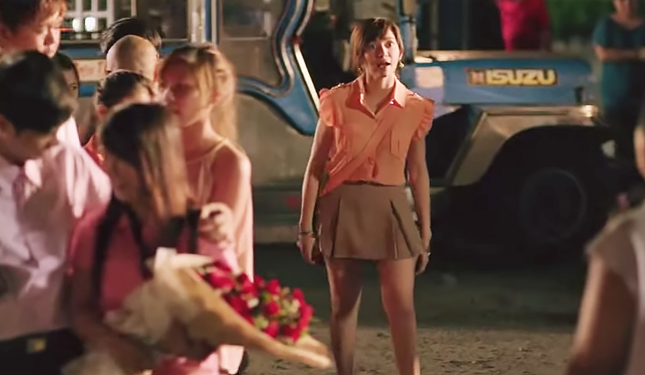 1. The Walkathon
Only daily commuters know how crucial it is to be part of the first batch of people to get on that first shuttle to work. Otherwise, good luck with the 5km lines. The Walkathon happens when you and several other commuters walk briskly towards the sakayan. You try to out-walk each other to get in line first, and you do this while blatantly pretending that you're not being competitive. Patay-malisya is the name of the game, especially if you get to board the first trip and every one left behind is staring at you with promises of sweet revenge the following day.
ADVERTISEMENT - CONTINUE READING BELOW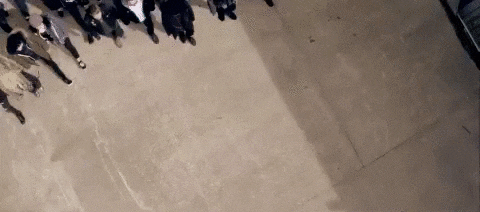 2. The "Upong Piso"
The basic jeepney fare is P8. When it's hard to get a ride and the barker says there's space for one more but deep in your heart you know that there isn't, you still try your best to wiggle your fanny between two (already uncomfortable) people. When your behind manages to touch at least one inch of the seat and all your weight is on your shaking knees, congratulations, you've experienced upong piso.
CONTINUE READING BELOW
Recommended Videos
3. The Patok Experience
Patok is what they call jeepneys that have long, airbrushed bodies with disco lights and a sound system that consists primarily of a booming bass. The drivers of patok usually drive wild to the beat of an underground rap medley mixed with Kanye or Salbakuta tracks. For the newbie, the Patok Experience is a heart-pounding ordeal of speed and continuous drumming, while for veterans, it's something that they just sleep through.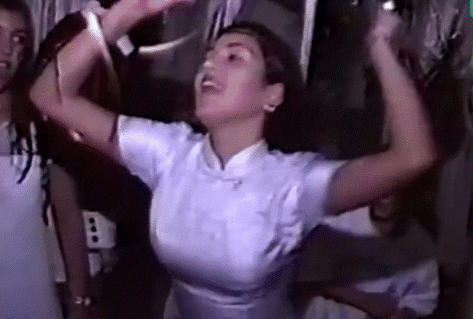 ADVERTISEMENT - CONTINUE READING BELOW
4. The Teleserye Part  1
There are times when a person using an unlimited calls package talks loudly with her friend on the phone for the entire commute, which can go from an hour to three. Unwittingly eavesdropping on this stranger is like watching a teleserye unfold with the amount of detail she divulges. By the time you're about to disembark, you already know her entire life story, including the gossip about her neighbor's ex-boyfriend who happens to be the cousin of the friend of the person who was recently featured on the Facebook page of Top Gear Philippines.

5. The Lean-on-Me
This is when your seatmate falls asleep and leans on you. It's tolerable, unless the person is (1) a sexual offender, or (2) a snatcher. For both cases, call attention to yourselves and report to the nearest police station.
ADVERTISEMENT - CONTINUE READING BELOW


6. The Wrecking Ball
Different from "Lean-on-Me", the Wrecking Ball happens when a person you're riding with in a very crowded MRT cart topples over during a sudden stop, hewing through everyone within a  two-meter radius. The Wrecking Ball can also happen in a really full city bus wherein you're forced to stand in the aisle and a new passenger or the kundoktor forces his way through what little space there is (you typically end up pwet-to-pwet, but by that point, you've probably stopped caring).
7. The Teleserye Part 2
A more dramatic version than its prequel, the Teleserye Part 2 usually occurs in the MRT coach, where everyone is rushing, irritable, and undergoing several stages of makeup hulas.  Unsolicited side commenting and mumbling are a norm, and once in a while they end up escalating to huge shouting and shoving matches, so always remember to keep calm and keri on.
ADVERTISEMENT - CONTINUE READING BELOW
8. The Concert
There are people who like listening to loud music while commuting, and that's totally fine. What can be irritating is when their earphones leak the music for everyone else to hear. If you're the unwilling audience of a Drake concert, plug in your own earphones and zone out.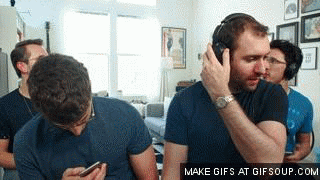 ADVERTISEMENT - CONTINUE READING BELOW
Load More Stories