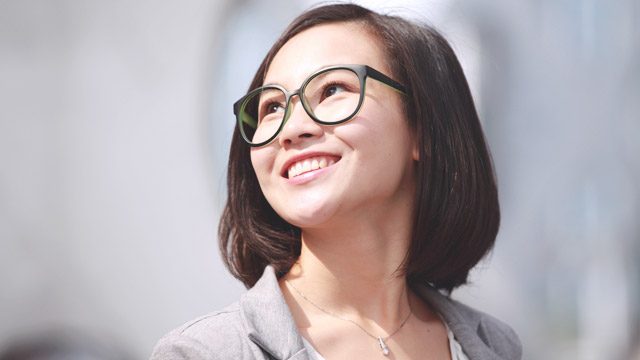 It's the season to once again reevaluate how you did in the past year. How many items did you check off your bucket list? Did you finally have time to enjoy the things you've worked hard for? Who (or what) did you prioritize?
If you feel that you've placed your needs and wants in the back burner again, now is the best time to revisit them. While it's understandable that family and career may take precedence at times, you should never shortchange yourself to the point of misery. You can't take care of others if you don't take care of yourself first.
CONTINUE READING BELOW
Recommended Videos
ADVERTISEMENT - CONTINUE READING BELOW
Here are a few resolutions based on psychologist Dr. Barbara Markway's list of self-care activities that you need and deserve to do this coming year. Turn them into habits and watch your quality of life improve.
1. Enjoy feelings of warmth and coziness.
Self-care can be as simple as turning on the air conditioning and sinking beneath your comforters, or sitting on your couch and watching Goblin while your cat curls at your feet. The comfort brought about by pleasant sensations—the warmth of your blankets and the softness of your kitty's fur (while seeing Gong Yoo on screen)—can be enough to give you contentment. Take time to pause and appreciate the little things.
2. Do something that gives you pleasure.
What's the one thing that gives you both excitement and a sense of accomplishment? Figure it out and make sure to allot time for it. Don't allow work to eat into your leisurely pursuits. It's easier said than done, so try starting small by lessening your days of doing OT and increasing your time for play. The more often you do it, the more it becomes a habit, and the more it becomes a habit, the faster you achieve work-life balance.
ADVERTISEMENT - CONTINUE READING BELOW
3. Have a f*ck budget.
No, it's not as naughty as you think it is. Having a f*ck budget means you'll need to take note of how many f*cks you give certain people, situations, and areas of your life. It's basically imbibing a more carefree, "kebs lang" attitude by giving your attention to persons and things that are really worth your time, instead of focusing on unimportant stuff that only cause you stress. Author Sarah Knight explains "The Magic of Not Giving a F*ck" in her TED Talk:
4. Nourish your soul.
Find quiet time in your day to just shift down to relaxation mode. Light a candle, write in your journal, or if you're located near a garden or park, practice a bit of "forest bathing." Taking a break from all the noise both online and offline can do wonders for your body and spirit.
ADVERTISEMENT - CONTINUE READING BELOW
5. Acknowledge your emotions.
Instead of getting frustrated with yourself for feeling strong emotions, accept and acknowledge them. Telling yourself that it's okay to feel what you feel means you're giving importance to it, and that you value the process of coming to terms with it.
6. Own your happiness.
Buddhist monk Gen Kelsang Nyema explains that you should stop "outsourcing your happiness"—that instead of letting outside factors affect your joy, do your best to always remain in a calm, peaceful state of mind. Respond with positivity, and positivity will also eventually come your way.
H/T: Mashable
Comments
Load More Stories