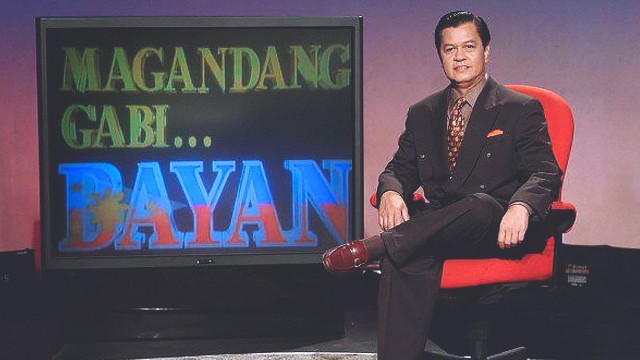 (Edited: October 13, 2020) If you're old enough to remember Undas and Halloween in the 90s, then you've probably looked forward to the yearly Gabi ng Kababalaghan specials of Noli de Castro's Magandang Gabi, Bayan. Full of creepy stories of white ladies and aswangs that come complete with cheesy (but effective) dramatizations, watching these episodes have become a well-missed tradition of many families.
ADVERTISEMENT - CONTINUE READING BELOW
Missing the show? Here are a few spooky MGB cases you may want to look back on.
1. White Lady ng Loakan
A beautiful ghostly apparition haunts Loakan Road in Baguio, hails and speaks to drivers, kills car engines and suddenly disappears.
CONTINUE READING BELOW
Recommended Videos

2. Kababalaghan ng Lumang Tahanan
A tragic past full of accidents and murders echoes strongly in the Laperal White house.


3. Demonyo sa Sementeryo
While images of angels usually adorn graves, one in Malabon is guarded by a demon.

4. Kababalaghan sa Aklan
Two women seemingly cut in half were seen flying through the sky one evening in October 1997.


5. Campus Horror – UPLB
Witness to the horrors of World War II, the historic grounds of the University of the Philippines in Los Baños are said to still be haunted by spirits of its victims.
6. Multo sa Manila Film Center
The Manila Film Center is the topic many gruesome urban legends and ghost stories. Its rushed construction resulted in the collapse of its highest floor on November 17, 1981, and workers who were stuck in the rubble were allegedly buried alive to finish the building in time for an international event.
ADVERTISEMENT - CONTINUE READING BELOW
Sources: ABS-CBN News, Philstar
Comments
Load More Stories