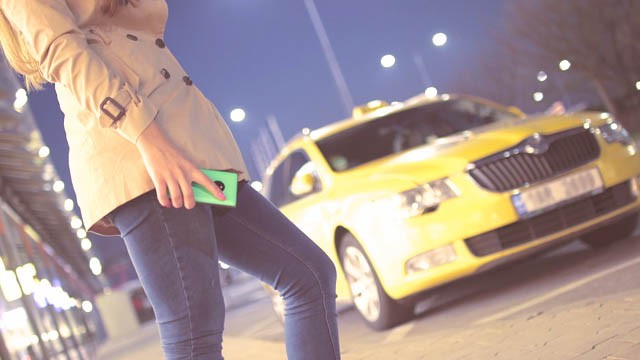 Recently, news of the alleged rape by an Uber driver of a girl tagged as "Carla" made rounds on social media, once again putting to question the safety of passengers using similar transport services.

Uber driver Xstian Karlou John Marie Ricafort was accused of forcing Carla to hold his genitals and perform oral sex while driving along Katipunan Avenue. A case has been recently filed against the suspect, who has yet to make a statement regarding the matter. Uber has also stated that they have suspended the driver.
ADVERTISEMENT - CONTINUE READING BELOW
CONTINUE READING BELOW
Recommended Videos
Many netizens have shared their opinions about the incident, and while some have resorted to victim shaming, there were many who showed their support for Carla.
What happened to Carla is an unfortunate reminder to many women to always be vigilant when boarding these service vehicles. Here are a few safety tips you need to take note of:

1. Always make sure that someone knows where you are.
Transportation apps often have a share button, which enables you to send details of your trip to a friend or a family member. Use it, or text or call a family member as soon as you board.

2. Stay awake.
Many women trust these car services so much that they become comfortable enough to sleep during their trip, thinking that they are safe because they hold the driver's information. Although many transport service drivers are good people, there are a few bad ones who taint the industry. Just to be sure, always stay awake and be conscious of your surroundings so that you can easily take action if something happens.

3. Engage in pleasant conversation, but watch out for taboo topics.
Some passengers feel safer when they talk to their drivers. If the conversation veers towards awkward or controversial topics like your personal life, you can steer it back to neutral ground. If at any point your conversation focuses on your looks, what you're wearing, and your sexual preferences, don't dilly-dally — get out of the vehicle immediately and report the incident.

4. Keep your phone accessible at all times and have 911 on your speed dial.
Fidgeting with your phone doesn't only give the impression that you're in constant contact with other people as it also ensures that you can easily call for help when your safety is compromised. However, do make sure that you're still aware of what's going on around you, and that you know which way you're headed.

5. Learn basic self-defense techniques.
The point of self-defense is to be able to immediately get as far away from a threat as possible. Engaging a molester or a rapist should only be done when there's no possible way for you to escape. Should it happen that you find yourself unable to leave the vehicle, you can try basic grappling moves such as the triangle choke or the cross choke to subdue your attacker. Carrying pepper spray or a small cutter can also make any assailant think twice about taking advantage of you.


ADVERTISEMENT - CONTINUE READING BELOW
Comments
Load More Stories