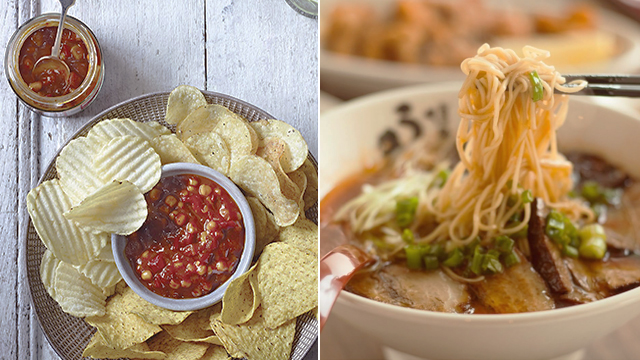 What's a party without all the scrumptious treats? (Party of one? Go lang!) If you're planning to celebrate the upcoming weekend by eating your heart out, make sure you include these delectable food choices on your list:

1. Snacks, Biscuits and Wine
For when you're feeling fancy!
ADVERTISEMENT - CONTINUE READING BELOW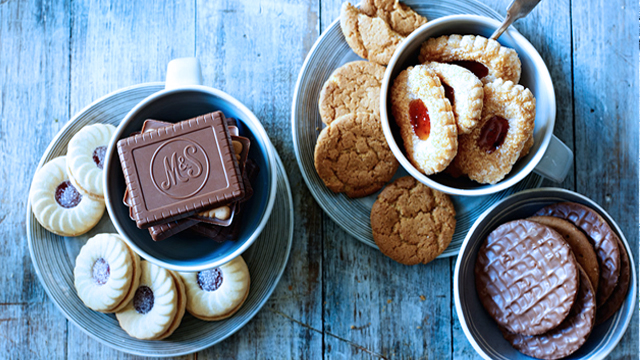 Try: Marks & Spencer's Confectioneries, Savoury Snacks, and Wine Selections
Class up your afternoon snacks with Marks & Spencer–choose from sugary treats like toffee and chocolate bars to snacks such as tortillas and onion rings. Also, you can pair them with your favorite wine. They have a comprehensive range of red, white and rose wines from all over the world that will suit all tastes and budgets.

2. Chocolates
Of course!
CONTINUE READING BELOW
Recommended Videos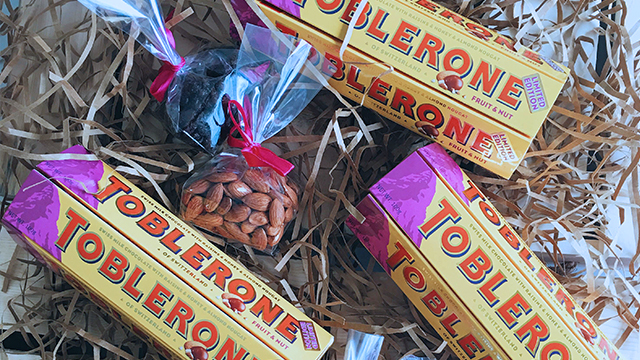 Try: Tobelerone Fruit and Nut
Another treat to add to your list of faves. If you're a fan of almonds and raisins, this one's for you! Made with premium chocolate packed in a unique shape reminiscent of the Swiss Alps, Toblerone Fruit and Nut heightens your dessert and snacking experience with its crunchy almonds and juicy California raisins. Make sure you and your girl friends get to taste this soon since it'll be available for a limited time only.

3. Ramen
Indulge in some glorious soup for those rainy nights.
ADVERTISEMENT - CONTINUE READING BELOW
Try: Uma Uma Ramen
When the rain starts to pour, you'll find yourself craving for something hot to eat–like a steaming bowl of delicious ramen. If you're looking for an affordable and casual Japanese dining experience, you and your friends should try out Uma Uma Ramen at SM Conrad, Pasay.

They have a wide array of delicious dishes like Yakitori (grilled skewers over charcoal), Kushikatsu (deep- fried breaded skewers), Mazesoba (a dry-style ramen), and many more. The best part about their ramen? Its 100 percent MSG free–but is still full of flavor!

4. Fast food
Comfort food just a call away.
ADVERTISEMENT - CONTINUE READING BELOW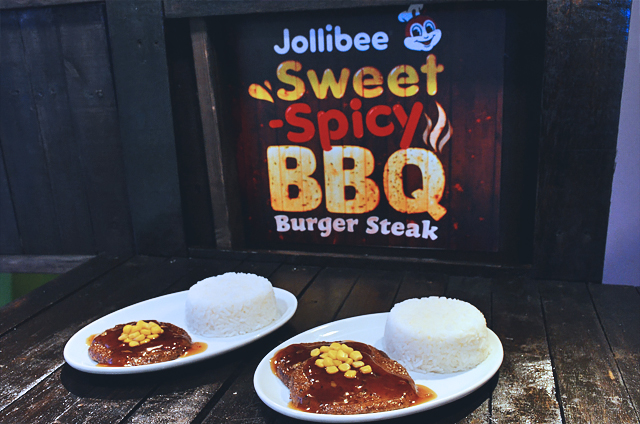 Try: Jollibee's Sweet Spicy Burger Steak
Enjoy a classic meal with a twist. It has special barbecue sauce and sweet corn kernels generously poured on top of their Burger Steak made with 100% pure beef and a serving of steamed white rice that you and your friends will surely love.

5. Iced Tea
Add some flavor to your life.
ADVERTISEMENT - CONTINUE READING BELOW
Try: Lipton Ice Tea
If you're not fond of hot tea, you can grab a cold bottle of Lipton ice tea–it's yummy and definitely refreshing. Lipton Ice Tea is available in three variants—lemon, red and green tea.

6. Wheat Beer
For a lighter touch!


ADVERTISEMENT - CONTINUE READING BELOW
Try: Hoegaarden Rosée
The perfect drink for a girl's night out! The Hoegaarden Rosée is a raspberry flavored wheat beer that caters to non-beer drinkers. To those who dislike the bitter after taste of beer, this one's for you. It only contains 3% alcohol — perfect for a chill night at home!
Load More Stories