One of the biggest food trends of 2018 is Filipino heritage cuisine. You need not go far because Cavite is just a one- to two-hour drive away from Metro Manila. Just when I thought I knew everything there was to my hometown, I was invited by San Miguel Pure Foods Culinary Center to Proba Cavite Comida, a two-day gastronomic experience. My fellow food writers and I were introduced (or in my case, reintroduced) to restaurants that highlight Cavite's heritage recipes.
For your next weekend getaway, here's how you can replicate our food trip—with some of my personal itineraries thrown in for good measure. Food coma guaranteed!
Day 1
Lunch at Bernie's Kitchenette
Skip breakfast because you will be carbo-loading all day. As you make your way through the marketplace of P. Burgos St. in Cavite City, turn left on Molina St. to find Bernie's Kitchenette. The restaurant was put up in 2015, but owner Bernadita "Bernie" Rojas-Fontanilla has been cooking for over 30 years, using recipes she inherited from her ancestors.
ADVERTISEMENT - CONTINUE READING BELOW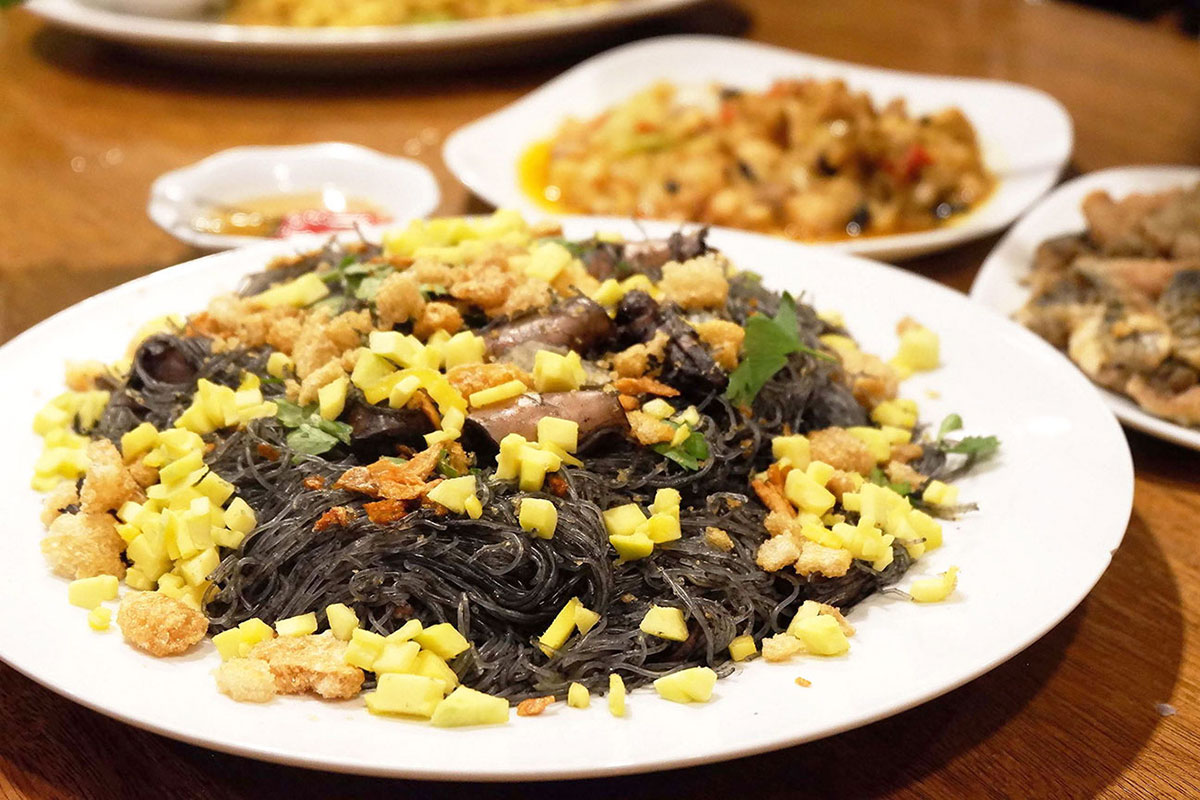 What to order: A pancit feast is in order. Share the Pancit Pusit, which incorporates squid ink into its sauce, and the Pancit Puso, a Caviteño dish best eaten with a dripping serving of kinilaw na puso ng saging. For pescetarians like myself, get the Crispy Lao-Lao with suka dip or Bacalao, salted codfish sautéed in butter. For meat lovers, there's the classic Morcon or savory meat roll.
Pasalubong shopping at Pat & Sam's
You can't leave Cavite City without buying pasalubong from Pat & Sam's, which has been around for decades. Around town, you'll often spot Pat & Sam's delicacies in birthday parties, fiestas, and as presents for any occasion. There are three main places where you can buy them—their original pasalubong center on Padre Pio St. not far from Bernie's Kitchenette, in Samala Kitchen Delights along P. Burgos St., and Café 506, their café which opened in Kawit in 2015. Beware of unauthorized resellers that cover up the expiration date. These fresh homemade products must be consumed within three to four days upon purchase. 
CONTINUE READING BELOW
Recommended Videos
What to order: Bestsellers are: bibingkang malagkit, a sweet rice cake in plain or pinipig, and sapin-sapin, a layered glutinous rice and coconut dessert.
Coffee at Café Antix
Also along P. Burgos St. is Café Antix, a family-run café with coffee concoctions that can rival Manila's hippest coffee shops. While you're there, check out owner Edwin Guinto's collection of vintage gadgets and 1900s memorabilia.
What to order: If you're craving for Cavite's famous kasilyo, also known as kesong puti made from unskimmed Carabao milk, order the Kasilyo Pizza or Kasilyo Steak Sandwich. Down it with a glass of chocolate-infused coffee frappe.
Dinner at Mang Jose's Rolling Kitchen
Before sunset, drive to Aguinaldo Shrine in Kawit for last-minute sight-seeing. Right next door is your dinner stop, an ihawan that's gained immense popularity since it opened last year. Mang Jose's Rolling Kitchen, inspired by the food truck culture, serves pugon-roasted dishes that come with unlimited sinigang broth and rice.
ADVERTISEMENT - CONTINUE READING BELOW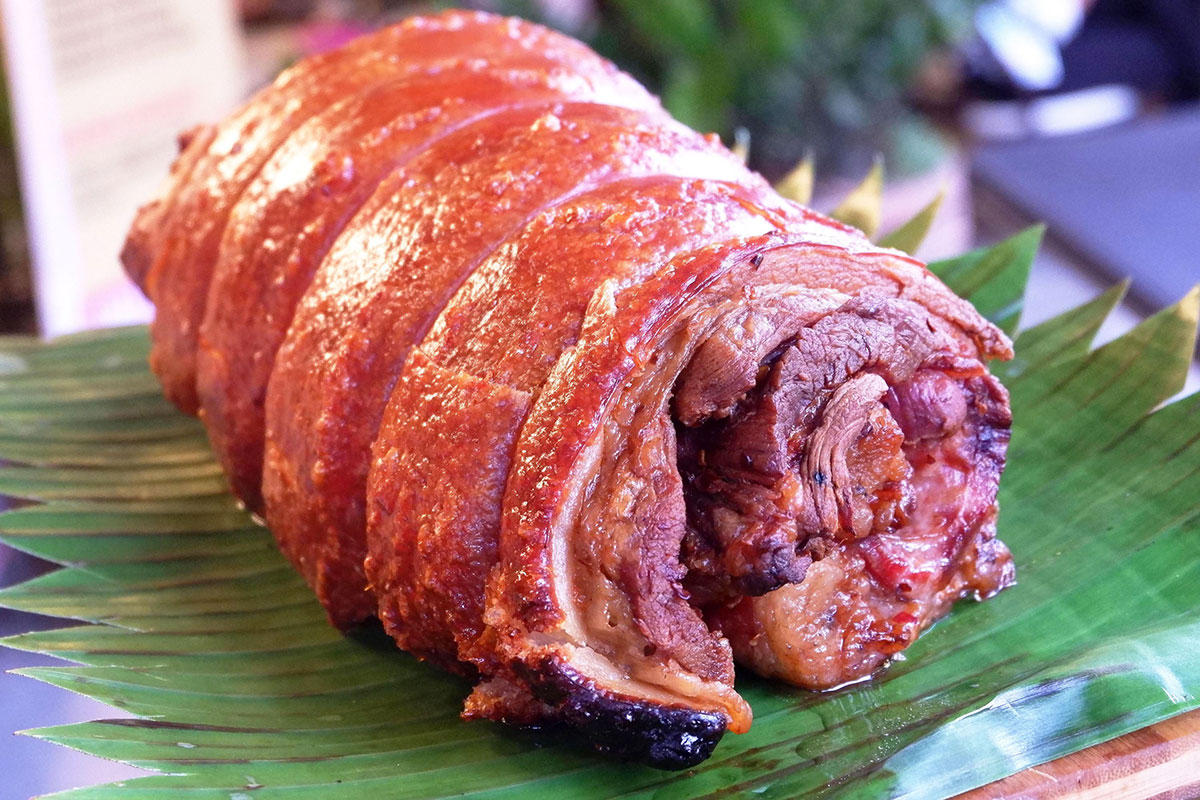 Mang Jose's Rolling Kitchen
What to order: Bestsellers include the Puchon or Pugon Lechon; juicy Chicken Inasal basted with sweet vinegar; and Boneless Lechon Belly, which, according to my carnivorous friends, melts in your mouth. Mang Jose's is an inuman spot for the after-work crowd, so go ahead and order an ice cold San Mig while you're there.
Overnight in Tagaytay
Instead of heading back to Manila, go on a road trip to Tagaytay to get away from it all. Click here and here for accommodations. On your way there, see if you can spot ancestral homes with their 1800s structure still intact. There are only a few left around Cavite.
Day 2
Brunch at Cavite Republic Restaurant
When Town's Delight, a reputable catering service in Cavite, put up their own restaurant in Trece Martires, it was an instant hit. Cavite Republic was launched on Independence Day back in 2002, and continues to pay tribute to Philippine history by accommodating guests in function rooms and dining halls inspired by our Spanish colonization era.
ADVERTISEMENT - CONTINUE READING BELOW
What to order: If you're looking for a modern version of the Pancit Negra, try their Pancit Estacion Negra, where they make squid ink pasta from scratch. For bestsellers, there's the Cavite Express, their version of the Bicol Express using jackfruit and tinapa fish cooked in coconut milk; Grilled Sinampalucang Manok, which uses tamarind marinade; and the Paella Valenciana, their take on the Spanish classic. Make room for dessert because you must have a piece of Lihim ni Lola, which looks like a regular kakanin, but has a surprise salted egg stuffing when you bite. This secret recipe came from the family matriarch, Mama Cel Pacumio.
Coffee at Olivia's Coffee Estate
There are several coffee shops mushrooming all over Cavite, but one you shouldn't miss is Olivia's in Amadeo, Cavite. The grandchild of a coffee and rice farmer from General Trias, Olivia Bawag Lansang harvests her own coffee brand, The Coffee Estate, from the family farm.
ADVERTISEMENT - CONTINUE READING BELOW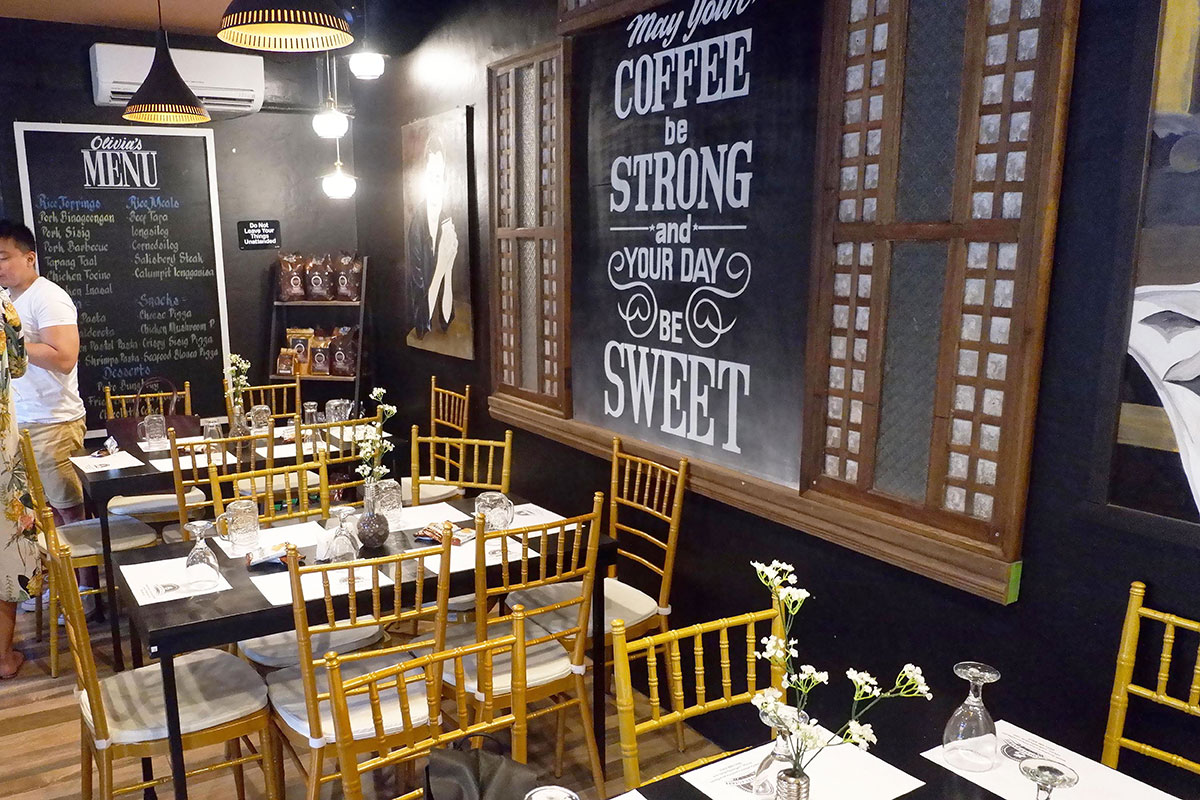 What to order: Just like your favorite designer coffee shops, Olivia offers frappes, iced blends, and classic brews in her café. For her signature farm brew, ask for Via's coffee. Also buy a bag of Via's coffee beans to brew in your home. It's more affordable than buying beans from the grocery.
Dinner at Malen's
Before driving back to Manila, make one last dinner stop at Malen's Restaurant along Magdiwang Highway in Noveleta. Their menu will give you a free Filipino history lesson as their dishes are named after historical figures and events from the 1800s to early 1900s.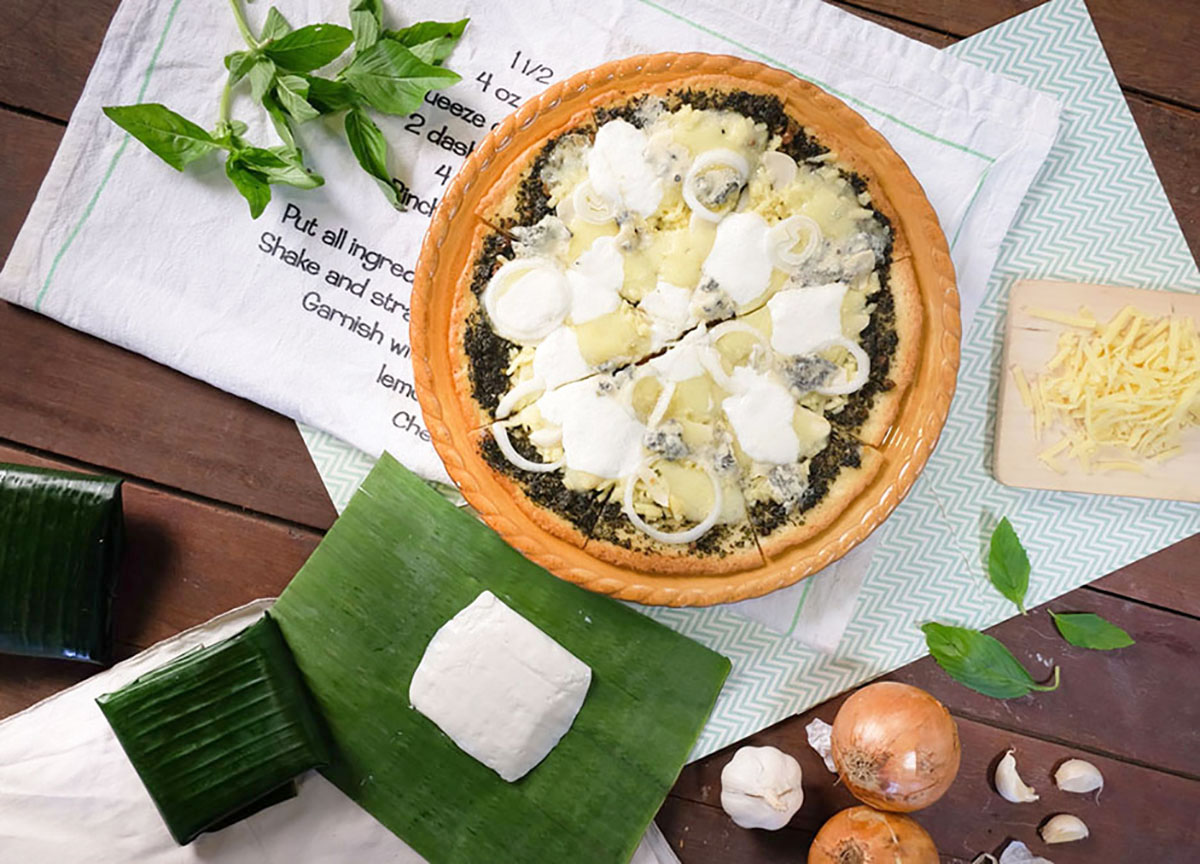 What to order: When choosing your order, look for ingredients native to Cavite. Try the Cavite Port Clubhouse Sandwich, which uses Imus longganisa, and the Gomburza 3-Cheese Pizza, which is topped with kesong puti.
Photos by Kate Alvarez and RG Panlilio. Additional photos from Café Antix, Cavite Republic Restaurant, and Malen's Restaurant.
ADVERTISEMENT - CONTINUE READING BELOW