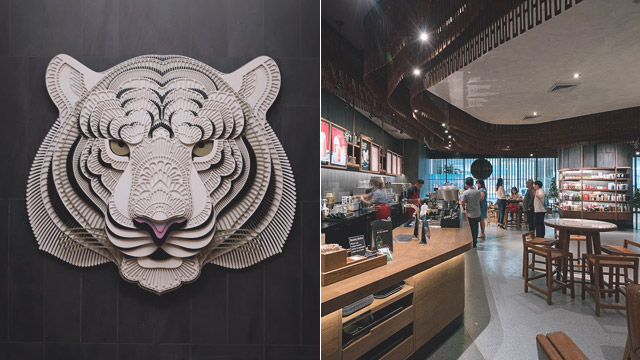 In case and your BFFs decide to meet up for chika somewhere in the northern part of Metro Manila, you may want to drop by the Starbucks Reserve branch at the SM North Towers, because aside from the café's recently launched Reserve ice cream, you'll also get to feast your eyes on some of the intricate paper art of world-renowned multi-talented artist Patrick Cabral.
ADVERTISEMENT - CONTINUE READING BELOW
He's best known for Endangered Species, a collection featuring the likeness of threatened animals which he started back in 2016. Half of the proceeds of each piece went to WWF to help with their conservation efforts. As one of the current ambassadors for Starbucks' "New Strong" campaign, he did three pieces for the Reserve: the Sumatran Tiger, the Quetzal, and the Kenyan Elephant.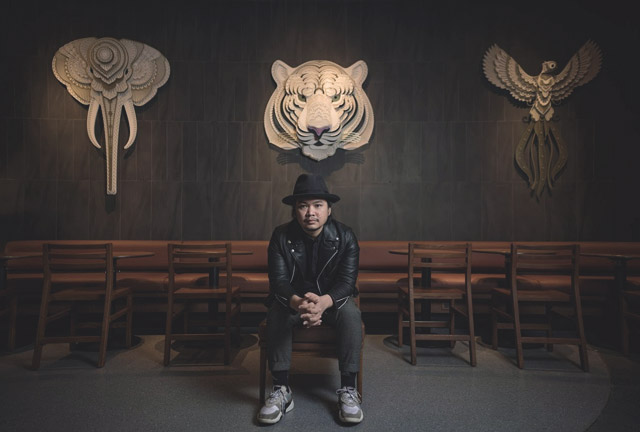 CONTINUE READING BELOW
Recommended Videos
"Each animal represents the regions where they harvest coffee beans," he wrote on an Instagram post.
ADVERTISEMENT - CONTINUE READING BELOW
"This collaboration is a dream come true for me… If I had to do video calls with my clients abroad, I would often do it at Starbucks 6750," he continued. "I remember they used to promote emerging artist's work in their walls. I remember hoping that someday I get to post some of my works there... fast forward to 10 years, Starbucks Asia Pacific actually commissioned me to make an artwork for them. I guess that's really how it goes. Sometimes some dreams take 10 years to fulfill."
ADVERTISEMENT - CONTINUE READING BELOW
Aside from the Patrick's beautiful pieces, Starbucks Reserve also creates art in cups as their highly trained baristas offer brews made from rare coffee beans that you won't see in your usual branches. So if you're up for a quiet afternoon with close friends in a place where everything is an experience to your senses, consider dropping by.
For other Reserve branches, visit their website.
Load More Stories