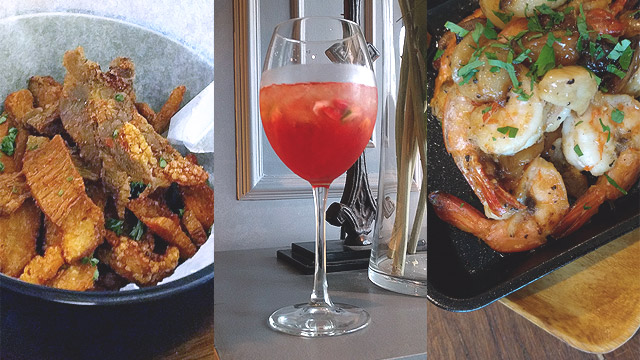 February is here, and for sure you're already seeing a lot of Valentine's day promos for couples in your favorite cafes and restaurants—but who says that only those with significant others can go on dates? Practice a bit of self-love and treat yourself to something fancy! Dining alone doesn't make you sawi­­: it just means you don't have to share your food with anyone else.
1. ¡Oye! Tapas Grill & Bar
Location: Uptown Mall, Bonifacio Global City, Taguig
What to order: Chicharon del Veedor and a glass of Agua de Valencia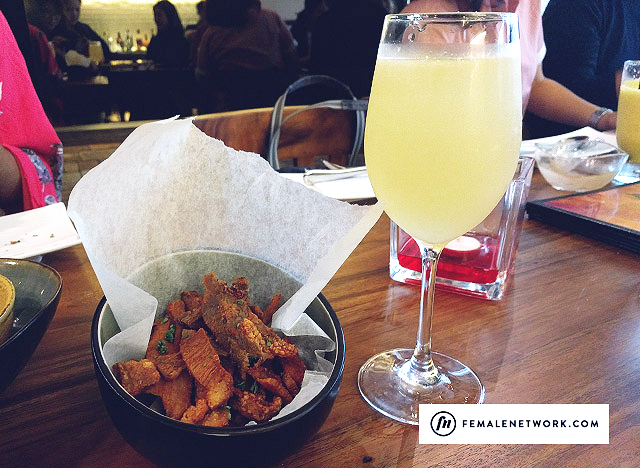 It doesn't matter whether you choose to start or end your evening at ¡Oye! Tapas Grill & Bar—you'll have a really amazing experience all the same. Managed by the people behind XO46 Heritage Bistro in Makati, this resto serves authentic and relatable Spanish dishes created by veteran chefs Tanya Dizon and Joseba Sola.
Enjoy flavorful dishes such as Lengua con Salsa de Pimiento Verde (Braised Beef Tongue with Green Pepper Sauce and Potatoes) and Pollo Iberico al Horno (Sizzling Iberian Chicken with Fried Rice), or go straight for the buzz: The Chicharon del Veedor is a plate of bacon strips dusted with a mix of Spanish spices called pimenton and is served cold, while the Agua de Valencia is a refreshing cocktail of fresh orange juice, cava, and a hint of vodka.
FN Tip: If you're thinking of getting tipsy on Agua de Valencia, best do it with a friend since two glasses are enough to get you lit.
2. Balboa
Location: East Wing, Shangri-La Plaza, Mandaluyong
What to order: Prawns & Garlic and a glass of Fruit Safari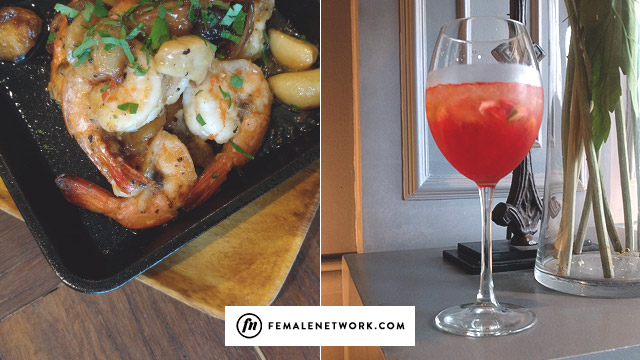 Craving for pizza, pasta, and steaks? Balboa is your place for yummy, comfort dishes that don't scrimp on taste. Try out their Balboa Pulled Pork with Camembert Pizza (yes, you can finish a 12-inch all on your own), or if you want something lighter, pick their Prawns & Garlic dish that's served with bread. Their Fruit Safari can be a sweet ending to your meal.
ADVERTISEMENT - CONTINUE READING BELOW
3. La Mère Poulard
Location: SM Aura
What to order: Omelette Soufflé; Jumbo Scallop, Salmon, and Cod in Copper Cocotte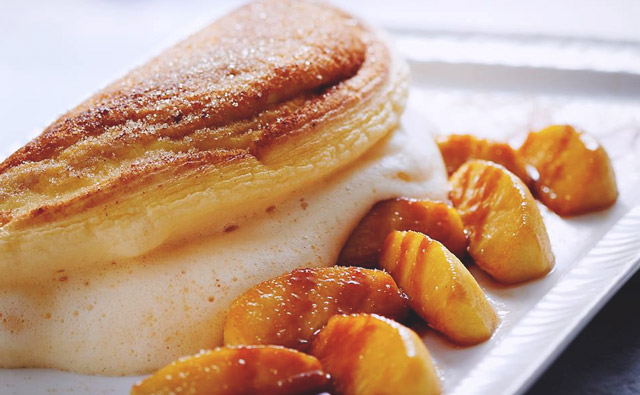 French cooking, anyone? Even if you haven't found Mon Amour just yet, you can still dress up, go out, and treat yourself to a delectable European dinner.
La Mère Poulard hails from the island of Mont Saint-Michel in France and was named after Annette Poulard who was known for cooking local dishes in copper equipment. It's famous for its secret omelette recipe, which "is seldom recreated in full"—but at least you can enjoy a version called Omelette Soufflé, which comes with caramelized apples or bacon and potatoes. You can also opt for seafood and get the Jumbo Scallop, Salmon, and Cod in Copper Cocette.
4. House of Wagyu
Location: East Wing, Shangri-La Plaza, Mandaluyong
What to order:  Wagyu on Stone Grill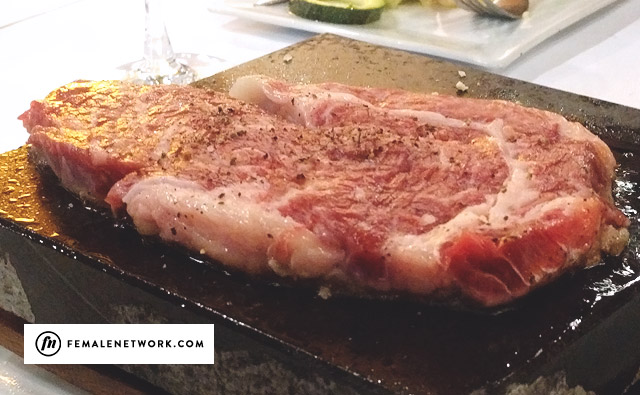 Yes, this is a fine dining restaurant, and yes, a lot of couples will be dating here. That said, why not go against the grain and take yourself out on a date? Fill up on really tender (and expensive) Wagyu meat at the House of Wagyu. Feel like the queen as the nice waitstaff tell you about their offerings and watch them serve the best cuts in town, cooked according to your preference on a hot stone grill. After a hearty meal, leave with a full tummy and no regrets, and head to…
5. TWG
Location: East Wing, Shangri-La Plaza, Mandaluyong
What to order: Tea Time 1837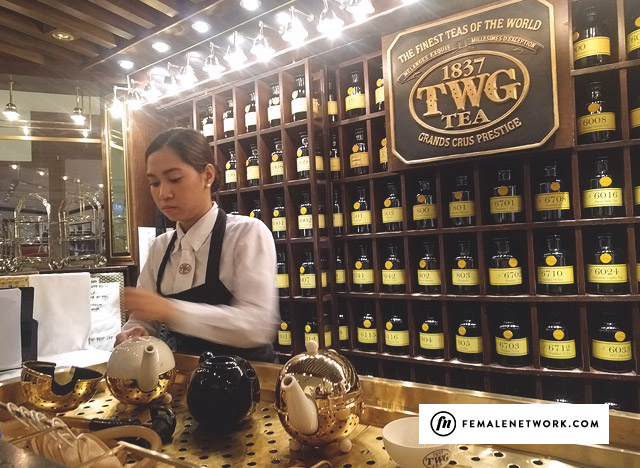 Wash everything down with really (and we mean, really) good tea and biscuits. TWG has set menus which include a combination of drinks and snacks. One of them is Tea Time 1837, which includes your choice of two scones or muffins with TWG tea jelly and whipped cream or one patisserie from their trolley, and a cup of hot or cold tea from their extensive list.
ADVERTISEMENT - CONTINUE READING BELOW
FN TIP: TWG's tea sets are only available from 3 p.m. to 6 p.m., so don't miss out!
Comments
Load More Stories