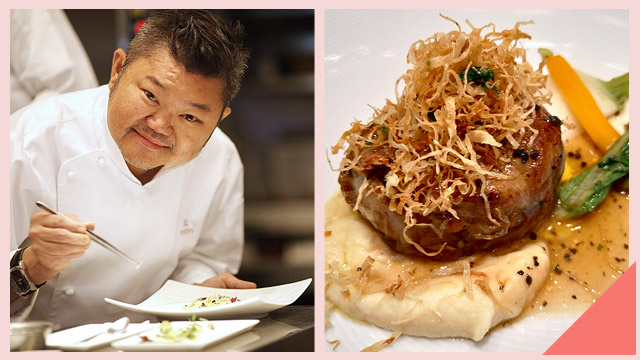 Singaporean Chef Justin Quek's life story is nothing short of an adventure movie—in his teens, he became a seaman to fulfill his dream of traveling the world, and this led to the discovery of his culinary prowess.
ADVERTISEMENT - CONTINUE READING BELOW
CONTINUE READING BELOW
Recommended Videos
After years of studying and honing his craft in different countries (including France), becoming the chef of a French ambassador, and opening a restaurant in the prestigious Marina Bay Sands in Singapore, he now brings his signature dishes to the Philippines as he serves them at Solaire Resort & Casino.
For a limited time, he will be offering a degustation menu at the fine dining restaurant Red Lantern. While yes, the rate is pretty steep at P6,000++, the quality of the ingredients and the artistry utilized behind every dish are nothing short of top-notch. Moreover, these dishes take a lot of time (some going for weeks) to prepare, and the taste—whether it goes for controled subtlety or shocking boldness—is a testament to the effort.
Here are a few of the dishes you'll want to try:
ADVERTISEMENT - CONTINUE READING BELOW
The Plateau du Chef
Hokkaido Scallop Ceviche, Ginger Flower Dressing, Micro Greens; Justin Quek's Singature Duck Foi Gras Xiao Long Bao; Justin Quek's Singature Mushroom Cappuccino
East meets West in this plate of interesting tastes and textures. The xiao long bao will probably jump at you first, offering a burst of flavor as you bite and slurp its soup that oozes with the smoothness of foie gras. Follow it up with the ceviche, as its refreshing ginger flower dressing will help clear your palate, before enjoying the surprisingly comforting lightness of the mushroom cappucino, which is best sipped between small bites of brioche.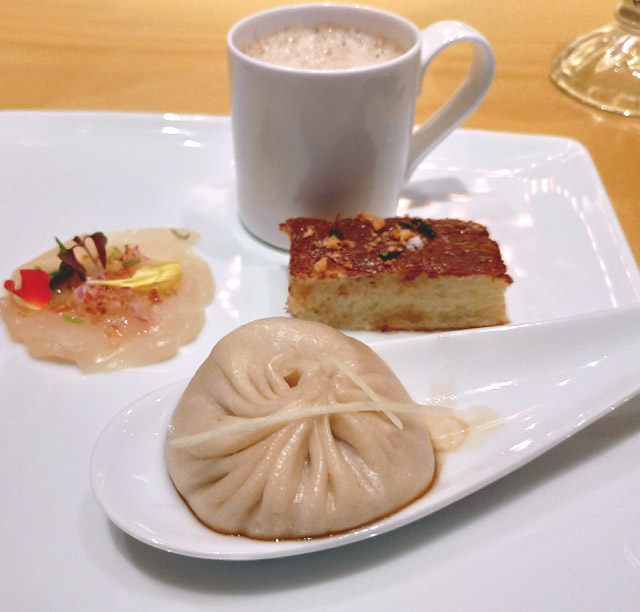 ADVERTISEMENT - CONTINUE READING BELOW
The Main Dishes
Wok-fried Maine Lobster Hokkien Noodle
One may initially be deceived at how simple the dish looks but it actually takes broth made from 200 lobster heads to prepare just 10 plates. This specialty is made with two different kinds of noodles, and its thick sauce is intensified by the sambal that comes with it, transforming the dish into something hearty, spicy, and robust. For a Pinoy touch, don't be afraid to add a bit of calamansi!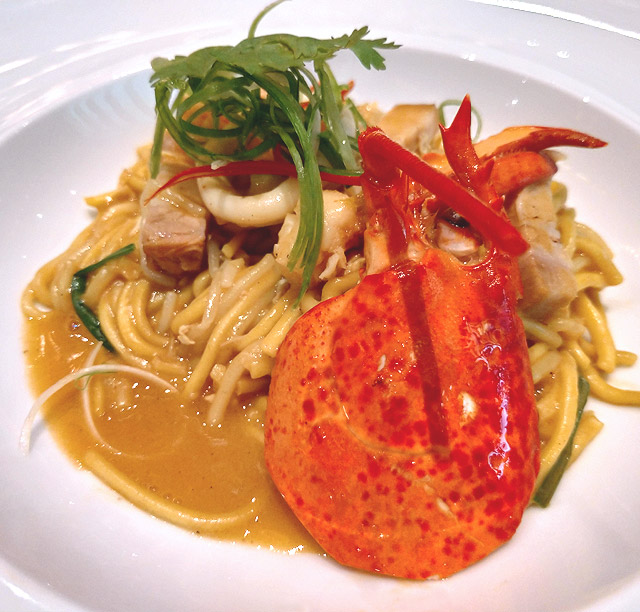 ADVERTISEMENT - CONTINUE READING BELOW
Crepinette of Pig Trotter, Wild Mushroom, Truffle Jus
This is a dish that takes a week to prepare. Front pig pettitoes were used and softened until the meat flakes off; it's then encased in thin pig's intestines and braised in winter truffle to achieve a deep, rich flavor. It's a dish that's meant to be savored and eaten slow.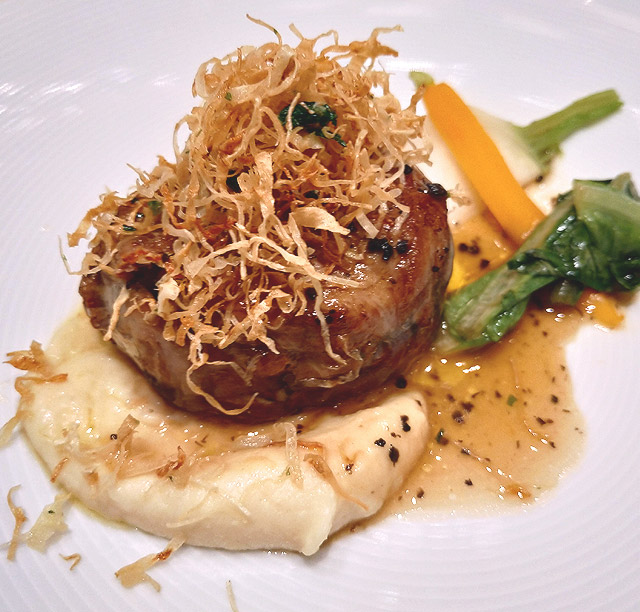 ADVERTISEMENT - CONTINUE READING BELOW
Wish to go ala carte? Red Lantern also offers Chef Justin's dishes solo, which you can try from September 4 until 8. You can find the menu and the prices here. Aside from this, he'll be serving a Dim Sum All You Can feast on September 7 and 8 at P1,888+ per person, which is a great alternative if you're not too keen to shell out P6,000+. 
The more relaxed Lucky Noodles restaurant in Solaire will also feature some of the Chef's dishes from September 3 to 8, including Duck Foie Gras Xiao Long Bao and Spicy King Prawn Noodle Soup.
For more details and reservations, visit Solaire's website.
Comments
Load More Stories