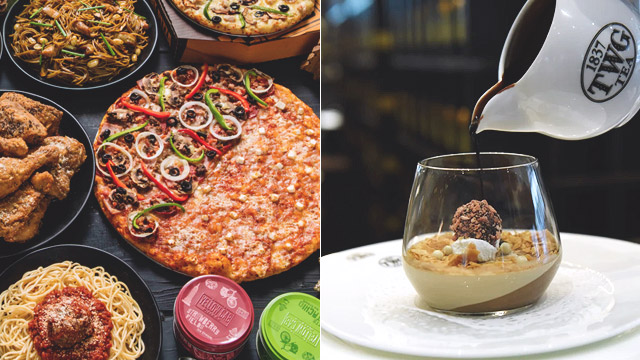 So you've broken up with your significant other and you're feeling down. Or maybe things aren't working well for you in the office. Of maybe for now, life's just handing you too many lemons. Don't worry, we gotchu. While there's no helping the heartache, we can at least offer you something that can make you smile—a full tummy. Here are a few eats you can try to help drown your sorrows away.
ADVERTISEMENT - CONTINUE READING BELOW
High-quality chocolates
The go-too sweets of women whatever the mood, a box of chocolates is that indulgence that you just can't do without.
CONTINUE READING BELOW
Recommended Videos
TRY: Cadbury Dark Milk in Perfetly Blended Chocolate, Crunchy Salted Caramel, and Roasted & Caramelised Hazelnuts, P155/160 grams
ADVERTISEMENT - CONTINUE READING BELOW
TRY: Villa del Conte Italian Chocolates, prices per box start at P480
A simple but yummy palaman that reminds you of home
There's nothing like homemade goodness, especially when you're feeling down in the dumps. This classic queso de bola spread is best eaten with hot pan de sal.
ADVERTISEMENT - CONTINUE READING BELOW
TRY: Nanay Luisa's Queso de Bola Spread, prices start at P150, available on their Facebook Page
One word: lechon
Go hard or go home! If you don't have the energy to cook, head to the nearest lechon place and order yourself some meaty goodness.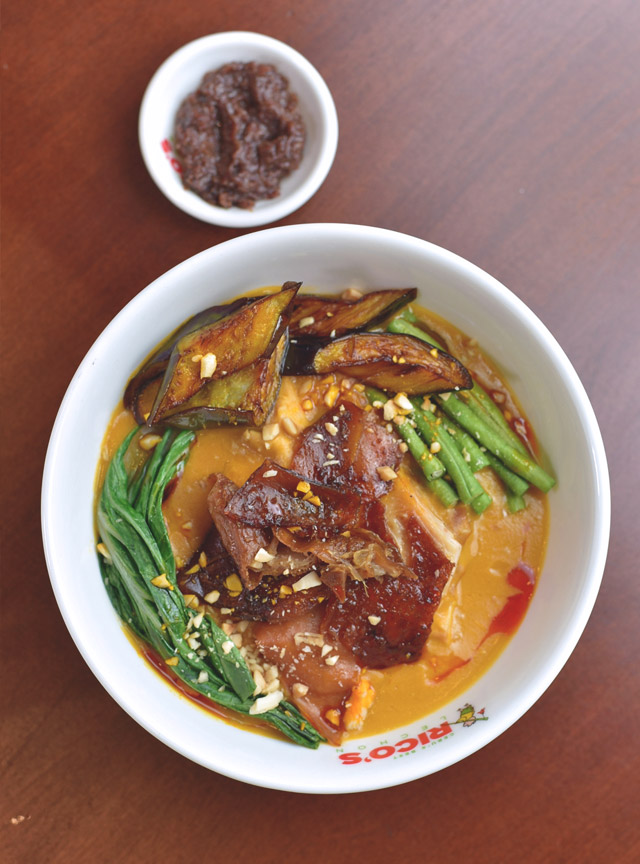 ADVERTISEMENT - CONTINUE READING BELOW
TRY: Rico's Lechon Lechon Kare-Kare, P380, available at the newly opened Rico's Lechon in Tiendesitas, which is the largest branch to date
Pizza with everything on top
Pizza is probably the ultimate Netflix-and-chill meal, because really, nothing beats indulging in your couch potato-ness when you just need to wallow.
ADVERTISEMENT - CONTINUE READING BELOW
TRY:  Pizza Hut Meaty Hawaiian Supreme Sausage Stuffed Cheesy Crust Pizza, starting P399 at Pizza Hut Outlets
TRY: Yellow Cab Ultimate UnliParty, unlimited slices of Hawaiian or Bronx Creamy Mushroom Pizza, and free-flowing Mountain Dew for P399, available only on December 3.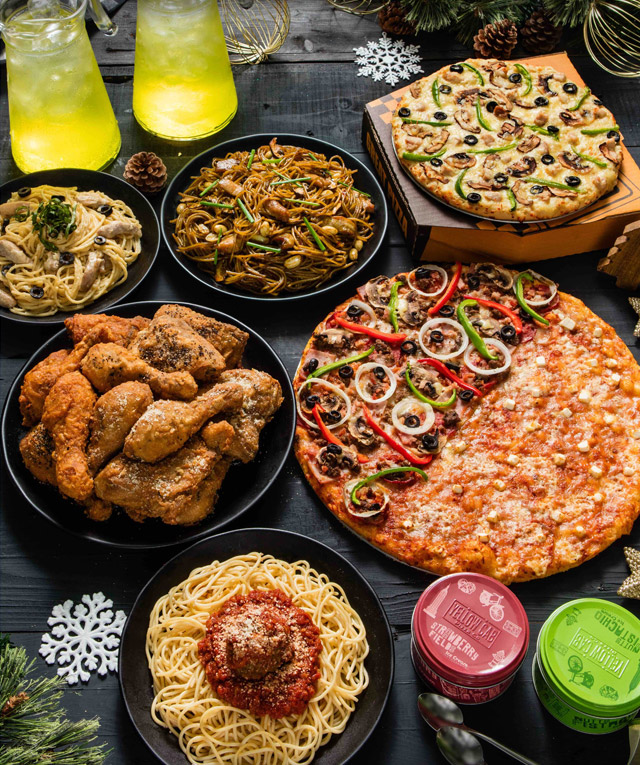 ADVERTISEMENT - CONTINUE READING BELOW
TRY: Yellow Cab Hungry Holiday Feast, which includes an 18-inch two-in-one pizza (New York's Finest and #4 Cheese), three pastas (Charlie Chan, Chicken Alfredo, Spaghetti and Meatballs), a 12-piece Chicken Box in Hot Chix, Garlic Parmesan, and Salt and Pepper, two 1.5 liter bottles of Mountain Dew, and Strawberry and Pistachio ice cream for P2,789. Get a chance to win a trip to New York with every order.
A really indulgent dinner
When you're done crying over "Something In The Rain" for the nth time, treat yourself to a classy dinner. Invite your friends too in case you need a to vent just a little (okay, a lot).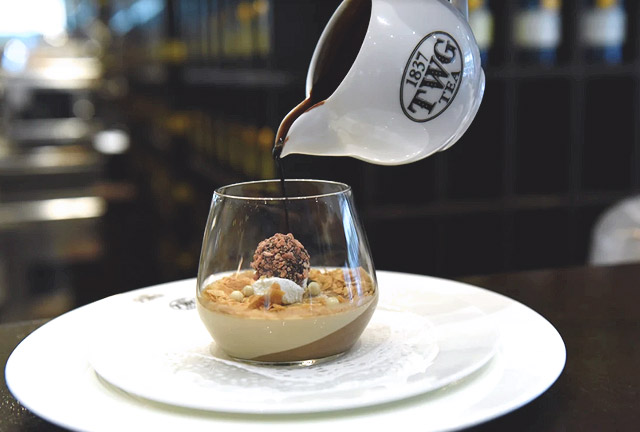 ADVERTISEMENT - CONTINUE READING BELOW
TRY: TWG Tea's 6th Anniversary Menu includes Soft Shell Crab Salad (P545), Poached Cod (P655), Duck and Foie Gras (P1,355), Braised Lamb Shank (P1,645), Seafood Pasta (P895), Chocolate Kahlua with Truffle (P275), and Apple Surprise (P275), available only from November 14 to 25.
TRY: Nono's Wine Pairing Menu, which includes Steak and Mashed Potatoes, Beef Burgundy, Burrata Cheese Platter, Fresh Burrata Salad, Penne with Stracciatella, Pizza Pull Apart, and Sole and Chips.
ADVERTISEMENT - CONTINUE READING BELOW
Your favorite milk tea
Yes, it's probably partly hype, but you have to admit that good milk tea will always make you feel better about anything and everything. Don't want to wait in line? Have some delivered!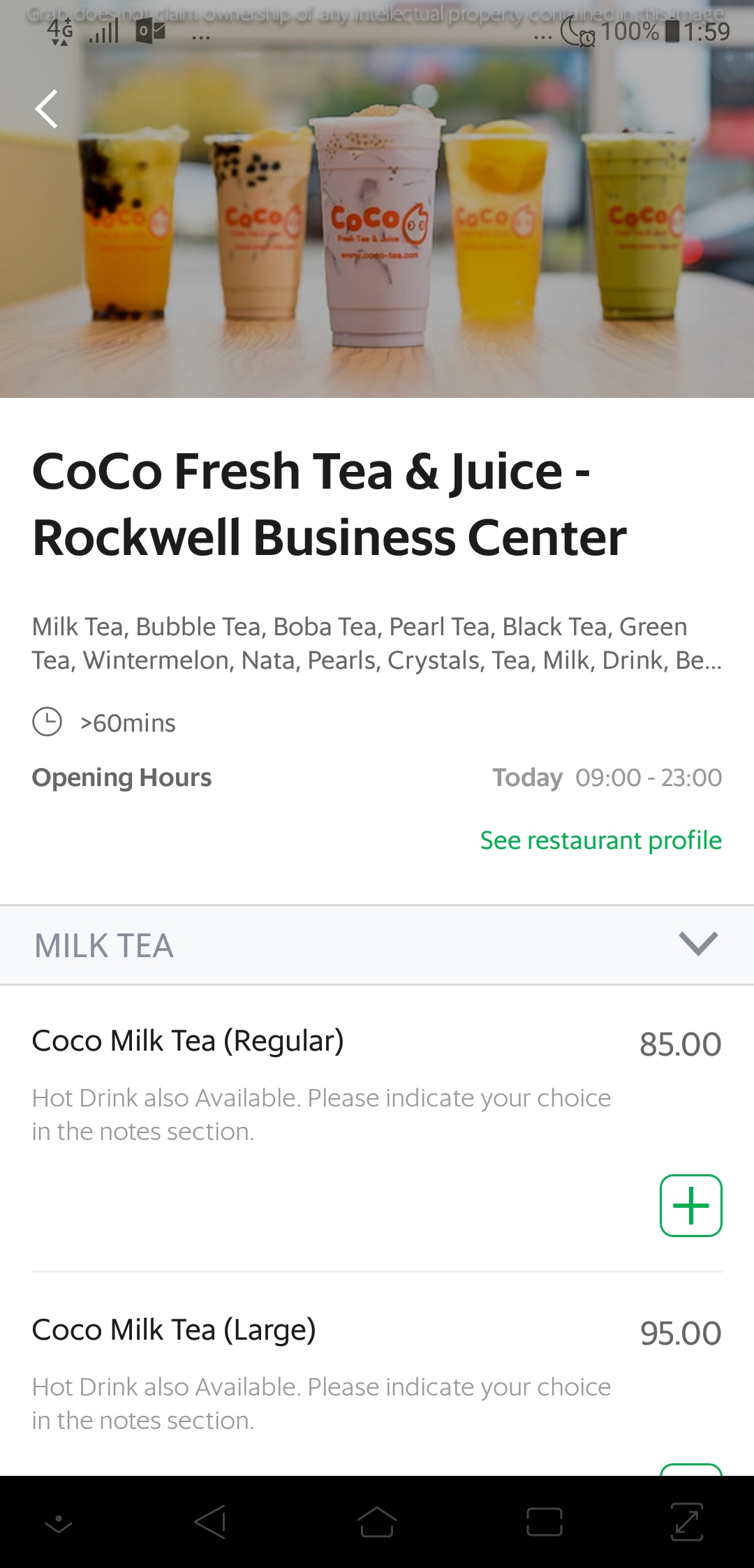 ADVERTISEMENT - CONTINUE READING BELOW
TRY: Coco Milk Tea through Grab Food, which you can access within the Grab app.
Cake, cake, and more cake
And we're not just talking about your usual chiffon-and-sugar-flowers cake. We're going for decadence—rich mousse, smooth buttercream, nutty praline. Buy an entire cake for yourself. Of course, you won't finish everything at one go, but once slice at a time is a nice upper after the end of a long, emotional day.
ADVERTISEMENT - CONTINUE READING BELOW
TRY: Cravings' A Merry and Bright Christmas Special Edition Cakes, which include Strawberry Shortcake (P1,400), Mocha Praline Cake (P1,200), Avocado Mousse Cake (P1,200), Mango Brazo Dome (P1,200), Naked Devil's Food Cake (P1,300), and Chocolate Caramel Cake (P1,300). To inquire, reach them through landline at (02) 726-2712 or through Viber at 0977-0645453.
A bag of munchies
Grocery shopping can be very therapeutic (take it from a woman who I heard along the grocery aisle saying, "It's so nice to do this and not think of money or my ex!"). Since Christmas is coming, there will be a lot of food baskets to pick from—you can actually save a little by buying a set for yourself, because why not?
TRY: The Metro food baskets from P199 to P4,499.
ADVERTISEMENT - CONTINUE READING BELOW
TRY: Healthy Options Low-Sodium Holiday Set, available at Shangri-la Plaza
A good suwabe drink
Seriously, you deserve the break with friends, and if a rare sip of alcohol can help you process things better, then by all means, get yourself a drink! Who says happy hour is just for the bagets?
ADVERTISEMENT - CONTINUE READING BELOW
TRY: Shackleton Blended Malt Scotch Whisky, inspired by the century-old whisky bottles of explorer Ernest Shackleton found in the Antarctic, available in liquor outlets.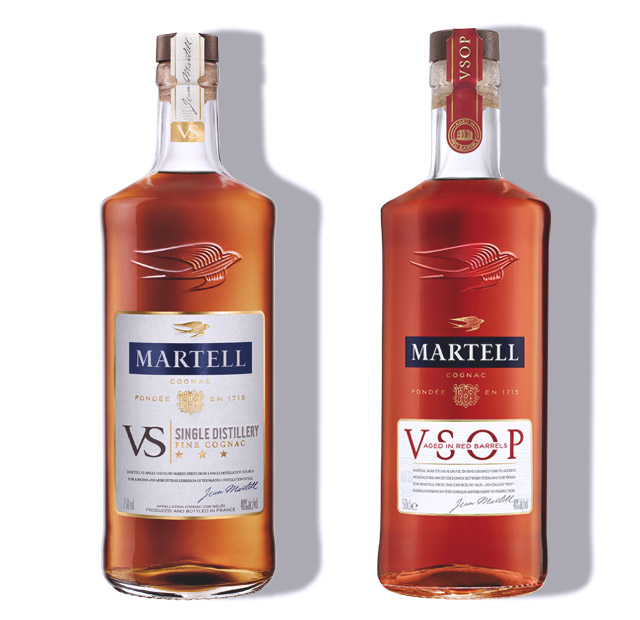 TRY: Martell VSOP Aged in Red Barrels, now available in supermarkets and wine shops; Martell VS Single Distillery, soon to be available locally.
ADVERTISEMENT - CONTINUE READING BELOW
In the end...
While it's okay to indulge in these once in a while, you shouldn't rely on these little prizes to get you through whatever it is you're currently going through. Trust in your own power to heal, don't be afraid to ask help from your friends, and believe from the bottom of your heart that you'll be okay. You'd be surprised that one day, you'll wake up and see that you already are.
Comments
Load More Stories