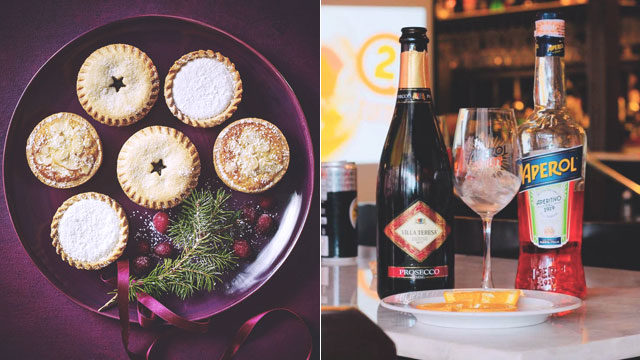 It's the season for reunions and potlucks! If you're not sure what food to bring to your next get-together (since you know your friends are over the same pizza you bring every year), here are a few options you'd want to try, depending on your type of party and the number of people coming:
ADVERTISEMENT - CONTINUE READING BELOW
An intimate and relaxed get-together, 6-12 people
Scenario: You and your high school barkada are not really into fancy parties, so you're good with going with the usual Netflix-and-chill option
SnackPack Chocolate Pudding (3 packs)
P96.75/pack of four cups at Robinsons Supermarket on HonestBee
These yummy desserts already come packed in cups with easy-to-open covers. Serve them as is, or add different toppings if you wish to go extra.
Act II Popcorn (4-5 packs)
P103.75/225g (comes with a free can of pineapple juice) at Robinsons Supermarket on Honestbee
If you're game for a movie night and sleep-over, then popcorn is a must!
J.Co Noel Donuts
Available in J.Co stores
Who doesn't love a combination of sweet and salty? 
A slightly posh merienda, 13-24 people
Scenario: the husbands, partners, and kids are involved, so you know you need to step things up.
ADVERTISEMENT - CONTINUE READING BELOW
Marks and Spencer Classic Recipe Puff Pastry Mince Pie (4-5 packs)
P395/pack of six at Marks and Spencer branches
Mince pies are a popular Christmas dish in the Britain. Often filled with fruits, spices, and minced meat, the richness and texture are enough to satisfy your craving for a snack.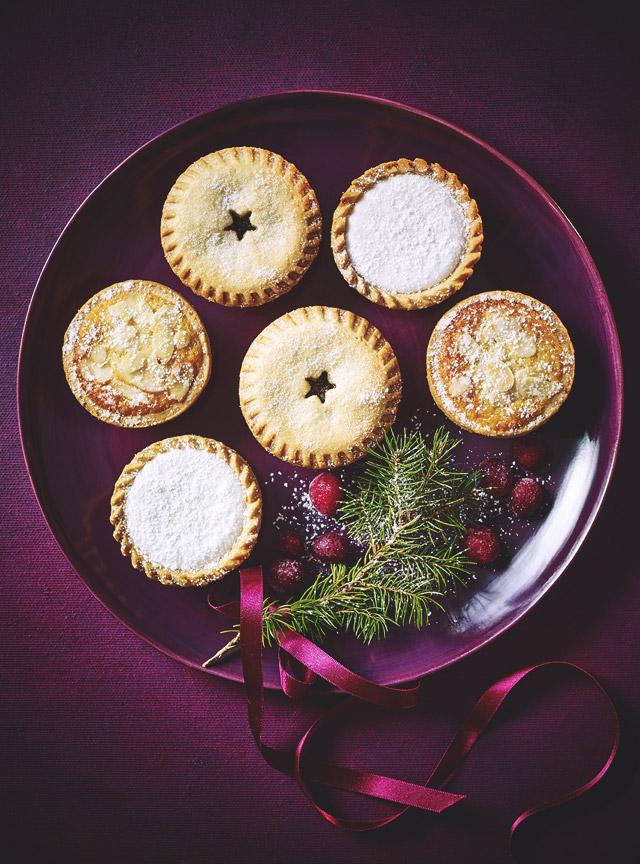 ADVERTISEMENT - CONTINUE READING BELOW
Rebisco Assorted Biscuits in Limited-Edition Tin Cans (1 tin can)
Available in supermarkets
Biscuits are wholesome and filling finger food especially if your inaanaks are joining the fun, but you can also add pâté on top for a tastier, adult version.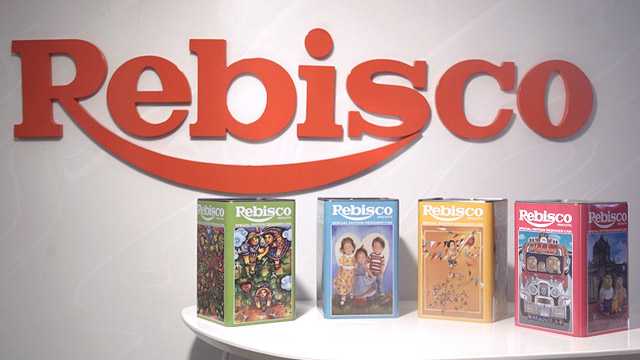 ADVERTISEMENT - CONTINUE READING BELOW
Alaska Crema-Asada Fruit Christmas Tree
P46.50 for Alaska Crema-Asada, prices of fruits may vary
How about a different take on the traditional fruit salad? These skewered fruits may even convince some of your friends' kids to eat healthy for the day.
An evening potluck with your high school class—with alcohol, of course (25-40 people)
Scenario: husbands and partners are invited, and there's a simple program coordinated by your former class president. Classy, but nothing too fancy.
Aperol Aperitif (one bottle)
P1,095 at Manila Wine; also available in other liquor stores 
Aperitif is an alcoholic beverage normally consumed before a meal, which makes it great for chilling out and socializing.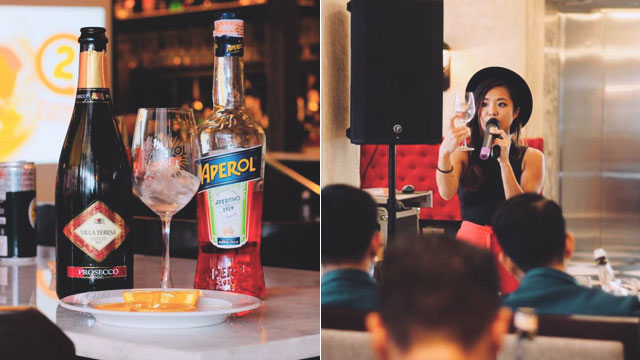 ADVERTISEMENT - CONTINUE READING BELOW
Marks and Spencer Winter Berries & Sparkling Prosecco and Port & Stilon Red & White Hand Cooked Crisps (4 bags, mix them together)
P235/bag at Marks and Spencer
You read that right—those are chips cooked in liquor, and they taste good. If you're snacky at the party, then this will definitely be your classy jam.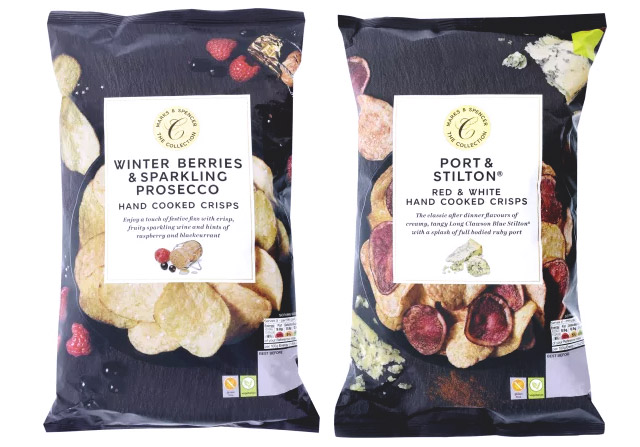 ADVERTISEMENT - CONTINUE READING BELOW
Muang Thai Satay Gai (depends on your estimate)
They're easy to eat, and yummy too! The thing about potluck parties is that you can afford not to bring too much food since everyone will be bringing food, so feel free to give a conservative estimate if you wish.
Marks and Spencer Goat's Cheese & Rosemary and Cheddar Cheese & Roasted Onion Bites (5-6 boxes)
P225/box in Marks and Spencer branches
They're not too expensive, they're pretty easy to prepare and transport, and they're definitely tasty.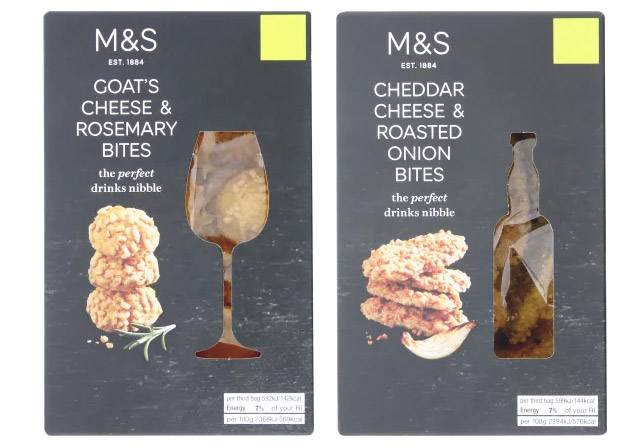 ADVERTISEMENT - CONTINUE READING BELOW
Recommended Videos
Comments
Load More Stories