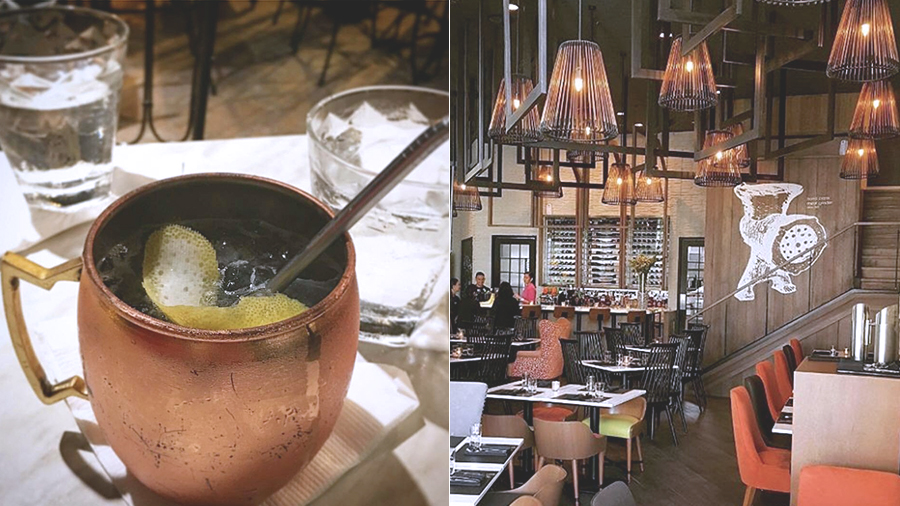 While it's unthinkable to some, there are girls who are simply repulsed by the taste and smell of alcohol. It doesn't necessarily mean they don't like to drink, but it can take out the fun of many nights out when you're stuck at a place where the bartender's hands are heavy on the bottle of rum.
Don't worry. These bars have a great selection of mixologists and cocktails that don't taste like, well, alcoholic cocktails – but you can be sure to still feel it after a glass or two!


Your Poison: Beer
Raise your hand if you ever opened a can of Cali Shandy when you were younger and thought it was getting you drunk. Since you're all grown up now, live a little without having to break out the YOLO vibes with these interesting fizzy concoctions.
Kite Kebab Bar: Order the Kombucha Beer
ADVERTISEMENT - CONTINUE READING BELOW
The Kite Beer features a ginger lemon kombucha jug with barely any trace of alcohol (in the taste). It's a generous pint perfect for a humid al fresco hangout, so don't say we didn't warn you that a mug or two will give you a buzz!
CDP Global Table: Order a Beergarita
The beer and margarita hybrid sounds deadly, and when it's not done right, it can be. But CDP Global Table's version uses a delicious mango-infused tequila and an easy Corona beer that will make you forget all your bad memories with that boy Jose (Cuervo).



Your Poison: Wine
If the jargon of tannins and terroir escape you, but you feel like a proper adult in need of a glass of wine – or something like it – then treat yourself to these restaurants' fantastic sangria.
Las Flores: Order the Sangria Blanca
Wine, fruit, and liquor – when it's done right, a sangria can be the perfect companion for a night out. The Sangria Blanca of Las Flores gives a particularly polished take on the famous drink from Spain.
Grind Bistro: Order the Grind House Sangria
Sangria is hard to mess up, but there are a good number of places that have given the Spanish party punch a bad name. Faith is restored at Grind Bistro, where the Grind House Sangria brings back the class into this classic.



Your Poison: Classic Cocktails
Finders Keepers: Order the Tanq & B
ADVERTISEMENT - CONTINUE READING BELOW
The Tanq & B is an even drink that's short for Tanqueray and basil. It borrows from the sweet and strong notes of the gin tonic, but delivers a subtle cocktail that's easy to nurse in the red light of this speakeasy.
Mamou: Order the Frozen Mojito
You know Mamou is the name of the owner Malou Fores as said (or couldn't be said) by her nephew, right? Well, her frozen cocktails – mojito, margarita, and screwdriver – plus the Iced Rose with Peaches make her the best Tita of Manila to drink with.
Load More Stories