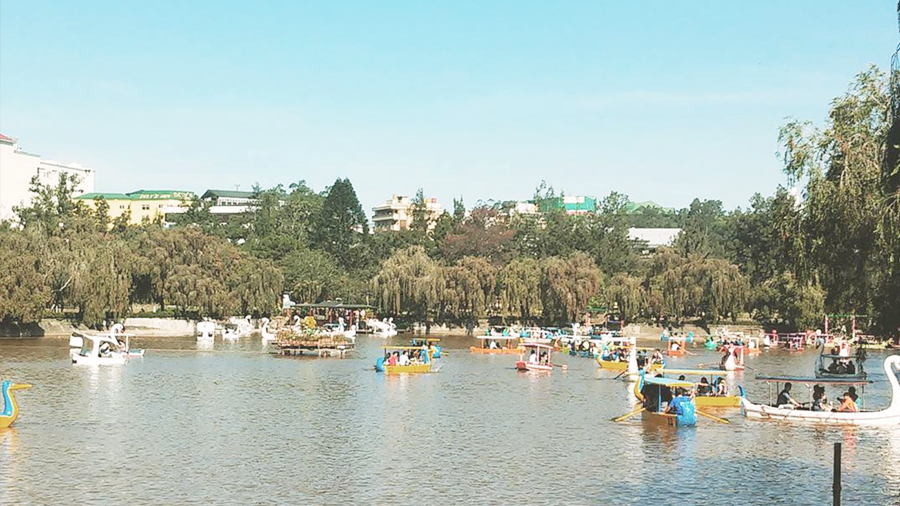 Baguio is definitely the go-to place for the holidays, and now with places like the Baguio Craft Brewery and cozy Airbnb staycation spots, there's more to do than ever. But do you remember going as a kid and doing all the tourist activities even though you're there almost every year? Here are five sure-fire things you can do to experience the classic Baguio:
ADVERTISEMENT - CONTINUE READING BELOW
CONTINUE READING BELOW
Recommended Videos


1. Horseback Riding

There are a lot of places where you can do this, but one of the best is located at Camp John Hay. It's perfect for little kids and adults alike. If you want to ride alone, you can tell it to  the handler and find yourself dashing through the paths with cold wind blowing in your face.
A photo posted by Jj Cardinoza (@_jjcrdnz) on


2. Strawberry Picking

Take home some strawberry jam while you are at it.



3. Shopping at Mines View Park

From nice wool blankets to an abundance of souvenirs, Mines View has it all. If you went to Baguio for shopping, this is the best place to go. Get all you need from bargain clothes to unique knickknacks that can only be found in Baguio. There is no doubt you will spend a good chunk of your budget shopping here.
ADVERTISEMENT - CONTINUE READING BELOW


4. Exploring Burnham Park

If Manila has Luneta Park, Baguio has Burnham Park. Buy small souvenirs, have a picnic with your family, or take a boat ride with someone special. You can easily burn a day here if you want to spend some quality time with your loved ones.