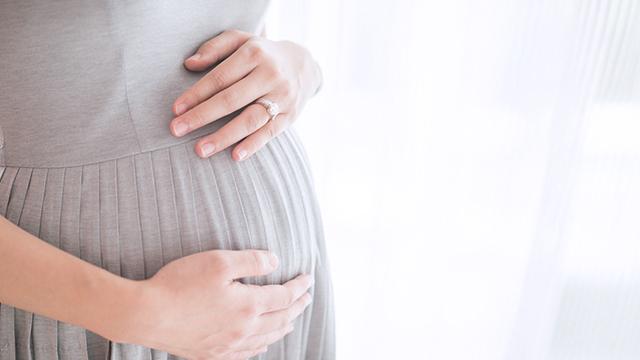 Having a child is arguably one of the most wonderful things that can happen to a woman. but while you can virtually read that line in every pregnancy blog and book, most sources don't really give you a taste of reality — that your body will go through freakish transformations you may not be so ready for. Here are several of them:
1. The Hulk Feet
Thanks to relaxin, a hormone that relaxes pelvic ligaments, I've now turned into Big Foot. Picture this: my size 8 feet became a whopping size 10 1/2 after two pregnancies! Do you know how hard it is to find that shoe size in the Philippines?
2. The Dude Effect
It never really happened to me but I saw many of my friends transform into a dude and back again. I'm talking dark armpits, hairy stomachs, facial hair, acne, pigmented faces--they literally became guy versions of themselves, but with a bigger belly.
3. The Glutton
They always say that you're eating for two, but if you've ever been pregnant, you'll understand the true meaning of hunger. When I was pregnant, I was always famished, even after having two cups of rice, two fried chickens, soup, a pint of ice cream, and a donut. The hunger never goes away. I would scavenge for food in the middle of the night like a crazy hyena or ask for some halo-halo at two o' clock in the morning. It's beyond pagtatakam and eating twice as much!
4. The Bladder Control
They should've put this in books in all caps: YOU WILL PEE YOURSELF SO MUCH. Say goodbye to bladder control and say hello to wet undies. Even the slighest cough, giggle, and sneeze can make you pee. Standing after peeing in the toilet causes pee to leak out every single time. Be ready with liners, tons of it.
5. The Crazy Hormones
Raging hormones made me crazy. I remember when my dog, as he always does, went up to me and put his chin on my lap. I burst into tears without really knowing why. I could be happy, angry, hungry, horny, and sad all within 10 minutes.
6. The Day Dreams
You would never think that a pregnant woman is hungry for sex. But the damn hormones will make you dream of nasty, sexy things. You'll be hornier than a rabbit and you'll want to tickle the bean ALL THE TIME. Plus points for wild orgasms while pregnant, though. All that blood down there makes the vaginal area extra sensitive.
ADVERTISEMENT - CONTINUE READING BELOW
7. The Mucus
I've never read how the increase in estrogen produces more mucus, and boy did that make me always wet down there. Research didn't mention either that my nose will look like a big red tomato. Snotty and runny nose all day err'day. Ew.
8. The Smells
During my first trimester, I was able to intensely smell flowers, perfumes, and freshly baked bread. But nothing really prepared me for smelling poop in a whole new level. It was like having it right in front of my face! Be prepared to have the slightest whiff of a certain odor flip your gut upside down. You'll puke faster than you can say "What's that smell?"
9. The Placenta
We all know the purpose of the placenta is to supply blood and nutrients to the fetus, but nobody warned me how it was supposed to leave my body. It won't just fall off like you think it would. It'll be another set of contractions, pain, and pushing your heart out, like giving birth the second time around.
10. The Poop
When I was a nursing student, I've seen moms give birth to three things: baby, placenta, and poop. Pushing the baby out uses the same muscles to defecate. So yes, you can poop when giving birth. Enough said.
11. The Labor
The experience is different for every woman, and you won't really read a definitive guide on what to do when in labor. First time moms may also find it difficult to tell between Braxton Hicks and real contractions. I remember counting in between contractions and contemplating if it's time to go to the hospital. For me, it was my water breaking that made me leave home, but water doesn't really break for all pregnant women! I also thought I could forgo an epidural and go with the Lamaze book I read and the prenatal yoga classes I took while pregnant. I was doing the breathing and visualisations and at 7cm dilated I knew I could do it! But my anaesthesiologist urged me to take the drugs. True enough, beyond 7cm, whenever the meds wore off, the pain felt like a mix of bone breaking dull pain and the greatest LBM and menstrual cramps combined ever. All Lamaze and yoga pointers out the window!
12. The Stretch Marks
Prepared for stretch marks? Good. I'm sure you've read what scar medicine to use and what lotion to apply. But do you know how much self-control you need to muster to avoid scratching them? They'd be SO itchy that I felt that needed otherworldly powers not go crazy scratching my belly like a gorilla.
ADVERTISEMENT - CONTINUE READING BELOW
Now those are just at the tip of the iceberg, and all pregnant women will certainly have something more to share! But we go through all these just to bring that bundle of joy to the world. Why? Because very few things match the feeling of holding your child in your arms for the very first time.
More From FemaleNetwork.com
Latest Stories
Load More Stories