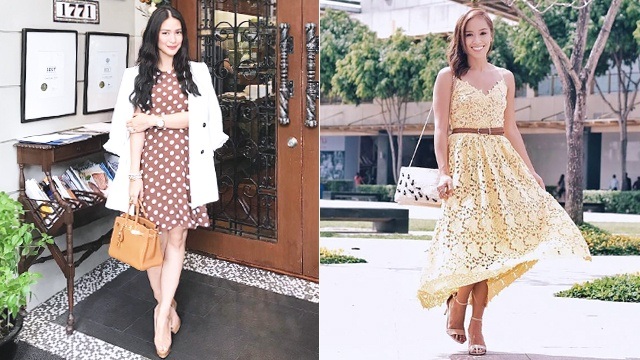 When your clothes fit you differently, that's the time when you realize that you've gained some extra pounds. (Which you shouldn't beat yourself up over, it happens! Live a little.) While you're trying to get back into shape, you can try these style tricks to flatter your current figure:
ADVERTISEMENT - CONTINUE READING BELOW
1. Black. Is. Forever.
The anti-color black can conceal the newly-gained rolls on your body.
2. Hang loose.
When you want to keep your weight gain a secret, try wearing oversized, flouncy, or loose clothing because your old fitted clothes will cling differently onto your body. To avoid looking sloppy, keep it to one item only.
CONTINUE READING BELOW
Recommended Videos
3. Drawstring bottoms are everything!
Sign up for expandable waistbands because this will allow your belly to breathe well as compared to your extra clingy skinny jeans.
4. Let it flow.
The no-brainer solution is to put on a billowy dress. The fabric will fall on your body well, masquerading unwanted bulges.
5. Go vertical.
Create vertical lines on your body to lengthen your silhouette. You can try wearing a jacket, choose clothes with asymmetric cuts, or simply choose a piece with vertical stripes. 
6. Level up.
Slip on nude or strappy heels to instantly elongate and slim down your thighs and legs.
ADVERTISEMENT - CONTINUE READING BELOW
Ed's note: We don't promote getting skinny to look more attractive, these slimming style tips are meant to help you retain a polished look with items you already own! 
Comments
Load More Stories